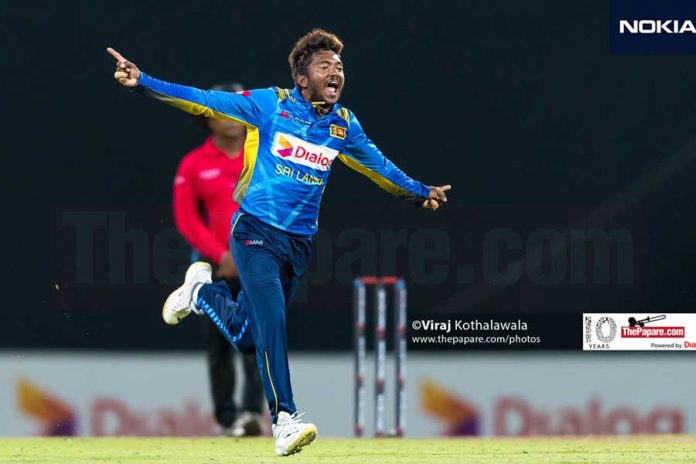 Off-spinner Akila Dananjayas' bowling action has been found to be illegal once again after he was reported for a suspect action during the Test series against New Zealand last month.
Akila Dananjaya reported for suspect bowling action
Since this is the second time his action has been proved to be fault, he has been banned from bowling in international cricket for a period of 1 year. Although he has no barrier to play without bowling, it is highly unlikely that he'll play as a pure batsman.
The call of whether he's allowed to play domestic cricket is a decision to be taken by the local cricket governing body, Sri Lanka Cricket.
He was first suspended from bowling in 2018 before he remodeled his action and returned to international cricket in South Africa earlier this year. However, after being dropped from the World Cup squad he seemed to be gaining his old confidence during the Bangladesh series in which he bowled superbly.
It has been reported that the extension of his arm in the test he did recently was about 20 degrees which is more than the 15 degrees allowed.
With this blow his future as an international cricketer looks extremely bleak and requires something extraordinary to make a comeback.
>>Click Here For More Cricket News<<