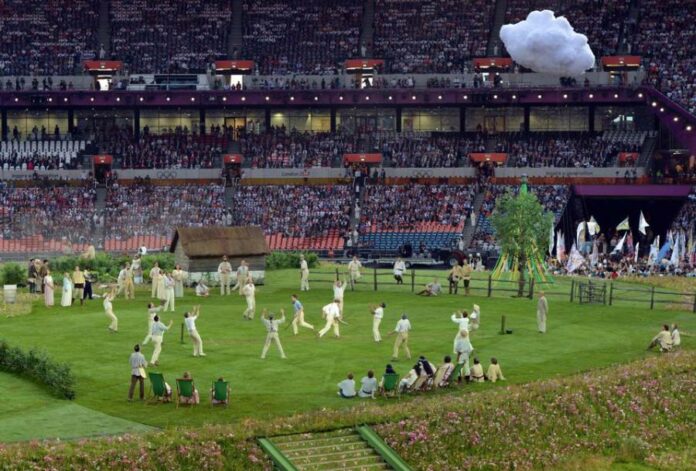 International cricket used to be a sport that was exclusive to a handful of countries. Thanks to the visionary leadership of former International Cricket Council boss Jagmohan Dalmiya, cricket started reaching out to every outpost and right now some of the big boys are actively involved in the game. 
Cricket has now expanded to Europe and Americas and with more participation, the sport's governing body is reaching out to be included in the Olympics. 
If all goes well, cricket will feature in the 2028 Los Angeles games and 2032 Brisbane event. Wouldn't that be a fantastic sight to have a full house at the Gabba to witness the gold medal clash between cricketing superpower India versus trend-setters Sri Lanka in 12 years time?
Sri Lanka won their first Olympic medal in 1948 thanks to Duncan White. Then there was a drought. A drought that lasted for more than half a century. Susanthika Jayasinghe put an end to it in 2000 in Sydney. So going by the law of averages, our next Olympic medal should come somewhere in 2050. But the effort to include cricket in the greatest sporting event in the world has given us renewed hopes. 
Such a shame that cricket wasn't part of Olympics 20 years ago. There was this golden era of Sri Lankan cricket from 2007 to 2014 where the team reached five ICC finals and won one. Converting that into Olympic success means one gold medal and four silvers and of course a few bronze. 
Sri Lankan sporting abilities are little known to the world at the moment as not many countries engage in cricket. Olympics is the best platform to show the world what our sports heroes are capable of. 
Obviously with cricket entering Olympics, along with the men's team, the women's team too have the prospects of making an impact at the world stage. That's why equal emphasis needs to be placed on women's cricket. Countries like England, Australia and India are sensing the opportunities for women in cricket and giving them constant exposure through bilateral events.  At the moment, Sri Lanka play ICC events but bilateral encounters need to be given some prominence too. 
There also needs to be a drive to encourage the sport at school level. Cricket obviously is the most popular sport among boys. That's not the same case with girls as they have many choices like netball, basketball and swimming. 
The attempt to include cricket in Olympics is not only a welcome sign for nations like Sri Lanka but even other Asian countries like Bangladesh, Afghanistan and Pakistan as they too now have a chance of living in hope by the time the Olympics come once in four years. We are content if our athletes reach qualifying standards for the games or even if they progress beyond the first round. 
No doubt there are some ambitious plans to win a medal with several sports being targeted and some of these competitors being given all the support they need. These need to be appreciated and our promising sports persons given all the support. 
In other parts of the world most sportsmen and women who take part in Olympics are professionals. They earn their living by playing and practicing the sport of their choice. But over here, most of our sports stars are not even semi professionals. 
This is where cricket has an advantage. Cricketers in our part of the world are professional sportsmen and the chances of them winning a medal are higher than any other sport. It is true that in recent times it has been a struggle for Sri Lankan cricket teams but these things will not last. With a genuine effort made to fix the problems, it is just a matter of time our cricket comes out of the mess and hope for better days.
Although Dalmiya had pushed for opening the cricketing doors for more teams, BCCI in recent years had opposed cricket's inclusion at Olympics for a variety of reasons and their green light a few months ago was crucial for ICC to go ahead with their bidding plans. 
Cricket made its only appearance at Olympics in the 1900 games in Paris. Only two teams competed in the event with Great Britain securing the gold while hosts France getting the silver. 
The popularity of basketball went through the roof as the sport reached new territories after the USA put out the dreams team that comprised Magic Johnson, Larry Bird, Michael Jordan et al for the 1992 games. The end result, there was a Yao Ming from China who went onto play in the NBA.  
The same could happen with cricket with the next super star of the sport coming from China, Japan or Russia.