Just before the start of the Rugby World Cup 2019, an image listing out a contract made the rounds on social media where a lot of the husbands laid-down regulations that their significant others needed to follow during the tournament. The said 'contract' consisted of specific rules providing the husbands with the much needed space and time to enjoy the 6-week tournament. 
While there are enough and more females who are ardent fans of the oval-shaped ball game, there is also a general dislike amongst the females, especially in the sub-continent, with Rugby being regarded as violent and a brutal sport.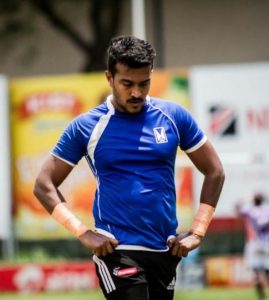 Anushka Perera is one of the lucky husbands who did not have to bother about getting his wife Anusha to sign a contract. Anushka is an avid rugby fan having played rugby at St. Sylvester's College and represented CR&FC and Havelocks SC in the Club Rugby league. Having retired from club rugby, Anushka continued to turn out for his company in the mercantile 7's competitions and currently serves as a junior rugby coach at S.Thomas' College Mount Lavinia.
Like many Sri Lankans, Cricket was Anusha's first passion and was not a keen follower of rugby, unable to fathom why so many on the field would fight for one ball pulling each other's shirts while at it. But after meeting Anushka in 2008, she became his fan and forced herself to go to a Rugby match where he was playing. Anushka who was already an avid fan of the All Blacks having fallen in love with the New Zealanders after watching the 1995 world cup as a kid, managed to convince Anusha to join him when ever the All Blacks were in action. The Haka and the electrifying playing style of the All blacks managed to capture the heart of Anusha and she was soon baptized as an All Black fan.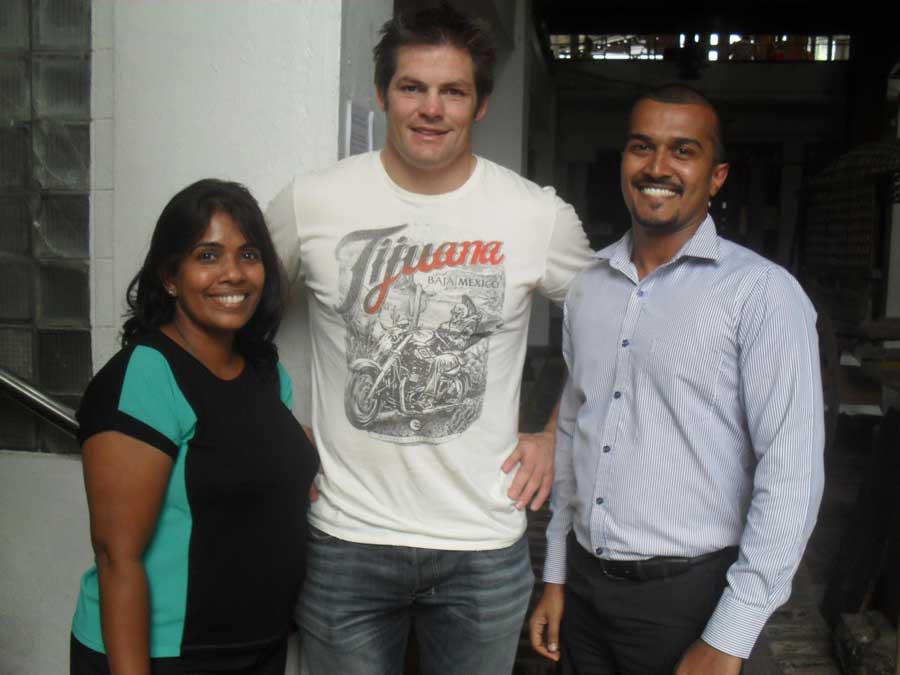 Things took a new turn in 2013, when Richi Maccaw, the then All Black skipper visited Sri Lanka as part of a worldwide tour for a brand he was the ambassador for. Anushka and Anusha had the privilege of meeting this legendary All Black and were overwhelmed at the humility of this gentle giant. "It was unbelievable how humble Richie was" said Anusha, "He was the world cup winning skipper of the best team in the world, but he was so humble and was really, a nice person " 
In 2014, Anushka & Anusha decided to make the trip to New Zealand, to see their beloved team in action. Having secured tickets to the New Zealand vs Argentina game of the Rugby Championship in Napier, they were lucky to meet some of the All Blacks at a pub in New Zealand.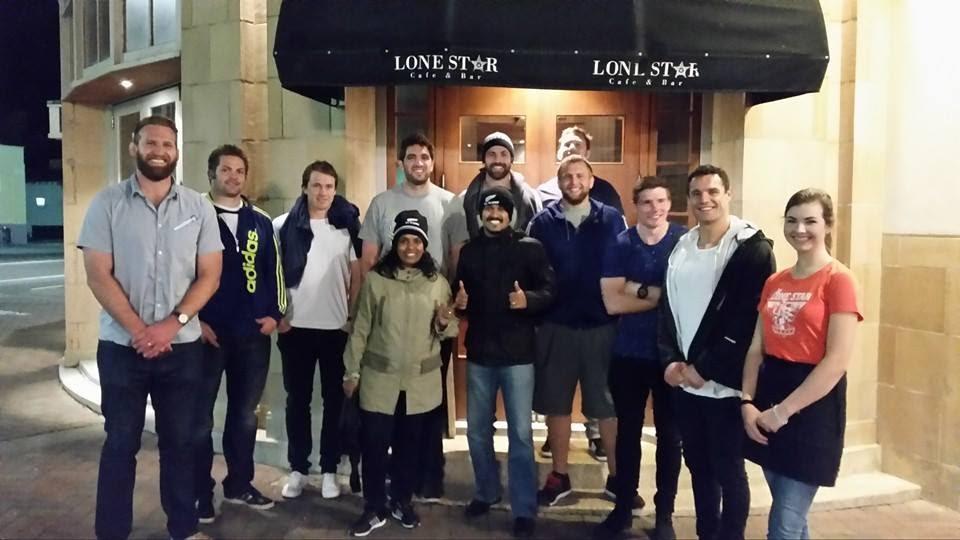 "We saw Richie Maccaw and some other players at a pub and as the crazy fans we were, we went and spoke to Richie he recognized us and introduced us to the rest of the players saying he met us in Sri Lanka the previous year" 
"All of them were really friendly and chatted away with us, some of them did not know of Sri Lanka and we told them we were a tiny Island in the Indian Ocean that has won a Cricket world cup and have been playing rugby for over a century"
It was the first time they mingled with the All blacks which had eventually led to them having a strong connection with some of the players.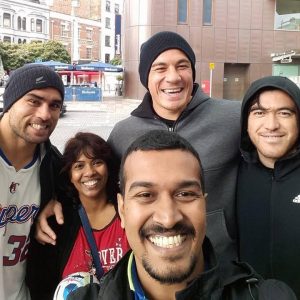 "I had already become a fan of rugby before we went to New Zealand to watch All blacks play, I used to go for club matches and even school matches with Anushka but its after meeting with the All Blacks and experiencing first hand what wonderful people they were I became an ardent fan of them. Now, no matter wherever I am when the All Blacks play, I will be glued to the television wearing a black jersey" said Anusha about the passion she has for the All Blacks. 
Sonny Bill Williams is undoubtedly one of the most gifted sportsmen of all time, known for his slick offloads, SBW has represented New Zealand in multiple sports and is one of only twenty players to have won two Rugby Union Championships.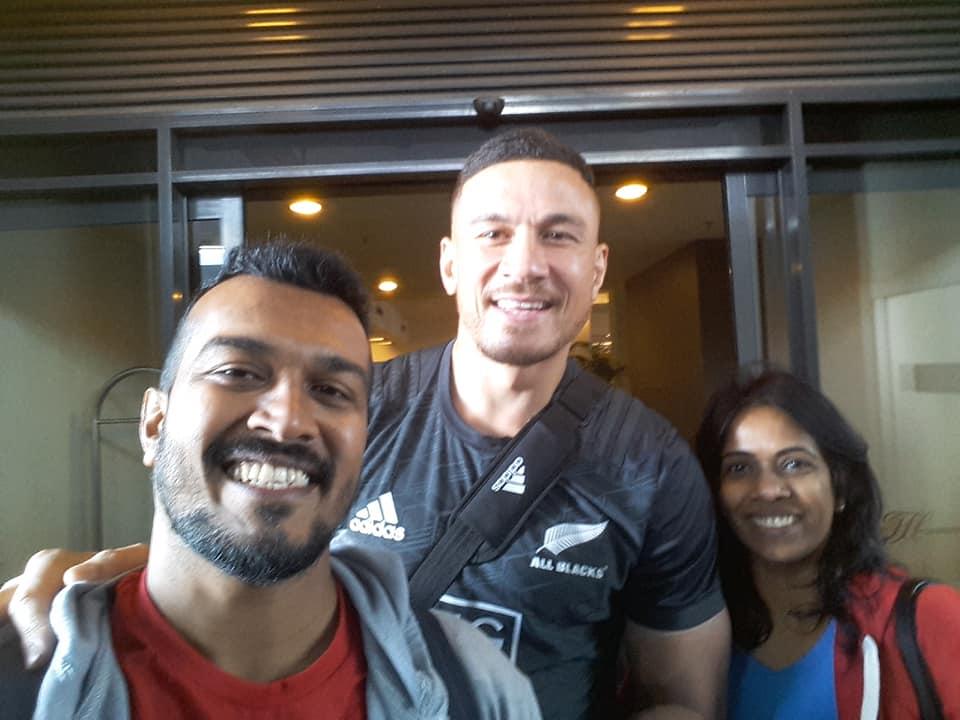 "SBW is a good friend of ours" says Anushka, brimming with joy. "After meeting him in New Zealand we met him again in Singapore when we went to watch Singapore 7s. We all know how brilliant Sonny Bill Williams is as a fierce competitor in the field, let it be Rugby union, league, 7's or even boxing. Outside he is one of the nicest people you will ever meet. I received an unbelievable gift from him. He gifted me his boots that he wore during the 2016 7s series with his autograph. It's one of the most valuable possessions I have." 
While Sri Lanka needed introduction to some of the All Blacks, some others already knew about our tiny Island and were in love with Sri Lankan tea.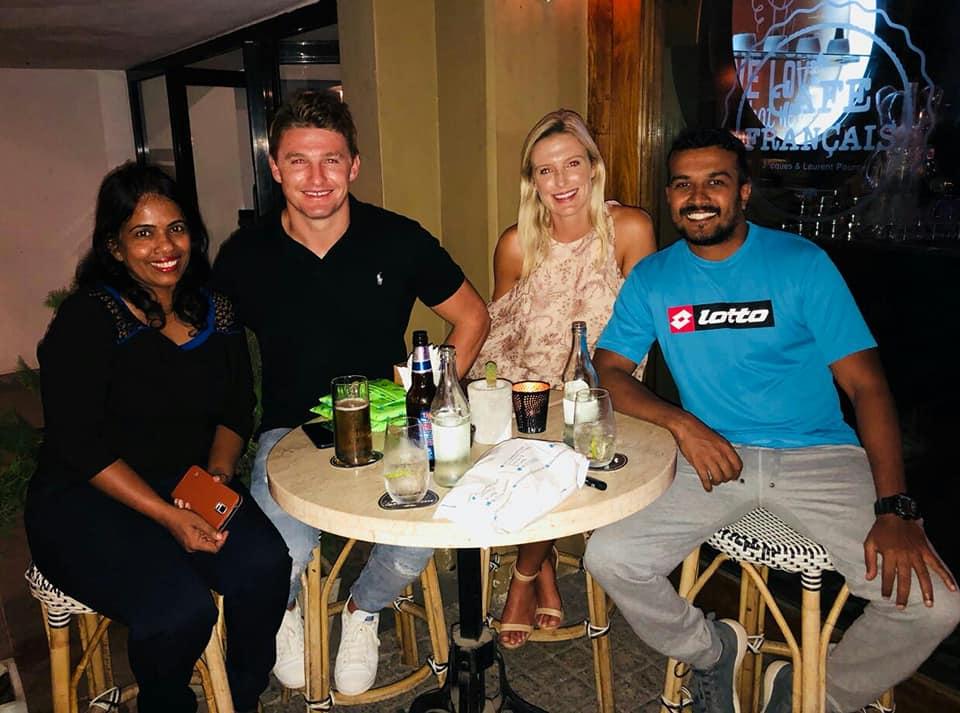 "They love Sri Lankan tea, especially Beauden Barret. Last year, him and his wife Hannah arrived in Sri Lanka on a personal tour. We welcomed them at the airport and gifted them a portrait of the both, we were really surprised when they invited us for a meetup hours before leaving Sri Lanka because they had some spare time in Colombo. It's not every day you get asked if you could hangout by the World Rugby player of the year and we were over the moon" added Anushka about the New Zealand second five eighth who won the World Rugby player of the year award back to back in 2016 & 17 and choose Sri Lanka as one of his holiday destinations.
Anusha and Anushka are travelling to Japan to back the All Blacks, who are chasing their third consecutive Rugby World Cup. They have already secured tickets to two semifinals and the Bronze Final but are confident that they will be lucky enough to secure tickets to the Final to witness Kieran Reed lift the Web Ellis. 
"It is how humble and generous they are despite being world class athletes of the top drawer, they're very generous in their ways and it comes to them naturally" said Anusha explaining why they feel such a strong connection to the All Blacks and the players.