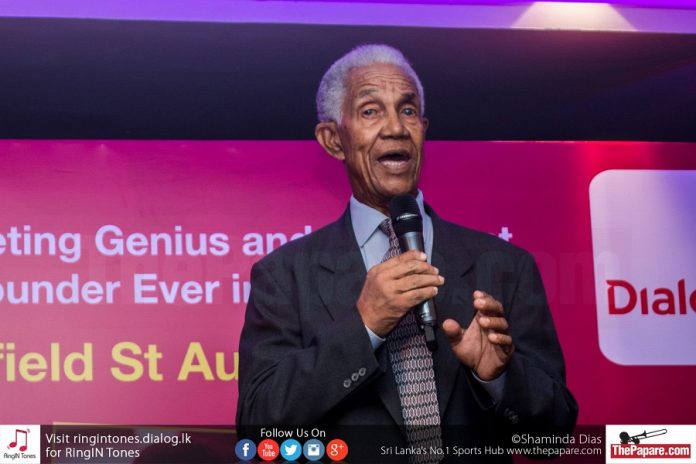 Today marks the 60th anniversary of Sir Garfield Sobers' highest individual score of 365 not out, a World Record that stood for 36 years. Sir Garry played a pivotal role in shaping our cricket in the early days and it is appropriate that we remember his contributions to Sri Lankan cricket.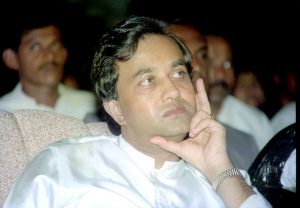 It is this nation's sheer ill fate that we lost the incomparable Hon. Gamini Dissanayake at the age of 52. Sri Lankan cricket was lucky to receive the services of the versatile politician in the early 1980s. Having helped the country gain Test status in 1981, Dissanayake meticulously went about forming the nucleus that will make the team a successful unit at the world stage.
For this, the visionary politician hired the services of none other than Sir Garfield Sobers – the greatest cricketer the world has ever seen.
Of course hiring Sir Garry came at a huge cost. In order to meet these costs it was to Mr. Raja Mahendran that Dissanayake turned to. The business tycoon served as a Vice-President of the Board of Control for Cricket in Sri Lanka. Cricket wasn't the only sport he liked.
He loved basketball too and the best of cricketers in the country from Duleep Mendis to Arjuna Ranatunga and the finest basketball players from Janitha Seneviratna to Basil Fernando were hired by Maharajas. It was an era when Maharajas dominated both sports.
Similarly, in order to achieve Hon. Dissanayake's dreams of hiring Sir Garry as coach, Mr. Raja Mahendran spent lavishly. The results were stunning. Sri Lanka never struggled as much as Zimbabwe or Bangladesh did during their early days of Test cricket and one main reason for that was the presence of Sir Garry.
The best thing about Sir Garry was that he instilled belief among the Sri Lankan players. Low on confidence when taking on best of Test cricketers, Sir Garry told them to fear no one while passing on his vast knowledge.
We all know what he did to Arjuna Ranatunga. Sir Garry picked the 18-year-old out of obscurity to play the inaugural Test match in 1982 and the rest as they say is history.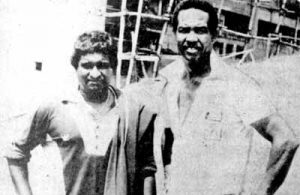 The 1983 World Cup in England was one occasion where Sri Lanka competed very well, but lack of experience saw them falling short having come very close to beat strong opponents. Sir Garry's ability to read conditions in England having played several seasons for Nottinghamshire helped.
He also didn't tolerate any nonsense. During the 1983 World Cup, the Sri Lankans were camped in Leeds. One day, the players and management returned to the hotel after a function. At the lobby, the players were waiting to get their room keys, but the receptionists were rather slow and were attending to other matters.
The phone rang. One receptionist picked it up and shouted, "Call for Mr. Sobers". Sir Garry was seated in a chair at the lobby watching what was going on and he wasn't too pleased at the way his players were being treated. Tambyah Murugaser, the Team Manager approached the coach and said, "Sir Garry, I think there's a call for you." The coach didn't move.
After sometime, the receptionist shouted again, "Call for Mr. Sobers." With everyone looking at the coach, the receptionist turned towards Sir Garry and asked, 'Are you Mr. Sobers?. There's a call for you.' At this point, Sir Garry got up from the chair, walked up to the receptionist and said, "Woman, Listen. I am not Mr. Sobers. I am Sir Garry Sobers. I didn't ask for it. Your Queen gave it to me. So you better call me Sir Garry Sobers."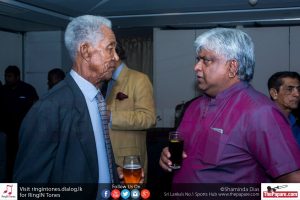 There was pin-drop silence and room keys were soon given away. The hotel staff were extremely courteous towards the Sri Lanakns from thereon.
World Cup winning Sri Lankan captain Arjuna Ranatunga speaks highly about Sir Garry's influence on his career.
"What I am today is mainly because of Sir Garry," he told ThePapare.com.
"The first thing he told us when he came to Sri Lanka was that our techniques were good and that there was nothing much left for him to do. He asked us to be positive always. He helped to develop my bowling a lot. He brought a two coloured ball. I hadn't seen anything of that nature before and the first person to teach me to swing the ball was Sir Garry," Ranatunga further said.
"Walking with Sir Garry was a treat. Everyone in cricket respected him and looked up to him. When he was with us, he wasn't a West Indian, but a Sri Lankan. He loved his rice and curry. Once, he told me that he likes to speak some Sinhalese and if he's able to do that, he would be the best Sri Lankan Ambassador," Ranatunga explained.
"He could adapt his nature. He could be a coach one moment and after some time he was your best friend. He was immensely gifted. At the same time, he could accomplish more than one thing."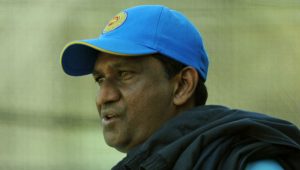 "During the 1983 World Cup, I remember we were struggling at Headingley during practices. No one could put bat to ball as the ball was seaming around. Ashantha (de Mel) was bowling fast and none of us could face him. We were all getting beaten. Sir Garry was looking from behind the stumps and asked for my right glove and the front pad. He took the middle stump off and faced Ashantha with that stump. He didn't miss a single ball. This must have been when he was almost 50 years old. We were all in total admiration of him," concluded Ranatunga.