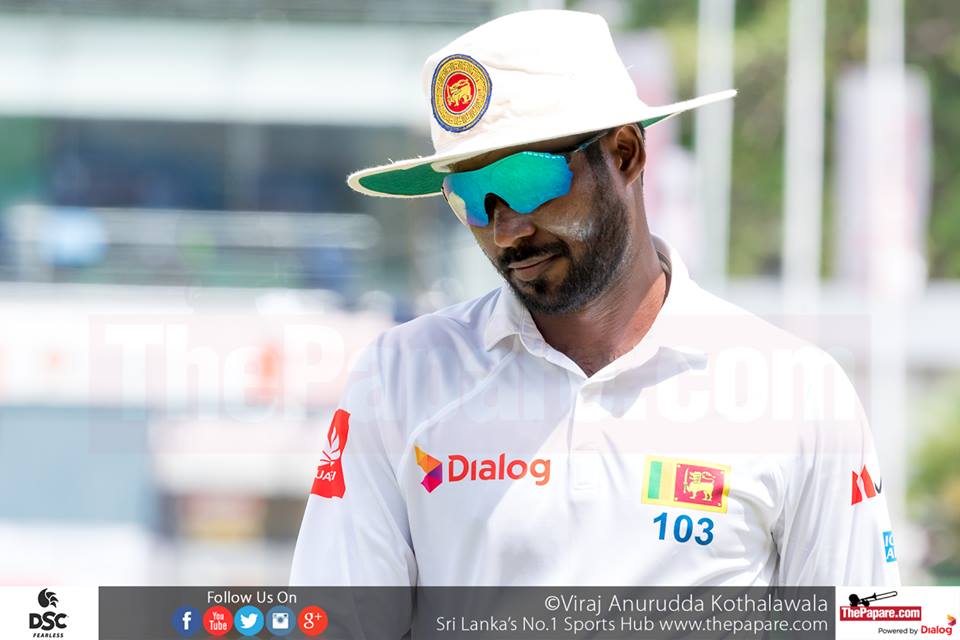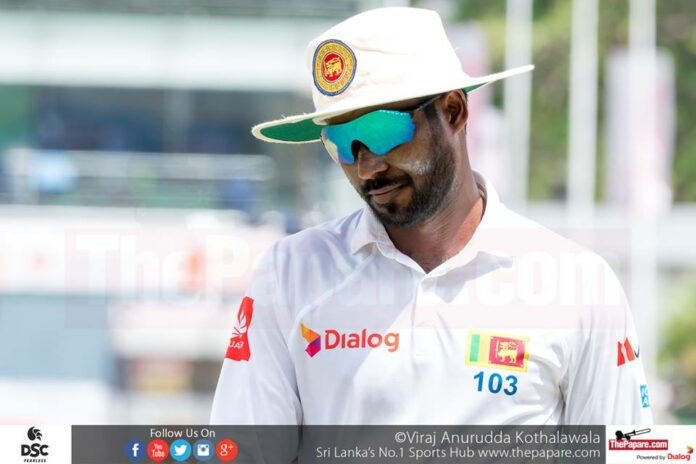 In an age where even mediocre sportsmen drive fast cars, endorse products, make a hue and cry when passing basic fitness tests and actively engage in social media, there are some who are still old school and remain determinedly low profile. Upul Tharanga was one such. His announcement of his retirement from international cricket was done through a brief Facebook post earlier this week. 
Tharanga emerged onto the international scene as a shy 19-year-old from Ambalangoda in 2005. When he retired from the sport 16 years later, having scored nearly 7000 runs in ODI cricket, he was still shying away from the limelight.   Colombo's glamorous life did not spoil him. He remained grounded despite being a part of an all conquering Sri Lankan side of which he was the last pillar. 
Not many know that Tharanga debuted as a 15-year-old in First Class cricket. That was for his native Singha SC, a fortress in domestic cricket two decades ago now being relegated to Division III. Very generously the club gave away Tharanga to NCC as he had a better future at Colombo-7. Within months he would make his international debut. 
At a time when there has been a heavy focus on corruption in Sri Lankan cricket with the International Cricket Council's Anti Corruption Unit opening up multiple investigations, you can say with assurance that Tharanga was someone who played with a straight bat. Hopefully, one day we will be told how his honesty helped expose some crooks in the game!
Having said all that, it has to be mentioned that Tharanga failed to live up to the huge expectations people had on him when he graced the international scene so elegantly. In his first year in international cricket, Tharanga had scored hundreds in Christchurch, Lord's, Leeds, Ahmedabad and Mohali. There were some other hundreds too but these names have been mentioned as they are some of world's leading cricket centers. 
Michael Bevan was the ultimate white ball cricketer doing some unbelievable things for Australia in one-dayers. He averaged a highly impressive 53 in ODIs. But when it came to Test match cricket, his temperament wasn't there. Predominantly, he was a limited overs player; runs hard, rotates the strike, uses field restrictions expertly and capable of finding boundaries frequently. 
Tharanga had most of the hallmarks that Bevan had. In fact he scored more runs in ODI cricket than Bevan. Only seven other Sri Lankans scored more than Tharanga's 6941 runs in ODI cricket and mind you no Englishman has ever scored that many. 
He was certainly a better player than his average of 33 suggests. In Australia, they soon realized that Bevan was not going to be a Test match player and shut the door on him asking him to focus on ODIs. Sri Lanka kept recalling Tharanga into red ball cricket without making that hard call. It was done in good faith hoping that he is good enough to convert success in white ball cricket to red ball. But the selectors and management were fighting a losing battle. Eventually, it affected him adversely as he lost his bearing s in shorter formats too. Tharanga did make an announcement in 2017 that he intended to focus on white ball cricket alone. By then it was too late. 
All faults are not of selectors and coaches though. Some of them are self inflicted. When he emerged on the scene, there was criticism about his athleticism. Tom Moody was Head Coach and he wasn't someone who would tolerate sloppy fielding. Mind you Moody had once banished Murali from the 30 yard circle as he was slowing down. Then came that legendary direct hit during the 2007 World Cup and that famous reaction towards the coach. All done and taken in good spirit. 
Despite sloppiness in the field, Moody made an exception in Tharanga's case as he was producing runs. But fielding was one area that Tharanga never improved. 
If you put the three costliest drops in Sri Lankan cricket history, in recent times; Tharanga features there. His drop of Shakib Al Hasan early in his innings at P. Sara Oval saw Sri Lanka paying a heavy price – losing their first ever Test match to Bangladesh in 2017. The others being – Thisara Perera letting off Sarfraz Ahmed in Cardiff in the Champions Trophy in 2017 and Dilruwan Perera dropping Mushfiur Rahim in Dubai at the Asia Cup in 2018. 
The other major issue that Tharanga never overcame was his casual approach. These were some simple things but they sent out a strong message. Here's an example.  If you watch closely, when at non-striker's end, Tharanga tends to hold the bat on his right-hand. While this obviously slows him down while running between the wickets, it has cost his wicket too unable to bring his bat down in time while backing up. 
Tharanga had a brief spell as Sri Lanka's captain. It wasn't a spectacular record – four wins and 16 losses. But here's something that impressed some observers. As captain, he willingly went down the order to allow selectors to groom some young players top of the order. The best thing about Tharanga was that he was a team man who sacrificed his comforts to get the best out of the team.
For the outside world he appeared a weak leader as he was a man of few words. But those who shared the dressing room are aware that he had his inimitable style as captain and that he could put the foot down when needed. That did not prevent him from being suspended for slow over rates though. 
At a time when loyalties were divided in Sri Lankan cricket, Tharanga had that calm influence to bring everyone under one roof. The reason for that was that players knew that he had no favourites and that everyone would be treated equally. Tharanga will be missed. There will be some of us who will always wonder why he failed to covert his early success as he gained more experience. But then, as Moody once said, 'the easiest year in international cricket for a player is his first year.' That's a debate for another day.