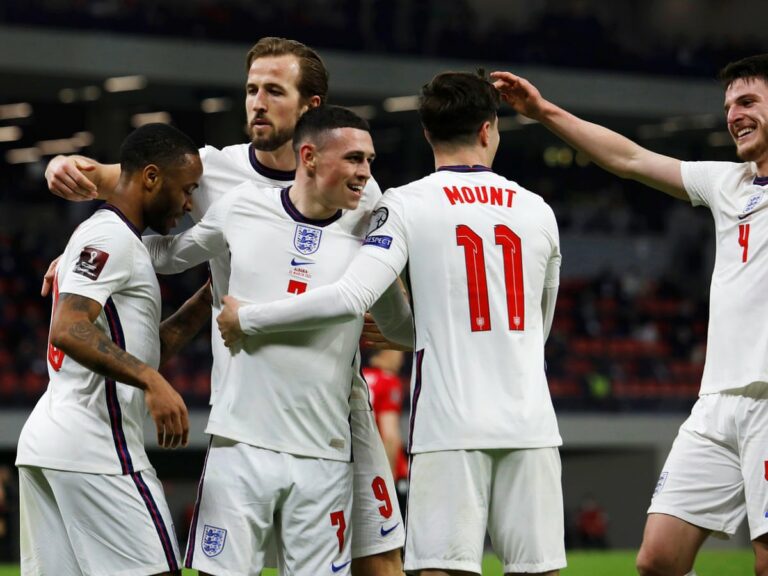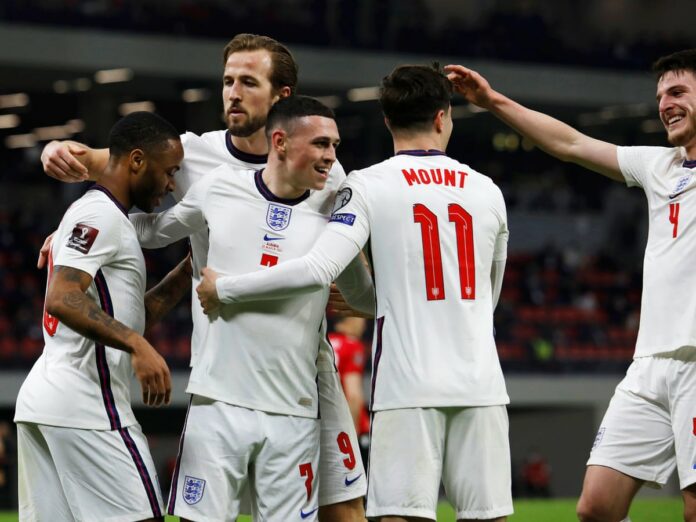 The Three Lions, owing to the new lease of life found under Gareth Southgate will have high hopes of winning their first major international tournament since 1966 at this year's edition of the Euro.
Euro History 
England's top finish at a European Football Championship was surprisingly recorded in their very first appearance in the tournament, when they emerged victorious over the Soviet Union comprehensively by 2-0 goals in the third-place play-off at the Euro 1960 after suffering a 1-0 close defeat at the hands of Yugoslavia in the semi-finals.  
They were also able to qualify for the semi-finals of Euro 1996 but unfortunately eliminated by Germany who secured a hard-fought victory over them by 5-6 on penalties after the game ended with each team sharing a piece.  
How They Qualified 
Following their disappointing Euro 2016 campaign, where they exited the tournament after suffering a surprising 1-2 defeat against Iceland in the round of 16, Roy Hodgson bid farewell to the team as the Manager and was soon replaced by Sam Allardyce. But Big Sam's tenure as the Head Coach was limited to a period of just over two months and only one single game as he resigned from his post after an alleged breach of FA rules.  
It was afterwards that their current Manager, Gareth Southgate was appointed under whom the Three Lions progressed up to the semi-finals of the 2018 FIFA World Cup, making their first semi-final appearance at the big stage for the first time since 1990. Although they encountered two consecutive defeats in the semi-finals and the third-place play-off, their overall performances throughout the tournament were praised by fans and pundits alike.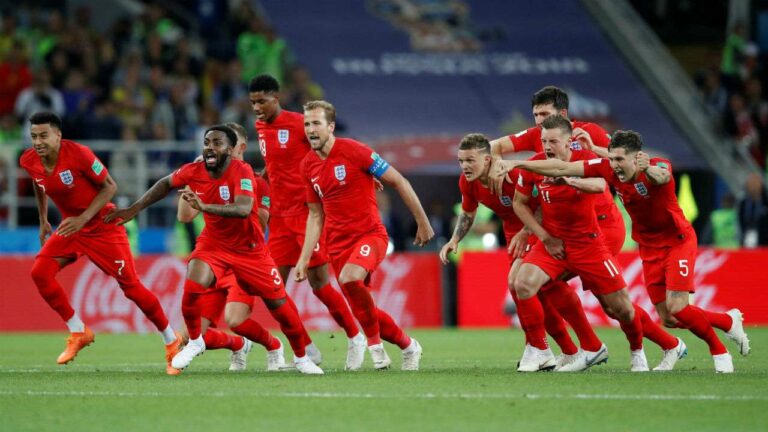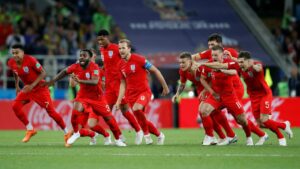 They cruised through the qualifying tournament winning 7 out of 8 matches and topping group A. Their sole defeat was recorded against Czech Republic by 2-1 goals against whom they procured a 5-0 dominating victory in the first encounter of qualifiers between the two teams. England also acquired landslide victories in the qualifiers against Montenegro and Bulgaria by 7-0 and 6-0 goals, respectively.  
Despite their massive goalscoring form was not reflected during the recently concluded international friendlies, they somehow managed to get the job done against both Austria and Romania, overcoming them by 1-0 goals each.  
Manager & Playing Style 
It was Southgate who missed the final penalty in the penalty shootout against Germany in the semi-finals of Euro 1996, which eventually deprived them of a place in the finals and it is no doubt that he will be looking to rectify that error and lead the Three Lions to European glory.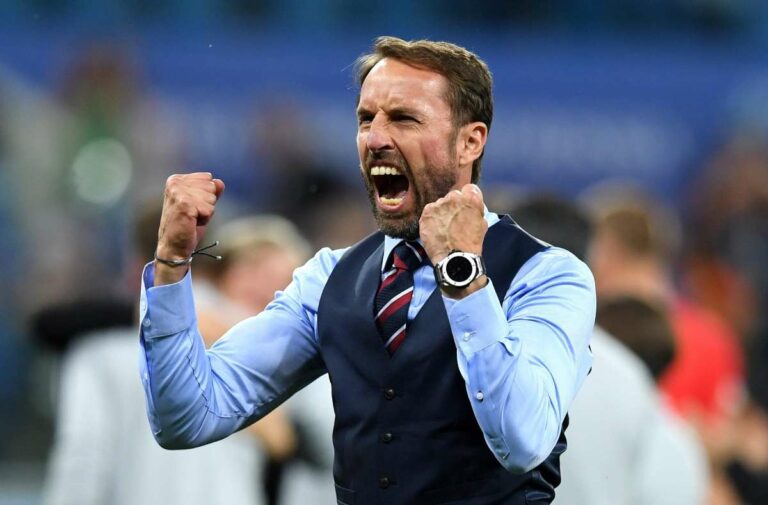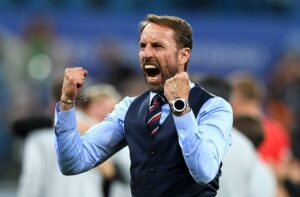 He prefers a possession-based style of play and mostly utilizes a 4-3-3 formation to maintain possession and play an attacking game. Although he did not comprise of an impressive resume in managing clubs to justify his appointment as the England head coach, he has let his tactics do the talk with performances of the team under him speaking for volumes.  
Apart from his unique dress sense of wearing waistcoats to matches, the exceptional leadership qualities he has shown thus far in establishing team spirit and emotional unity among the players have made him stand out from the rest. Southgate is also heralded for his calm and friendly approach to management, where he maintains extremely friendly relations with players both on and off the pitch.  
England currently sits at the 4th place in FIFA World rankings, whereas Southgate has recorded 35 victories in the 55 games he has managed while losing only 10.  
Strengths & Weaknesses 
The Three Lions attacking prowess is by far their biggest strong suit with the availability of topnotch finishers of the game today in the form of Captain Harry Kane and Marcus Rashford, and the presence of Raheem Sterling, Jadon Sancho and Jack Grealish to provide them with the much-needed creativity upfront.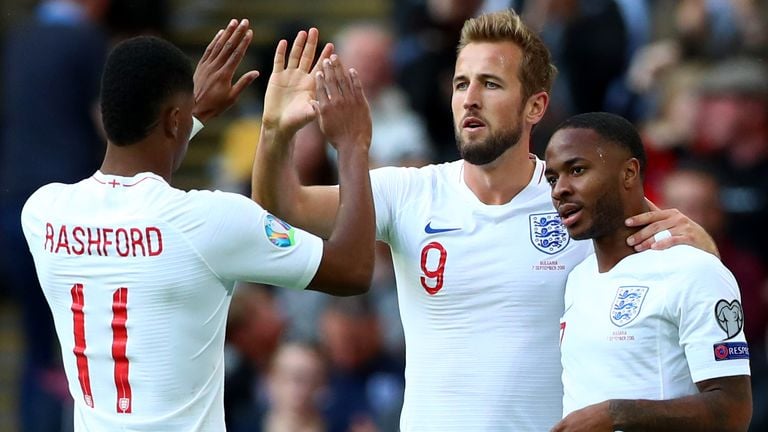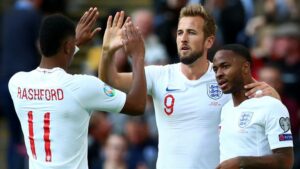 Overall, the English side that is taking part in Euros this time is a squad with a boatload of talents and provide Southgate with a handsome level of squad depth to rotate his players and make decisive substitutions. However, their vulnerabilities in defence with Harry Maguire being injured and the goalkeeper Dean Henderson being replaced by Aaron Ramsdale also due to an injury have hampered their squad depth at the back, while Jordan Henderson who is a major part of the English midfield is also still recovering from an injury. 
Lack of experience of players at international level with England being the second youngest team at Euro this year is another major concern for them. Only Kane, Jordan Henderson, Sterling and Kyle Walker have more than 50 international caps, while 16 other players of the squad would be first timers at a major international tournament. Experience could play a vital role in decisive moments of a game, and this is necessarily not a luxury that England are equipped with at the moment.  
Further, England have underperformed and shown its fair share of shaky moments whenever they have come up against other top sides in world football, which is something that they cannot not afford if they are to go all the way and emerge champions at Euro 2020.  
Key Players & Ones to Watch 
Captain Kane is coming off of yet another splendid season with Tottenham Hotspur, where he recorded 23 goals and 14 assists, both of which were the highest by any player in last season's Premier League, and it is beyond question that he would be the centerpiece of Southgate's plans. His eye for goal, intelligence high up the pitch and overall contribution to the game would be crucial for the Three Lion's success at the tournament.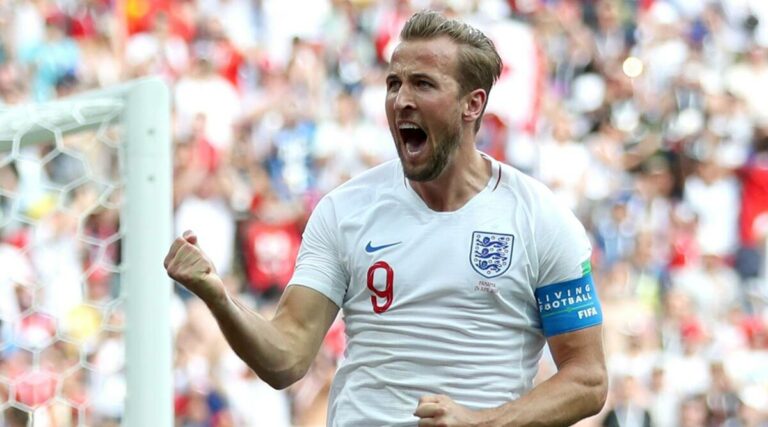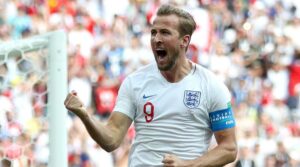 Jack Grealish who had a stellar season with Aston Villa will be their solution for the creativity upfront, while they would also expect Jordan Henderson to recover from his injury on time, who would be essential for them in marshalling their midfield. John Stones is more than capable of filling Maguire's shoes and would certainly provide them with the much-needed stability at the back. 
The 21-year-old Phil Foden who was recently crowned as both the Premier League Young Player of the Year and PFA Young Player of the Season 2020-21, alongside the Leeds midfielder Kalvin Phillips would be the players to watchout for in the upcoming Euro.  
Squad 
Goalkeepers – Aaron Ramsdale (Sheffield United), Sam Johnstone (West Brom), Jordan Pickford (Everton) 

Defenders – Ben Chilwell (Chelsea), Conor Coady (Wolves), Reece James (Chelsea), Harry Maguire (Manchester United), Tyrone Mings (Aston Villa), Luke Shaw (Manchester United), John Stones (Manchester City), Kieran Trippier (Atletico Madrid), Kyle Walker (Manchester City), Ben White (Brighton) 

Midfielders – Jude Bellingham (Borussia Dortmund), Jordan Henderson (Liverpool), Mason Mount (Chelsea), Kalvin Phillips (Leeds), Declan Rice (West Ham) 

Forwards – Dominic Calvert-Lewin (Everton), Phil Foden (Man City), Jack Grealish (Aston Villa), Harry Kane (Tottenham), Marcus Rashford (Manchester United), Bukayo Saka (Arsenal), Jadon Sancho (Borussia Dortmund), Raheem Sterling (Man City) 
>> For more Euro 2020 News Click Here <<