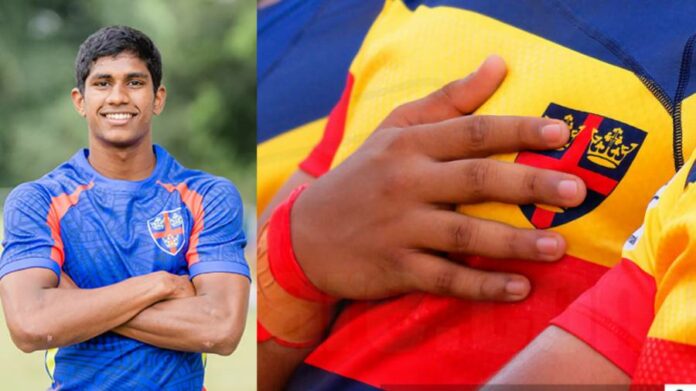 Trinity College Kandy has bestowed fourth-year colourmen Lithmal Moragoda with the responsibility of leading the 1st XV in the 2022 season.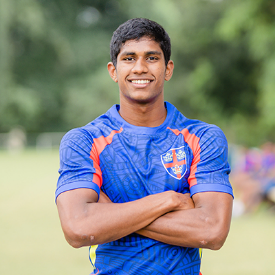 Lithmal who prefers the outside center position is also a capable winger that can be a real menace for any defense. He gets his speed from being a sprinter in the college athletic team with 100m,200m & 400m being his pet event and is also the Athletic captain of the Trinity. A perfect example of an all-round student, Lithmal has been recognized for his discipline and decorum and also shoulders the important responsibility of leading the Trinity School Officers and the Senior Prefect of the School.
Speaking to ThePapare.com about what he felt when he found out about the appointment, Lithmal said "The first thing that came into my mind was that my Siya (grandfarther) would be proud of me! He was my greatest supporter and although he is not here to see me captain college, I know he is proud and he will be watching over me,"
"I am grateful to my coaches, teachers and everyone at college for trusting me with this responsibility. It's a massive responsibility leading Trinity college 1st XV, we are a young and upcoming team this year, but I believe that we can perform to the expectations of the Red Gold Blue Jersey"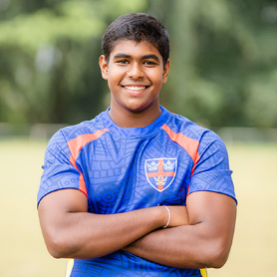 Lithmal will be assisted by Loshika Wijekoon who will be donning the Red Gold Blue for the third year, a front-rower Loshika Wijekoon, Loshika is known for his hefty work around the breakdowns and will have the responsibility of leading the forwards.
Speaking about his deputy Lithmal added "He has been my friend since Grade 4, I am delighted that we can share this responsibility and we are looking forward to leading the team to great things this year"
Trinity Rugby will be out to regain their most coveted possession 'The Bradby Shield' from their arch-nemesis Royal College after a long lapse and will also want to win back the 'Cannon R S De Seram Shield' having surrendered it to the Thomians just two months ago. The Lions will also want to make an impression in the league and will be all out roaring.
Trinitians will be marshaled by a set of old Trinitians who themselves have donn the Red Gold Blue with Kavinja Jayasena as the head coach assisted by Thusitha De Silva  and Pradeep Basnayake. Old boys Dulanjana Abeywickrama and Rajindra Gamage will function as the master in charge and the manager of the team respectively.