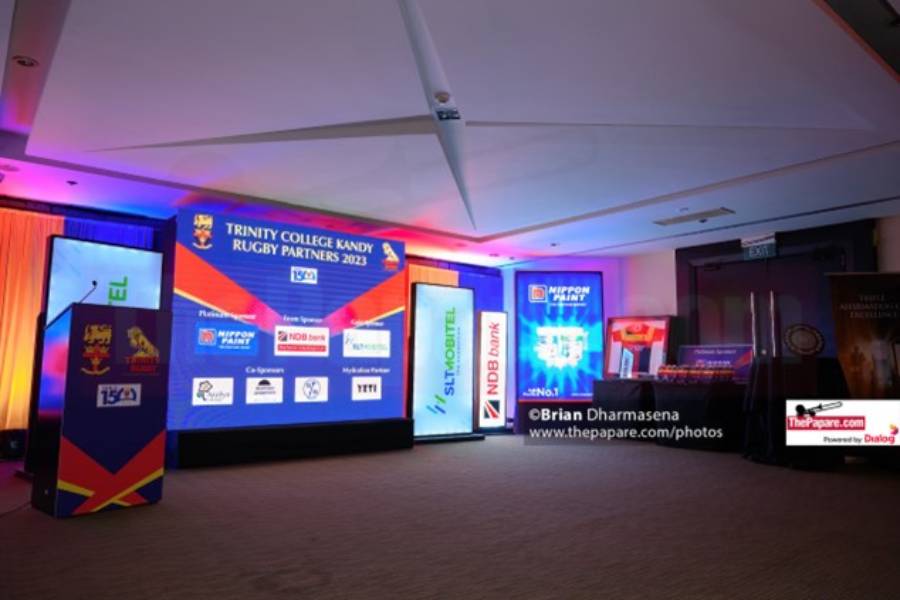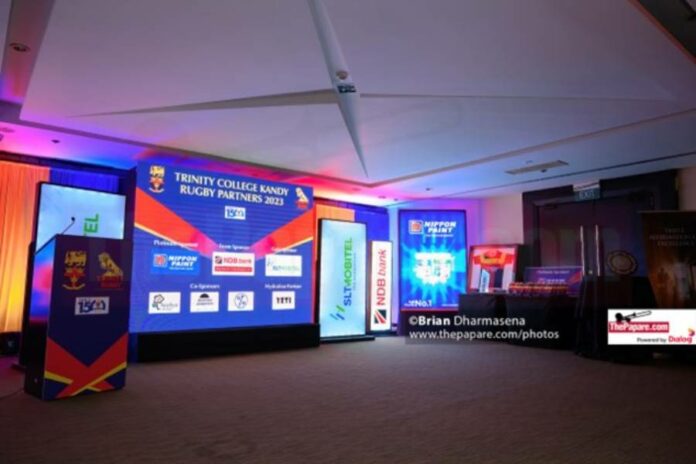 Trinity College Kandy celebrated their Rugby Sponsors for the year 2023 at an event held at Cinnamon Grand in the attendance of representatives of the Sponsors, School authorities, members of the Old Trinitian's Rugby Scrummage, and the members and coaching staff of the Trinity College 1st XV 2023.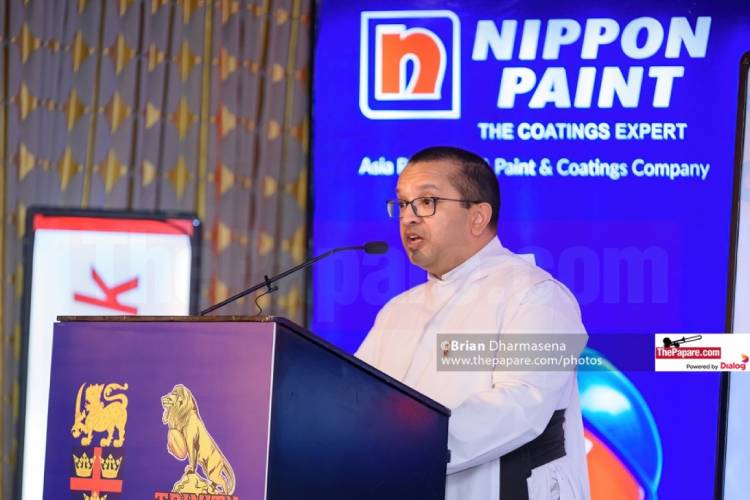 Principal of Trinity College Kandy, Rev. Fr. Araliya Jayasundara acknowledged the importance rugby holds amongst the Trinity fraternity and stressed the importance of striving for greatness in every aspect as Trinity College pledges to be a pioneer in revolutionizing education in the Island, exploring vistas of excellence. Fr. Araliya extended his gratitude on behalf of Trinity College for partnering up with Trinity College to support its rugby program.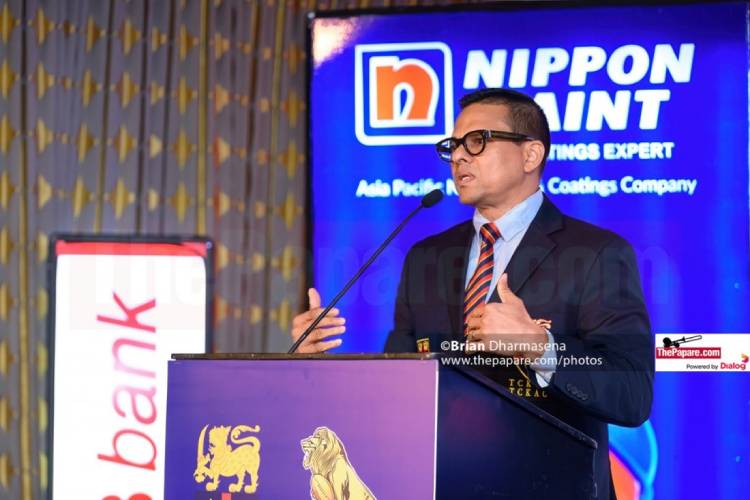 President of Old Trinitian's Rugby Scrummage (OTRS) Mr. Nilantha Ratnayake explained the role of the OTRS which is the driving force behind Trinity Rugby and its function. He went on to mention that the OTRS is focusing especially on the development of the Junior game at Trinity College with the introduction of the likes of Trinity College skills academy which will empower the next generation of Trinity Rugby players taking center stage in the plans of the OTRS. He also thanked the sponsor for joining the Trinity rugby program and ensured that the Lions will deliver the exceptional brand of rugby they have been known for over the years this season too.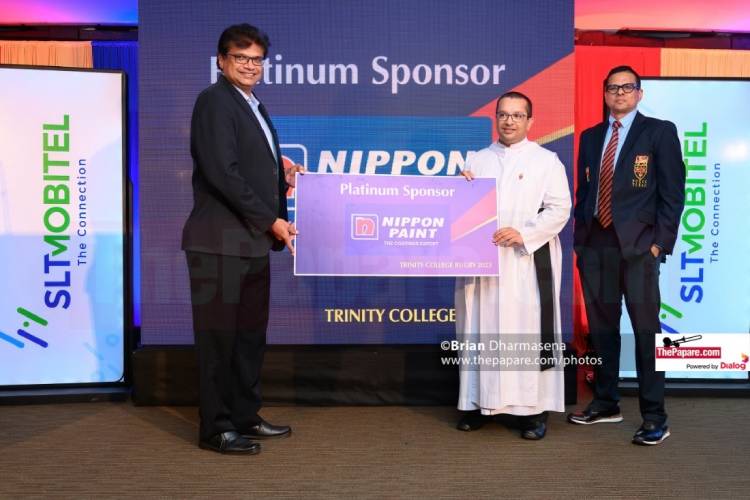 Trinity College Rugby will be powered by Nippon Paint as the Platinum of the team for the first time this year. The Global paint giant was represented by the General Manager of the company Nemantha Abeysinghe who expressed his delight in being able to partner with a top rugby school like Trinity College in the upcoming rugby season.
NDB Bank will continue as the Team sponsor of Trinity while SLT Mobitel continues as the Gold Sponsor for yet another year. Trinity Rugby will be powered by co-sponsorships of Araliya Group, Montrela Consultants, and Shockman & Samarawickrama with Yeti joining as the hydration partner of the team. Many individual Old Boys and Old Boy groups who have extended their generous sponsorships towards Trinity Rugby were also felicitated at the event.