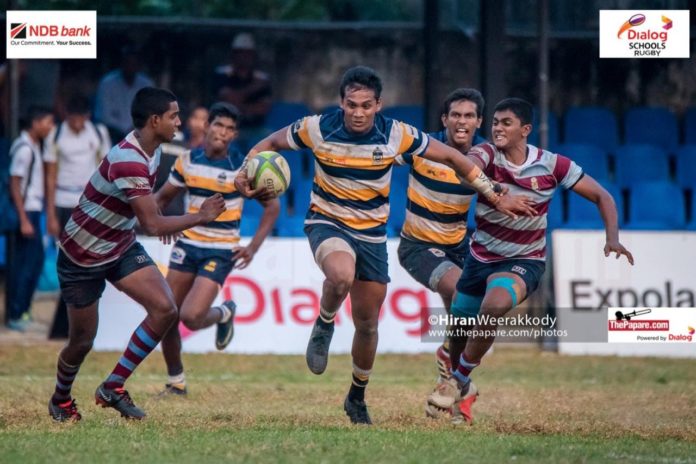 Following the new Covid19 developments in the country, the Ministry of Education has decided to call off all sports activities for the calendar year of 2020.
The decision taken by the Ministry of Education, in consultation with the health authorities, was communicated by its Director for Sports and Physical Education, Daya Bandara.
In his statement, the director confirmed that the ministry is determined not to risk exposing schoolchildren following the latest outbreak of the pandemic.
Before the latest cluster of Covid19 cases came to light, there were several rounds of discussions held between education officials and the Ministry of Health on the possibilities of resuming school sports, with the newly appointed Minister of Sports, Namal Rajapaksa convening a panel discussion to see if school sports could begin by the end of October.
However, with the latest development of the pandemic, there will certainly be no school sports until the end of 2020.
The end of Schools Rugby 2020
The cancellation means that the all-new Dialog Schools Rugby League 2020 will not take place this year. The league which was halted in early March, saw only two weeks of rugby action.
Earlier, plans were in place for the league to resume after the GCE Advanced Level examinations.
Sri Lanka Rugby (SLR) is yet to decide if they are going ahead with the Dialog Inter-Club 7's scheduled for 31st October 2020.
Read next: No Schools Rugby 2020? Here's Plan B!