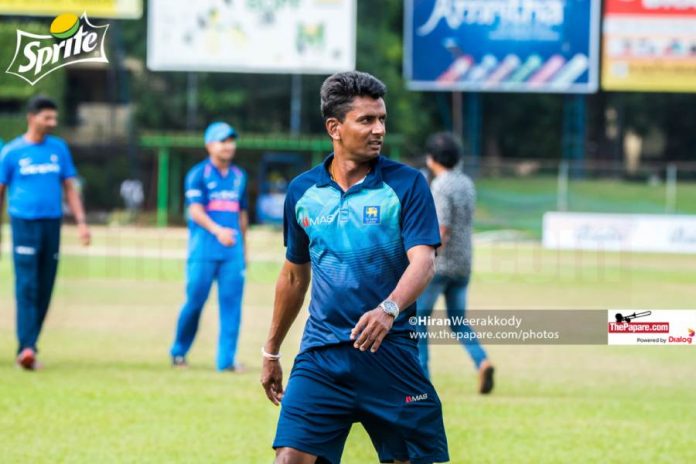 Surely, Angelo Mathews cannot be the only casualty after the Asia Cup debacle. More heads needed to roll after such a horrendous performance and as Mathews pointed out, he has been made the scapegoat.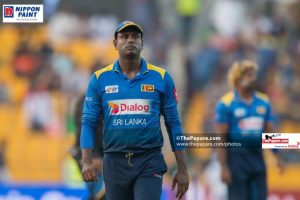 One position that needed to change definitely is that of the Fielding Coach. As we have pointed out time and again, Sri Lanka are world's worst fielding team and the lack of enthusiasm to address fielding woes has cost the team dearly.
Former West Indies captain Clive Lloyd used to harp on the adage 'catches win matches'. Sri Lankans have not learned their lessons. When Bangladesh beat them for the first time in a Test match in March last year, Shakib Al Hasan was dropped when he was on 12. He went onto make a match winning hundred.
Read: Upul Chandana: From buying wickets to selling sports goods
At the Asia Cup, Mushfiqur Rahim was dropped when he was on ten and he went onto post his career best score as Bangladesh handed Sri Lanka an embarrassing defeat. Sri Lankan Cricket coaches have argued that more than dropped catches, inability of bowlers to create more opportunities are worrying. That one is a slightly better excuse than the usual ones that we hear for the team's awful fielding standards.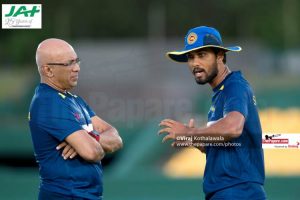 The usual excuses that we hear are; how the team having too many wicketkeepers has contributed to poor fielding. They also complain about poor quality of lights at some international venues affecting the fielding standards. They might as well start blaming the quality of grass at venues. Angelo Mathews occasionally compared his team's fielding to that of a schoolboy side. However, he did precious little to address the problem.
His successor Dinesh Chandimal has said all the right things and has spoken eloquently about raising fielding standards. What he will do to improve fielding will be closely monitored.
Following the Sri Lankan cricket team over the last couple of years has been a painful affair. However, the performance of the Under-19 team in recent times has given us renewed hopes. They have played some quality cricket and losing to India in the final of the Asia Cup was no shame. Apart from Sri Lanka, most regional teams field overage players when it comes to age group competitions and India is no different. This is a problem that is beyond the cricket boards of respective countries.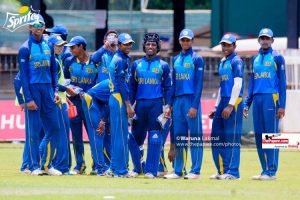 One aspect that stood out during the Undre-19 Asia Cup campaign was the team's excellent fielding. There were some outstanding catches and some brilliant efforts to effect run outs. During the recent bilateral series against India, Sri Lanka's fielding was praised by India Under-19 coach W.V. Raman.
The man who has made a difference in helping Sri Lanka Under-19 become a top fielding unit is former Sri Lanka leg-spinner Upul Chandana, who is the Fielding Coach of the junior side.
Excellent fielding through out the series SLU19 TEAM Asia Cup.
Keep up the good work and dedication!

— Chaminda Vaas (@chaminda_vaas) October 5, 2018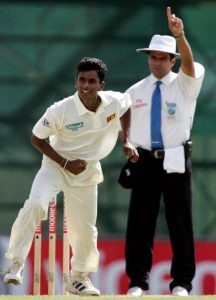 Along with Roshan Mahanama and Sanath Jayasuriya, Chandana is one of the best fielders produced by Sri Lanka. When Duleep Mendis was Chairman of Selectors, he made the best use of Chandana. Mendis effectively used Chandana as the 12th man whenever it was possible and he had an impact every time he came onto the field as a substitute. Chandana's most brilliant piece of fielding as a reserve was running out Alec Stewart in the Oval Test of 1998 when Sri Lanka recorded their maiden Test win in England.
Look who Sri Lanka used as 12th man during the recent Asia Cup in UAE – Dilruwan Perera, one of the worst fielders in the country. People who are calling the shots in Sri Lanka cricket surely lack common sense.
Graeme Labrooy has attracted much criticism in recent times and some of them are rather unkind for he is an honourable man. He needs to borrow a leaf out of Mendis' book utilizing the services of one of country's best fielders as 12th man.
There are official ICC Ratings for batsmen, bowlers and all-rounders, but there's no measurement to find out who are world's best fielders. If there were one, you can be assured that no Sri Lankan will feature in top 20.
As for Chandana, he needs to be given the reins of the senior side as the Fielding Coach if Sri Lanka were to make much needed improvements in this vital area. Watching the Under-19 lads train under Chandana was a breath of fresh air. With novel training methods Chandana has made fielding drills exciting and the young players are having fun during training.
You take a look at the senior side doing fielding drills, they are waiting for session to come an end. Most seniors also dodge fielding drills while others dictate terms to the Fielding Coach that he is hitting the ball too hard. If Sri Lanka Cricket is unable to hire a specialist Fielding Coach like Steve Rixon, who has done a splendid job with Pakistan, they at least need to look inward and bring in the services of someone like Chandana into the senior side.