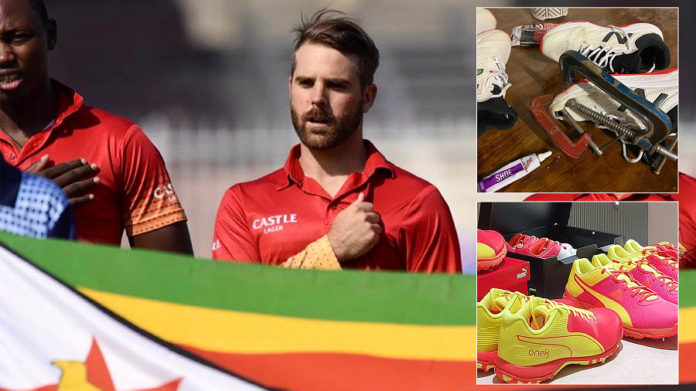 Worldwide, every professional sport strives to reach as many people and countries as it could, to spread their sport and take it global. But cricket it seems, prefers otherwise.
On 22nd of May 2021, an up and coming Zimbabwean Cricketer, Ryan Burl wrote on his personal twitter handle, "Any chance we can get a sponsor, so we don't have to glue our shoes back after every series." The post went viral among the cricketing fraternity around the world and earned him and his teammates a sponsorship from an international sports and lifestyle brand Puma.
Any chance we can get a sponsor so we don't have to glue our shoes back after every series 😢 @newbalance @NewBalance_SA @NBCricket @ICAssociation pic.twitter.com/HH1hxzPC0m

— Ryan Burl (@ryanburl3) May 22, 2021
The elite cricket gear manufacturer Puma replied to his tweet with good news of them dispatching a set of brand-new cricket boots for the entire Zimbabwe team.
It was a heartening story and Puma duly earned heaps of praises from stars and public all around the world. Due branding achieved!!
Read: Pulina Tharanga: The orphan who made it to a World Cup
This undeniably brings us all to a nagging question. Is this really a matter that should be resolved by someone like Puma? Or is it a fundamental crisis that should have been taken care of by the International Cricket Council?
Here is an international cricketer from Zimbabwe without proper footwear and he is given a new pair of boots that is produced by one of Puma's collaborating brands which is not only owned by another international cricketer from India but also named after his jersey number. The irony is, overwhelming.
Express shipment for @ryanburl3 and his mates. I hope the colours match the jersey. 😉 pic.twitter.com/Df8jxVQ8B3

— PUMA Cricket (@pumacricket) May 24, 2021
Disparity is everywhere and cricket is no exception. Rich get richer and the poor get poorer. Not to mention the doomed state of the Zimbabwean Cricket and also the potential threat of Ryan Burl being in trouble for his act being seen by its board as bringing their reputation to shame.
Diving into the politics and the state of cricket in Zimbabwe is a major detour from our course here. So, let's keep that story for another time.
The root cause of these problems begins in the boardrooms of the ICC headquarters in Dubai. Powerful countries like India and England, who can turn around a substantially higher amount by telecasting their games over the other countries, are wiping out the chances of growth in fringe countries like Zimbabwe.
The primary objective of the ICC should have been to uplift the sport and its popularity around the globe, instead countries like India and England are using it to maximise their so-lucrative profits every year.
First, they came up with a 'Big Three' concept where more than half of the annual earnings was shared among India, England and Australia. When questioned about how these figures were made-up, they simply answered saying "the thinking was totally arbitrary and was agreed upon by everyone." It was more a threat to just play cricket among just the three of them and got everyone to agree!
In any sane world, the thinking was arbitrary, why would one even pay a penny extra to countries like India or England?
Read: Rahul Tewatia; The man who powered faith over failure
India's domestic T20 tournament is worth over 6.5 billion US Dollars and they make a fortune out of every single game telecasted. Why would they even need any support from ICC to run operations?
Thankfully the 'Big Three' concept was scrapped in just a year. But even at present, India is swallowing more than twice the income than that of any other prominent country. At a minimum they get a whopping 255 million US dollars while England have made themselves entitled to approximately 125 million. Seven other Test playing nations are given 110 million US dollars while Zimbabwe gets 70 million and Ireland and Afghanistan have to settle for 50 million each.
In between that 70 – 255 million lies those boots of several other Ryan Burls around the world.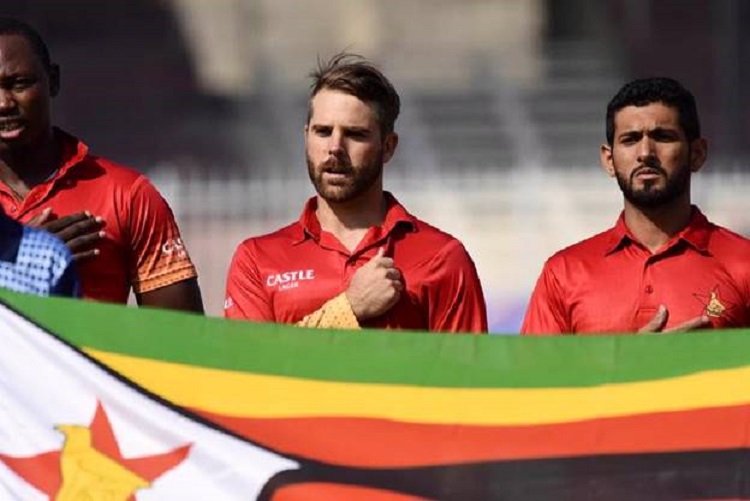 As the sport's global body, the ICC should assure that these high-income earning countries, who bring in more viewership to the game, play a minimum number of matches in countries like Zimbabwe etc every year. Which will enable them to play more games with countries behind them like Netherland and Scotland which will enable more cricket to the associate nations and so on. Its apparent as daylight and does not take a degree in economics or marketing to figure that out.
There seems to be no formal method or intention on the part of the ICC to spread the income fairly and/or substantially, so the game develops around the globe. Surely the game and its growth is important? Shouldn't the betterment of everyone involved in the game be more significant where all countries and players can benefit equally or somewhat equally.
It is seemingly apparent that small-minded greed for power and money ensure the dirty politics that revolve around this much-loved game and is the real reason behind the crisis and the cries.
If this disparity remains the same, soon cricket will only be played among a few countries and just in several leagues around the globe.
The ICC should stand up against these greedy interventions to protect cricket and cricketers from extinction. The question is, will they?