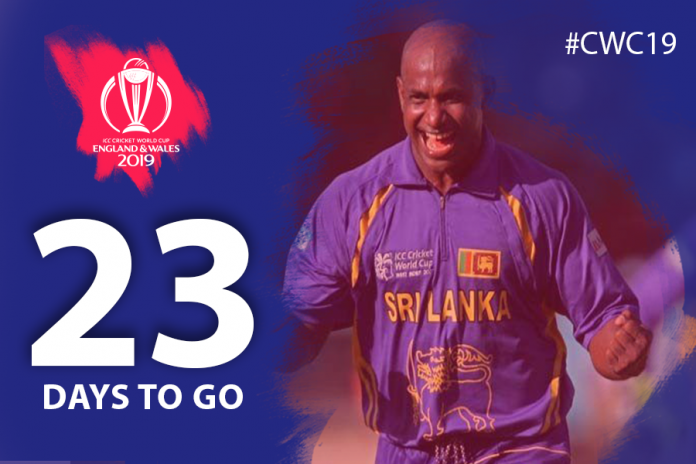 If someone were to undertake an exercise to find who was the most successful cricketer in World Cups, it would be a very interesting case study.
Jacques Kallis is a modern day great. With his ability to win a game either with the bat or the ball, Kallis played in five World Cups (1996-2011), accumulating 1148 runs and claiming 21 wickets apart from the 13 catches he took, mostly at slip. Any team would love to have such a player with 'three dimensional' being the buzz word these days. But here's the catch. There's someone who fared better than Kallis. Sanath Jayasuriya is his name. The Sri Lankans scored more runs, took more wickets and completed more catches than the South African legend!
Like Kallis, Sanath featured in five World Cups from 1992 to 2007 and he scored 1165 runs, claimed 27 wickets with his left arm spin while completing 18 catches. We shall leave the debate as to who was the best performer in World Cups among all participating nations to another day, but among Sri Lankans; he emerges as the most successful performer in World Cups.
Only Kumar Sangakkkara (1532) scored more runs than Jayasuriya in World Cups while three other Sri Lankans took more wickets than him. But his 18 catches are most by a Sri Lankan. Into the bargain, he was Player of the Tournament in 1996 as Sri Lanka were crowned World Champions.
The career of Jayasuriya expanded remarkably in each World Cup. In his first World Cup in Australia and New Zealand, he was a 22-year-old youngster, who was a terrific fielder and pulled off some stunning catches and came up with cameos in the lower middle order.
ක්‍රිකට් ලොවේ මාස්ටර් බ්ලාස්ටර් – සනත් ජයසූරිය
Sri Lanka were experimenting in the next event in 1996 where he went after the bowling during field restrictions and it paid off. Jayasuriya ended a couple of players' careers.  The next edition, where he should have peaked was a flop and the entire team failed miserably as well. Jayasuriya scored less than 100 runs after five outings.
In 2003, now as the captain of the side, his role had changed and Sri Lanka had abandoned the idea of going after the bowling from both ends. Instead, from one end they were consolidating while Jayasuriya was firing from the other end. The openers were the most successful for Sri Lanka in that campaign with Marvan Atapattu ending with 382 runs and Jayasuriya finishing on 321. Sri Lanka did well to reach the semi-finals.
His final World Cup in the Caribbean was somewhat different. Now aged 37, Tom Moody had put a lot of pressure on him. Moody had launched on a youth policy and Jayasuriya had to be on top of his game all the time. Sri Lanka in fact were contemplating a middle order role for him as backup plan but they stuck to their guns and he produced 467 runs including two hundreds and two half-centuries at 46, his most successful World Cup campaign.
Read More : Pakistan mesmerize in momentous makeover (1992)
Jayasuriya opted to stay on and gave it a shot at the 2011 World Cup in a bid to feature in a sixth edition of the tournament. He remained committed to the campaign and went and turned up for Air Force in a bid to earn a sWorld Cup slot. But the selectors felt that he had passed his prime although they did contemplate a middle order role for him especially given his handy left-arm spin.
Without a doubt, Jayasuriya is Sri Lanka's most successful player in World Cups. Whether he is the all time best from all countries will be an interesting debate.
>>  ICC Cricket World Cup 2019  <<