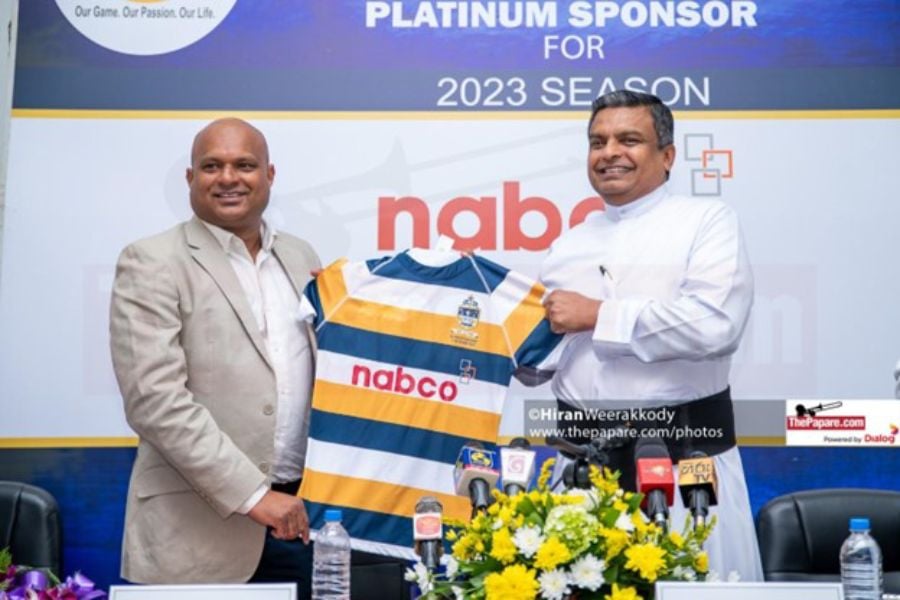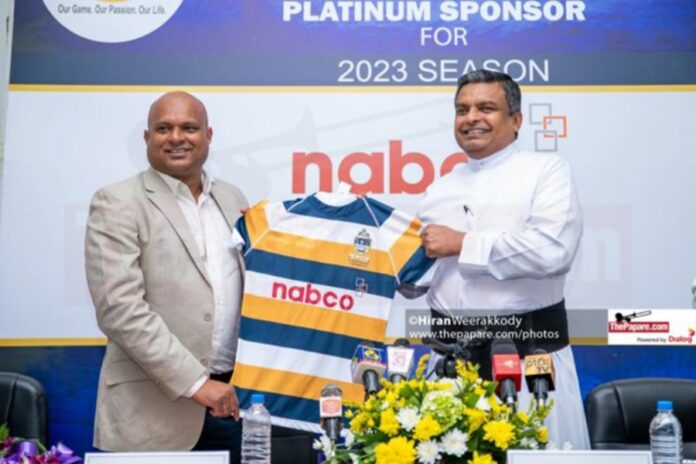 Boasting a history of nine decades of proud Rugby tradition, St. Peter's College Rugby will embark on a historic journey as they join hands with Nabco UK as the platinum sponsor of St. Peter's College Rugby for the 2023 season.
Having commenced the oval-shaped ball game in 1935, St. Peter's Rugby has been a driving force in the school's Rugby arena, having produced many outstanding teams in the process. Having won their maiden league title in 2001, the Peterites have dished out exciting Rugby every time they have taken the field against all the leading Rugby schools in the island.
>> Photos – St. Peter's College Rugby 2023 – Platinum Sponsor Reveal
Nabco UK, the fastest-growing and most dominant retail solutions provider at St Alban's, Hertfordshire, UK, has joined hands with St. Peter's College in what will be an important partnership for both institutions.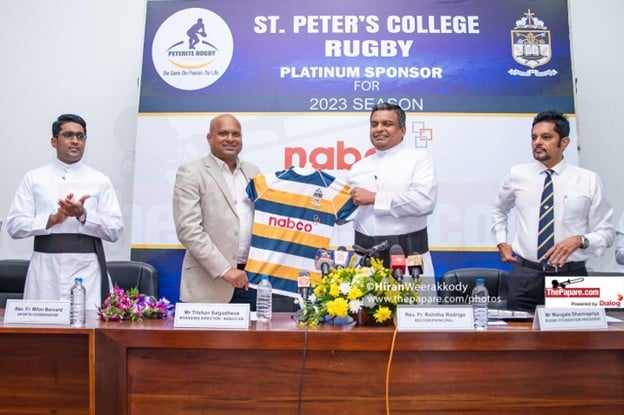 It is a historic milestone as Nabco will earn the rare honour of becoming the first brand to be displayed in the front of the Peterite jersey as the platinum sponsor for the 2022/23 season.  Nabco already enjoys a fruitful partnership with Europe's largest retail manufacturer, Modern Expo, as a supply partner. Nabco offers innovative solutions such as self-checkout counters,  micro markets and parcel lockers. Along with Nabco's marketing communication and digital solutions partner Future I, they believe that the brand exposure that they will receive through partnering up with St. Peter's College Rugby is a perfect way to introduce the brand to the Sri Lankan market, where they are looking to expand.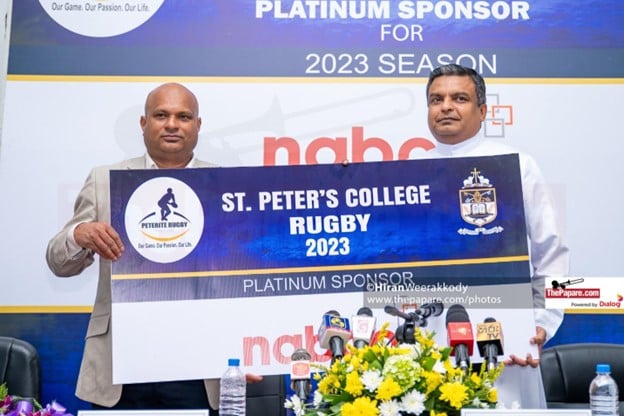 Trishan Satyadheva, Managing Director of Nabco, signed the sponsorship agreement representing Nabco, with Rev. Fr. Rohitha Rodrigo, The Rector of St. Peter's College penning for the Peterites. Rector Rohitha Rodrigo expressed his thanks to Nabco for not only committing to support Peterite Rugby, but also for bringing in the much-needed influx of foreign investment during the current economic climate. Mr. Satyadheva expressed his delight at being able to partner up with a prominent Rugby-playing school in the country, and was certain of a mutually beneficial relationship filled with exciting moments, and reaffirmed their commitment to supporting Peterite Rugby beyond just the financial sponsorship.
Since its formation in 2006, The Rugby Foundation of St. Peter's College has been the driving force behind not only fostering Rugby across all age groups, but also aiding in the holistic education and character development of young Peterite Rugby players. The President of the Peterite Rugby Foundation, Mangala Dharmapriya, and  Damitha Gomez, an old boy from St. Peter's who is the local representative of Nabco, have been instrumental in striking up the deal between the two institutions, and have expressed their delight in anticipation of the partnership.