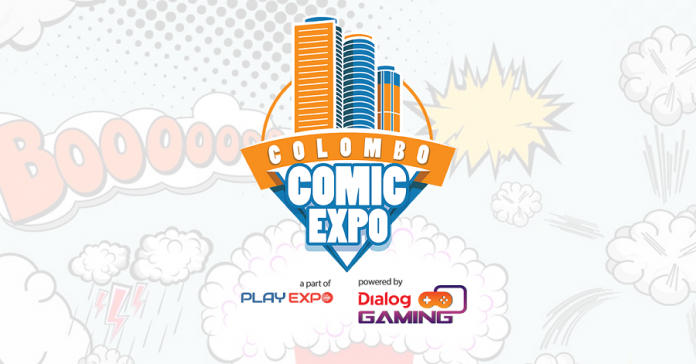 The Colombo Comic Expo will be held on the 8th, 9th and 10th of December 2017 at the Sri Lanka Exhibition and Convention Center.
This celebration of geek culture is organized by Gamer.LK and powered by Dialog Gaming. Dedicated to comic fans and artists, Colombo Comic Expo will feature Sri Lankan art, film, cosplay and geek culture throughout the 3 days of the event.
The Colombo Comic Expo will feature panel discussions with renowned personalities in the movie industry, game developers and comic artists, as well as Sri Lanka's largest Cosplay competition, complete with a ramp walk to crown Sri Lanka's best cosplayers. Attendees are encouraged to dress up as their favourite characters as they visit the Colombo Comic Expo and peruse Sri Lankan comic art, swap, buy and sell geek comics, toys, miniature figures and other collectibles at the vendor stalls, all while being immersed in this emerging culture.
With the growth of this rising culture, leading multinational companies have come forward to show their support. Dialog Gaming, which brings fast, low latency connections for gamers in Sri Lanka, has stepped into power Colombo Comic Expo for the 3rd consecutive year. Dialog Gaming has also invested in hosting cloud gaming servers in partnership with Gamer.LK to reduce latency and develop the multiplayer online eco system.
ThePapare.com, Sri Lanka's No.1 Sports Hub is partnering up with Dialog Gaming to bring Colombo Comic Expo to you as the online media partner. 
For more information on this event and how to participate, please visit http://comicexpo.lk