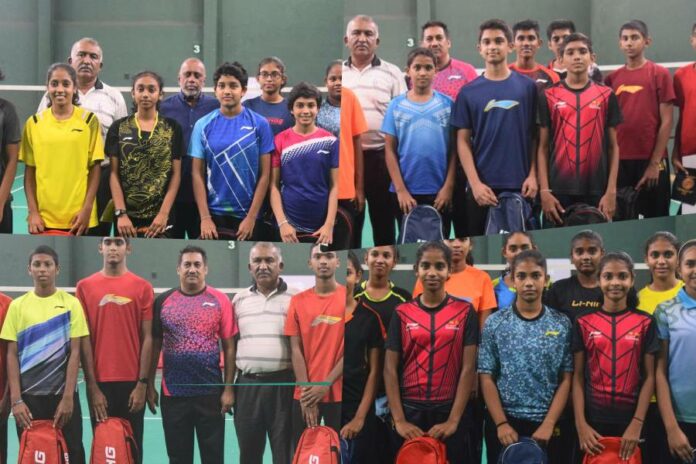 A 57-member squadron set off to Thailand Capital earlier this morning to participate in the Toyota Gazoo Racing Badminton Asia U17 & U15 Junior Championship, which is scheduled to take place from the 29th November to the 4th of December at Central Changwattana Mall in Nonthaburi.
The Sri Lankan juniors will contest against 15 other countries, including the pros in the business such as Malaysia, Japan, Hong Kong, India, Indonesia and Singapore.
Furthermore, players from Taiwan, South Korea, Vietnam, Myanmar, Pakistan, Kazakhstan, Myanmar, Pakistan, Brunei and the hosts Thailand will be featured in this assignment.
The Thailand Badminton Association has taken the initiative in organizing this tournament on behalf of the Badminton Asia Confederation.
The under 15 & 17 players (both male and female), six Coaches, the Team Manager, Head of Delegation and two lady chaperones will represent Sri Lanka at this prestigious event.