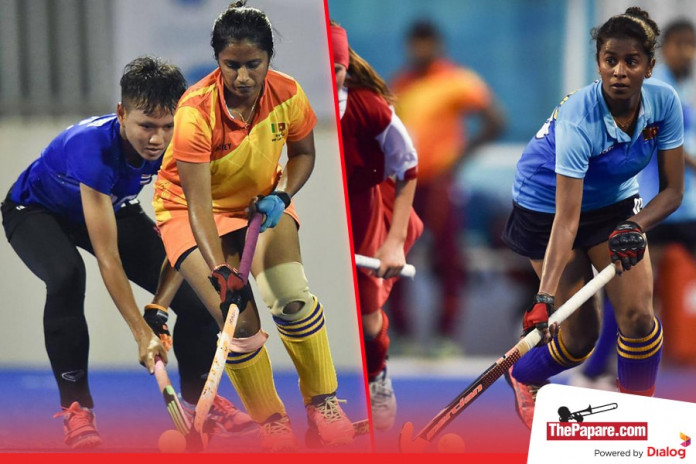 After the disappointing loss to Chinese Taipei in the group stages of the Asia Hockey Federation Women's Cup, the Sri Lankan  hockey team had to face yet another disappointment as they went down to Hong Kong in the 5th & 6th tie finishing their campaign in 6th place.
Sri Lanka who were tagged as underdogs in the competition could not live up to the expectations they set after winning against Uzbekistan 3-1 and Indonesia 19-0. Sri Lanka lost out to Chinese Taipei and Thailand later to be grouped in the 5th and 6th position tie.
The encounter that was between Hong Kong and Sri Lanka saw the Hong Kong team cruising to a 2-1 win at the final whistle. Sri Lanka got the momentum on their side with an opening goal by Nayana Jayaneththi in the 19th minute but the Hong Kong ladies fought back in the second half with goals that came in the 40th and 52nd minute through the efforts of Ka I Lo and Ching Nam Chang.
It was an impressive stint by the Sri Lankan team who are currently ranked 47th in the world table, showcasing a strong display against Hong Kong who claim the 39th spot in the rankings.
Hosts Thailand went on to secure the 4th Asia Hockey Federation Cup while Thailand's Tikhamporn Sakunpithak was the tournament's top goal scorer followed by Inoyatkhon of Uzbekistan with 15 goals and Sri Lanka's Chathurika Wijesooriya claimed the third place with 12 goals.