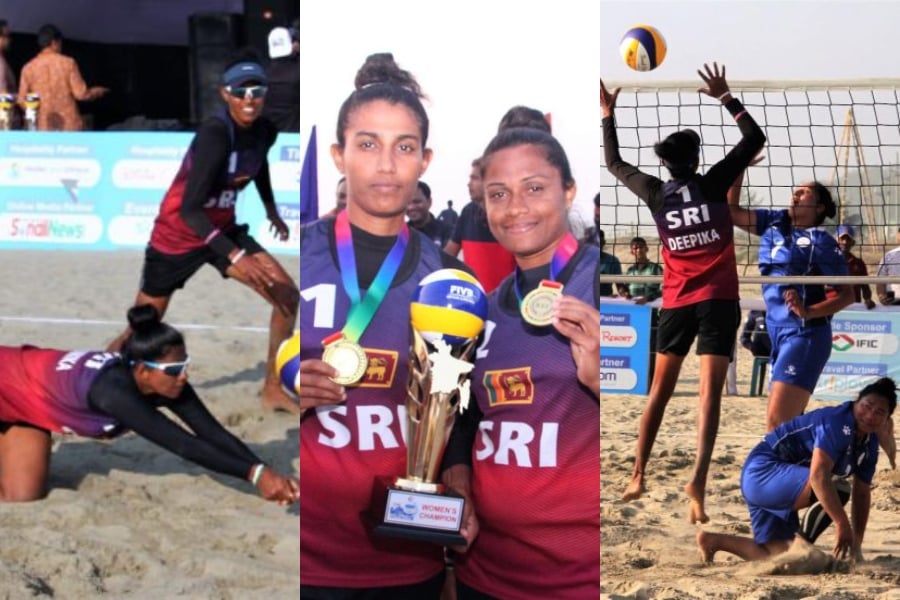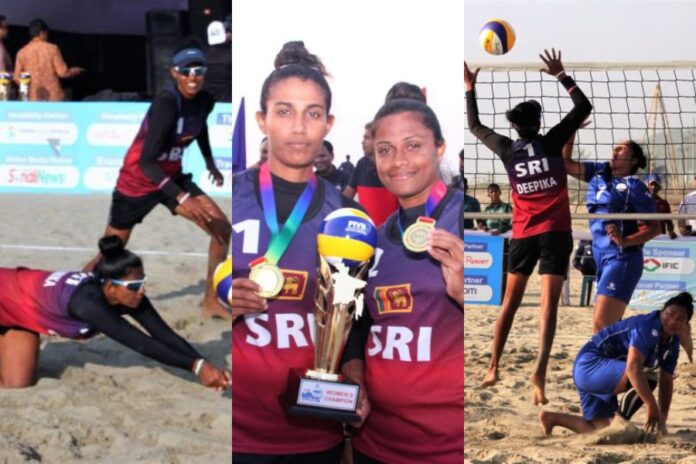 Sri Lanka Women's Beach Volleyball team won the Central Asian Beach Volleyball championship (CAVA) held in Bangladesh's Cox Bazar Beach on Thursday.
The Lankan duo – Chathurika Madushani and Deepika Bandara defeated Nepal, 2-0 within 33 minutes in the final. The scores were 21/11 and 21/11 in the two straight sets.
In the first round, Sri Lanka defeated the hosts Bangladesh, 2-0 (21/08, 21/05) and Uzbekistan, 2-0 (21-11, 21-09).
In the all-important semi-final, Sri Lanka once again convincingly defeated Uzbekistan, 2-0 (21/08, 21/09).