A humiliating whitewash, the worst series defeat and only the second time Sri Lanka was crushed 3-0 at home in a Test series. Sri Lanka is facing the lowest point in their journey as a cricketing nation.
>> Visit the Sri Lanka v India Hub <<
The team, hapless and demoralized, is in need of inspiration while fervent fans are dejected but hopeful that the team would rise up from the ashes and turn the tables. As the tour moves into the limited overs format, let's take a closer look at the ODI numbers between Sri Lanka and India.
 Since 1979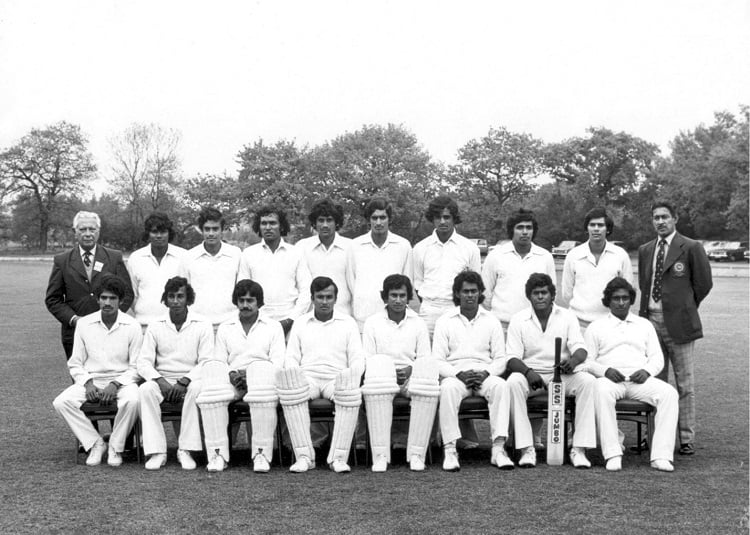 L-R :  Maj-Gen BR Heyn (Manager). Roy Dias, Ranjan Madugalle, Ranjan Gunatilleke, DLS de Silva, Roger Wijesuriya, Sunil Jayasinghe, Sudath Pasqual, Rohan Jayasekera, Abu Fuard

Seated  L-R : Ajith de Silva,  Sridaran Jeganathan, Bandula Warnapua, Anura Tennakoon, Sunil Wettimuny, D S De Silva, Tony Opatha, Duleep Mendis,
The two sides met for the first time during the 1979 World Cup at Manchester. Sri Lanka, a nation that was yet to be granted test status, was led by top order batsman Anura Tennekoon. Suffering a loss against New Zealand and being unable to play against Windies due to bad weather, the minnows entered Old Trafford on 18th June with hopes of salvaging some pride in their last game. Ranjan Gunatilleke was joined by schoolboy cricketer Ranjan Madugalle for their ODI debut while Madugalle was united with his 17 year old schoolmate Sudath Pasqual, who had already become the youngest ever Sri Lankan to play in an ODI making his debut against New Zealand in the previous game. Left-arm off spinner Roger Wijesuriya made up the 3rd school boy in that side.
Absolutely accurate, meticulously and painstakingly researched, Gala our stats buff, lays it all on.
After winning the toss, India chose to field. The promising start by stand-in skipper Bandula Warnapura and Sunil Wettamuny was later furnished by a 96-run stand between Wettamuny and Roy Dias in 25 overs which was indeed a delight. Wettamuny's stylish drives were backed by Dias's appealing strokes. After Wettamuny's departure for 67, Dias continued his innings, reaching 50. Later Duleep Mendis's husky play was joined by Pasqual, the youngest player in the tournament to take the Sri Lankan score to 238/5 at the end. Mendis's fine knock of 64 runs came in 57 balls with three magnificent sixes while the youngster remained unbeaten on 23. Due to the late start on Saturday, India awaited until Monday for the task of chasing 239. India was 119/2, a seemingly firm position needing just 120 runs off 25 overs. Viswanath's run out for 22 turned the tables as D.S. De Silva began to operate his googlies, spinning out the middle order. Tony Opatha's swing attack dismantled the tail as the Indians were bowled out for 191 runs, giving a historic 47-run win to the Sri Lankans. D.S. De Silva and Tony Opatha took three scalps each while Mendis was named man of the match. It was the first time in history that a non-test playing nation had beaten a test nation in an ODI game, a richly deserved victory for the determined lads from the pearl.
India's first win against Sri Lanka came in 1982 at Amritsar. Led by Kapil Dev, the home side won by 78 runs.
Sri Lanka vs India head to head ODI record –
Played – 150
Sri Lanka – 55
India – 83
Tied – 1
No Result – 11
Recap of the last few years
Sri Lanka hosted India in 2008 where the ODI series was won 3-2 by the visitors. In 2009, Indians visited the emerald isle again, where the ODI series was won by India 4-1.
In late 2009, Sri Lanka travelled to India where the 5 match ODI series was won 3-1 by the hosts with one ending without a result.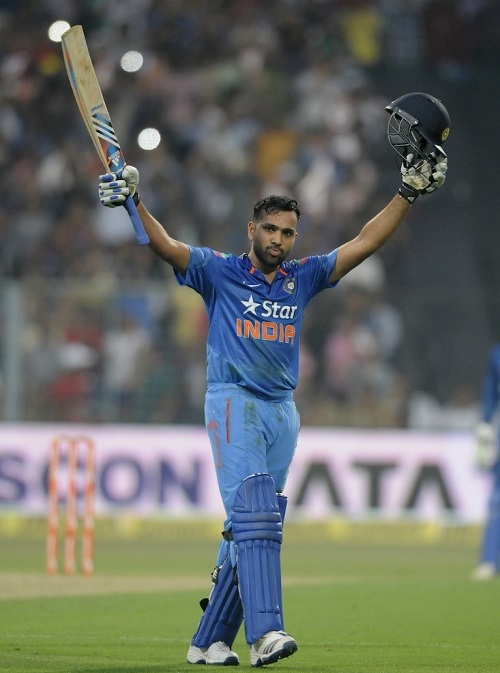 India toured Sri Lanka in 2012, where the visitors won the ODI series 4-1 while two years later, India whitewashed Sri Lanka 5-0 on their home soil. The last time Sri Lanka won a bilateral series against India was in 1997.
In the Lion's Den
Sri Lanka first hosted India in an ODI series back in 1985. On 25th August at SSC, Kapil Dev's side defeated Sri Lanka by 2 wickets. The following match at P. Sara was won by Sri Lanka recording their first ever ODI win against India on home soil.
Sri Lanka vs India ODI record in Sri Lanka –
Played – 56
Sri Lanka – 27
India – 23
No Result – 6
Rangiri Dambulla International Stadium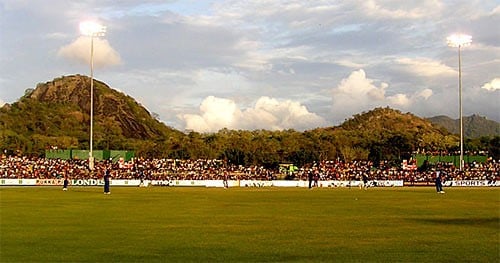 Sri Lanka and India have played 11 ODIs at Dambulla with Sri Lanka winning 7 to India's 4.
Sri Lanka's overall record at Dambulla –
Played – 40
Won – 25
Lost – 13
No Result – 2
Pallekele International Stadium
Nestled in the misty hills, Pallekele has hosted 16 games involving Sri Lanka. Sri Lanka has won 9 and lost 7 at the venue.
The two sides has played only one game at Pallekele with India emerging victorious in the respective encounter in 2012. It was also the last time they faced each other in an ODI in Sri Lanka.
Premadasa Stadium
The 'Mecca' of the cricket-crazy nation, the iconic venue lies in the heart of Colombo amidst the hustle and bustle of the big city. On match day, the RPS comes to life with the boisterous reverberation of 'papare bands' and the ardent fans, not only eclipsing the sounds of the city, but also reflecting the unique identity of Sri Lankan cricket. Standing at fifth in the all-time list of most ODIs played on a single ground, the RPS has so far hosted 122 ODI games since its inauguration in 1986. In 1992 it became the first ever floodlit venue in Sri Lanka.
Sri Lanka has played 104 ODIs at the RPS, winning 64, losing 33 and 7 ending with no result.
Sri Lanka vs India ODI record at RPS –
Played – 31
Sri Lanka – 15
India – 13
No Result – 3
Team Records
Highest team total – 414/7 (India at Rajkot 2009)
Highest team total for Sri Lanka – 411/8 (at Rajkot 2009)
Lowest team total – 54 all out (India at Sharjah, 2000)
Lowest team total for Sri Lanka – 96 all out (at Port of Spain, 2013)
Batting Records
Most runs – Sachin Tendulkar (3113 runs in 80 innings) (Avg. 43.84)
Most runs for Sri Lanka – Sanath Jayasuriya (2899 runs in 85 innings) (Avg. 36.23)
Most runs in Sri Lanka – Sanath Jayasuriya (1580 runs in 39 innings) (Avg. 42.70)
Most runs in Sri Lanka (for Ind) – Sachin Tendulkar (1023 runs in 28 innings) (Avg. 40.92)
Highest individual score – Rohit Sharma (264 at Kolkata, 2014)
Highest individual score (for SL) – Sanath Jayasuriya (189 at Sharjah, 2000)
Highest individual score in Sri Lanka – Gautam Gambhir (150 at RPS, 2009)
Highest individual score in Sri Lanka (in SL) – Kumar Sangakkara (133 at Hambantota, 2012)
Bowling Records
Most wickets – Muttiah Muralitharan (74 wickets in 59 innings) (Avg. 31.78)
Most wickets for India – Zaheer Khan (66 wickets in 48 innings) (Avg. 32.19)
Most wickets in Sri Lanka – Harbhajan Singh (33 wickets in 21 innings) (Avg. 23.51) & Zaheer Khan (33 wickets in 26 innings) (Avg. 31.66)
Most wickets in Sri Lanka (for SL) – Muttiah Muralitharan (31 wickets in 31 innings) (Avg. 40.06)
Best bowling – Muttiah Muralitharan (7 for 30 at Sharjah, 2000)
Best bowling for India – Ashish Nehra (6 for 59 at RPS, 2005)