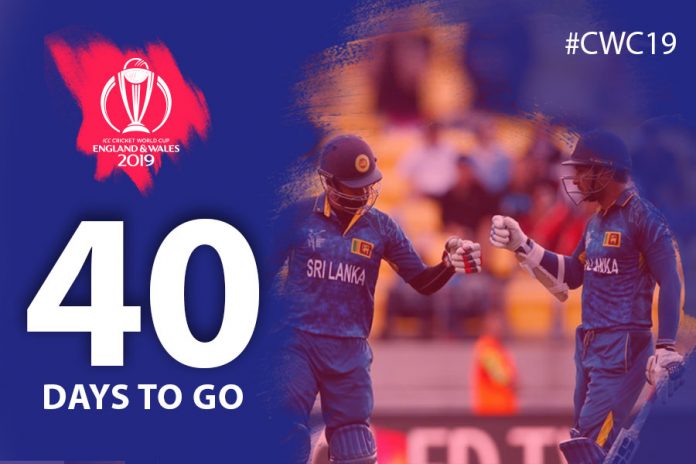 One of the best press conferences in recent times was given by Michael de Zoysa, who managed the national cricket team during the 2015 World Cup. De Zoysa was also the Manager of the Sri Lankan side that won the World T-20 in 2014.
>>ICC Cricket World Cup 2019<<
Someone who cares for the game deeply and has an excellent command of the language, Michael can be a dream manager for a cricket writer because he holds nothing back when talking to the press. And to his credit, despite some big statements over the years, he has never denied anything he has said. Hats off.
Sri Lanka had been given a tough schedule for the 2015 World Cup. They would play their first two games in New Zealand and then fly to Australia for the third game before flying back to New Zealand to play their fourth game which happened to be against England. Angelo Mathews' side had just two days break between the third game in Melbourne against Bangladesh and the fourth game in Wellington. For the fifth game, they had to again fly back again to Australia to play the hosts. Everyone agreed that it was tough on the Sri Lankans.
Other teams had been given far more comfortable schedules. Take the case of India for example. They would play their first four games in Australia before flying to New Zealand for the last two group games.
While the Sri Lankans struggled due to the constant international travel, the tough quarantine laws in both countries didn't help their case either with players spending considerable time cleaning the soil in their boots before every flight across the Tasman Sea.
They played Bangladesh at MCG and handed them a severe beating. Having posted 332 for one in their 50 overs, the Sri Lankans bowled out Bangladesh for 240 to win by 92 runs.
T.M. Dilshan was Man of the Match having posted 161 not out. He walked in for the press conference accompanied by the Manager. At the end of the press conference, a senior cricket writer asked Michael whether the constant travel between the countries was tough on his team, especially since there was only a two-day gap between the game against Bangladesh and England.
Without batting an eyelid, Michael said, 'It's tough but it doesn't matter, England is a bye.'  There was a loud cheer, especially among Aussie cricket writers. Word soon got around to the England camp and the British press picked up on the Sri Lankan manager's statement. 'Sri Lankan Manager snubs England,' said one English broadsheet.
Two days later in Wellington, England fared better than what Sri Lanka had expected. They posted 309 for six in 50 overs and the Sri Lankans were under some sort of pressure.
Dilshan didn't waste any time in reminding Michael about his comment. Had he spoken too early? There's no way Sri Lanka could lose to England. Certainly not that England team that was boring to watch. Yet cricket is a funny game.
Sri Lanka didn't actually break a sweat in chasing down the target, winning by nine wickets and with more than two overs to spare. Big hundreds by Sangakkara and Dilshan had sealed the deal for Sri Lanka with both batsmen scoring at a fanatic pace.
Michael was a relieved man. He wasn't being nasty but was making a point. Their travel arrangement didn't make any sense at all given that one day they were in New Zealand, another day in Australia and back in New Zealand again. Their training schedule was messed up as well and it was De Zoysa's way of sending a message
A lot has changed over the last four years. England, who failed to make it to the quarter-finals in the last World Cup are the world's number one ranked team at the moment. They have done something right in the last few years. England must be saying that Sri Lanka is a bye this time around.