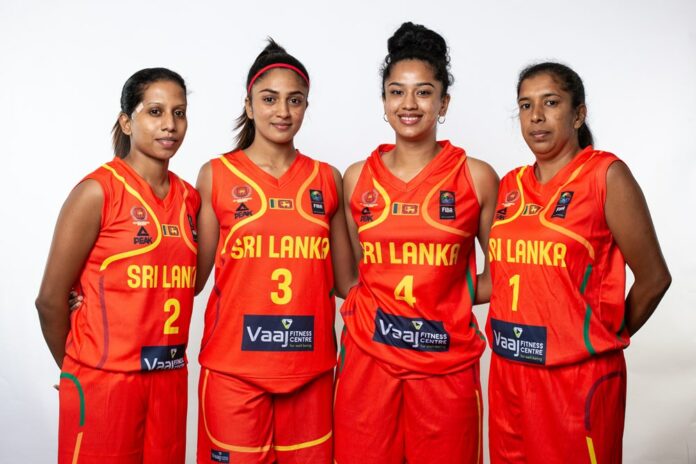 Sri Lanka stormed through to the quarter finals of the FIBA 3X3 Asia Cup 2022 Women's segment with one win and one loss in the 1st round. The quarter final stage will kick off with Sri Lanka playing Asian powerhouse Japan, on the 10th of July 2022 at 10.15 am [Sri Lankan time]. 
Sri Lanka dominated Turkmenistan in their first group stage match, booking their ticket to play the quarter finals. Captain Anjalee Ekanayake played top class Basketball against team Turkmenistan using her 3×3 experience. She provided buckets whenever her team needed and played aggressively in both offense and defense. Lubna Morseth, the talented young cager, played a brilliant supporting role. Sri Lanka won 15-13 in the end.
Sri Lanka played their second group stage match against Chinese Taipei. Sri Lanka started off strong in the first few minutes, but was lacking physical strength to keep up with the Taipei women as they were playing a very fast game. They turned the tables with consecutive shots and took hold of the game by the 5th minute.
The Lankans were unable to close the gaps in their defense. The Taipei players were much more prepared with their quick shots all around the courts. They banked almost all the shots they made whilst Sri Lanka missed some easy buckets. Ekanayake was once again impressive but Taipei was just too strong for Sri Lanka, winning 21-12.