One woman and one man will carry the Table Tennis hopes of Sri Lanka at the Asian Games in Jakarta, Indonesia. The team has been carefully selected and approved by the selection committee of the SLTTA and NOC selectors.
The dynamic duo has plenty of international exposure, having represented Sri Lanka in multiple occasions previously; their very recent appearance for the country being at the Commonwealth Games  a few months ago.
Imesh Udaya Ranasinghe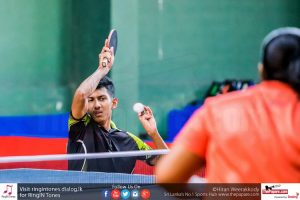 Young Ranasinghe booked his flight to Indonesia as the sole male representative in Table Tennis for the Sri Lankan contingent. 5-Time and current National Champion, he has a Men's world ranking of 377.
In the 2018 Commonwealth Games, Imesh achieved a personal best appearance at the Round 16 in the Doubles and Team events. He was a silver medalist in the team event of the 2016 South Asian Games and won three bronze medals in the Singles, Men's Doubles and Mixed Doubles events.
The 2015 Sportsman of the Year will look at improving his Commonwealth performance at the Asian Games.
Read: Six shuttlers out to conquer Asia
Ishara Madurangi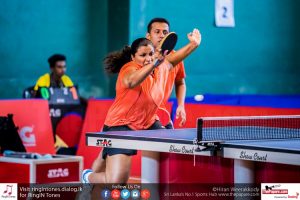 349th in the World Women's standings, Ishara Madurangi is one of the very few returning athletes to the Asian Games. Ishara participated in the Games back in 2010 in Guangzhou, China and reached the 2nd round in both the singles and mixed doubles events.
Madurangi is a 3-time participant in the South Asian Games and has bagged 7 Bronze medals in her ventures over a decade. Madurangi's recent best performance was at the Commonwealth Games where she finished in the round of 16 in the Women's Doubles category.
Sri Lanka's #1 sports is dedicated to bringing you updates on the progress of the Sri Lankan track and field athletes. Visit the Asian Games hub on ThePapare.com – https://www.thepapare.com/asiangames to receive exclusive and in-depth content on Sri Lankan contingent to the Asian Games 2018.