With the Schools' Rugby League coming to an end a fortnight ago, we, at ThePapare.com, bring you the best action of the league captured through our lenses.

1

  "SLICK FINISHES"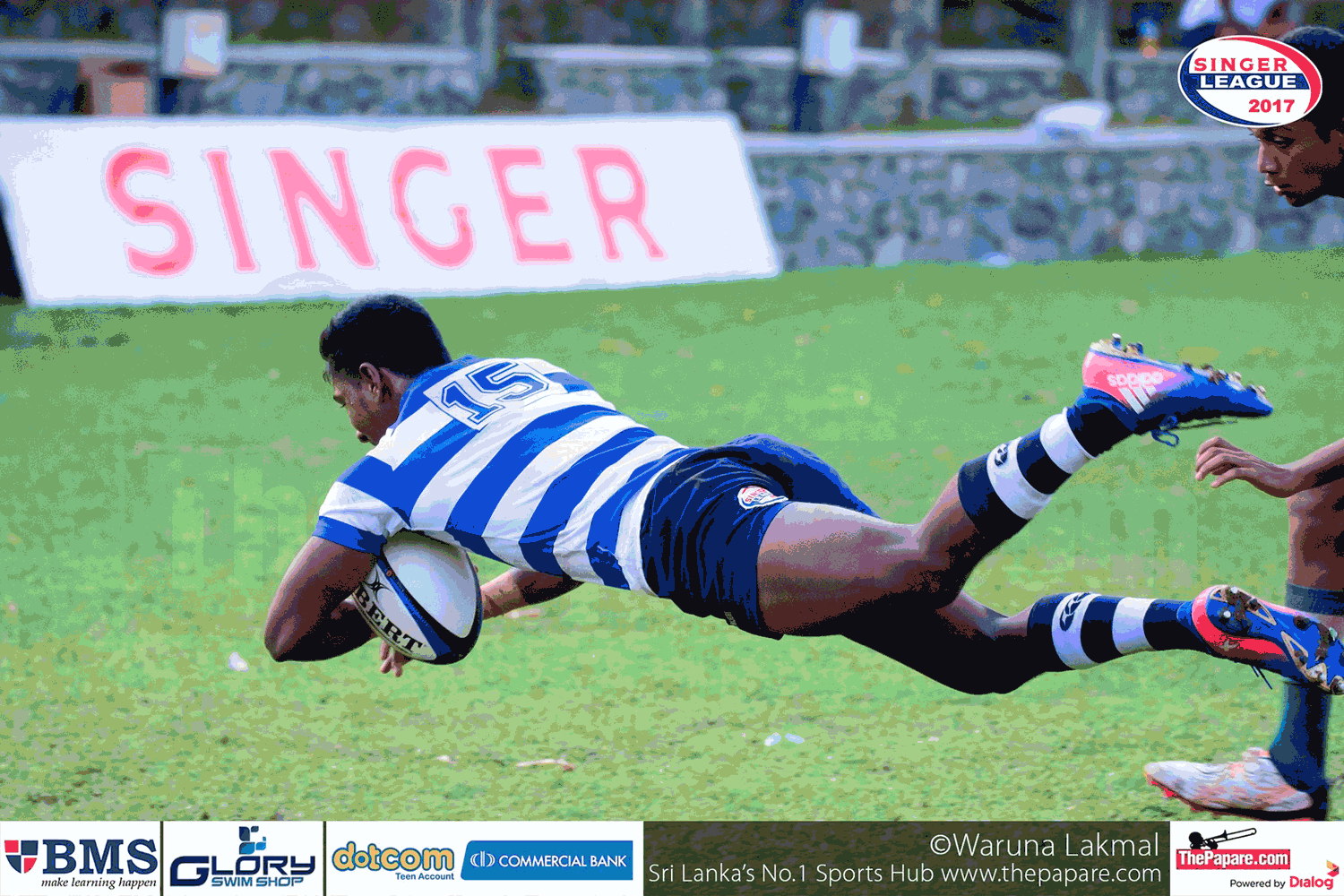 The finishing caught the eye this season. Pictured here are K.D Kavinda and Sachith Silva of St. Joseph's College caught in the act versus Zahira College and S Thomas' College.
---
2

  HERE COMES THE BOOM
Big hits struck fear into the hearts of opponents. The Zahirians were caught in the midst of some heavy gun fire from opponents, St. Peter's and St. Joseph's.
---
3

  "GET OUT THE WAY"
Avantha Lee and Sumudu Rankothge fend their way through the Peter's and Zahira defense, on their way to making some valuable yards for their teams.
---
4

  "GIVING UP IS NEVER AN OPTION"
Rashean Bandaranayake and Avisha Piyankara of Trinity College pumping their legs, carrying their team forward amidst heavy traffic.
---
5

  "SEE YOU LATER"
Thulaib Hassen showing a clean pair of heels, storming through the Thomian defense with ease.
---
6

  "AIRBORNE"
Three of the bomb squad caught in the act, leaping the highest to defuse high bombs from the opposition.
---
7

  DROPPED COLD
Fullback of Science College knocks on a straightforward high ball.
---
8

  TEARS OF JOY
Ovin Askey sharing a moment with his mother following a grueling win against Trinity College.
---
9

  SWEET VICTORY
Royal College celebrate their league championship following a sensational season.
S. Thomas' College retained the Archibald Perera Memorial Trophy against the Peterites while St. Joseph's and St. Peter's College, won the Lady Jayathilake Shield and Deshamanya Denis Perera trophy respectively.