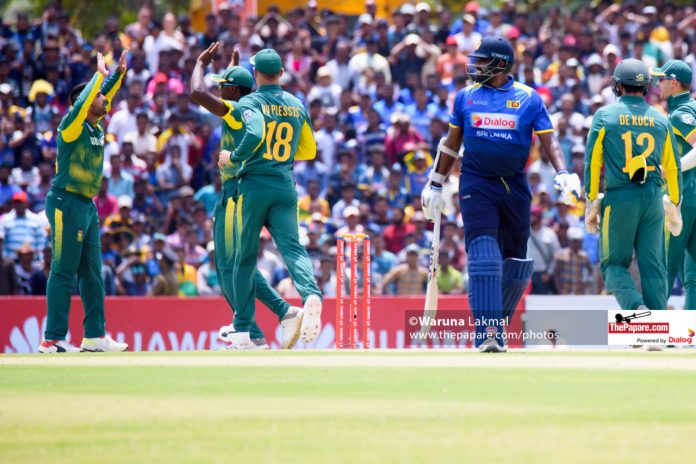 The upcoming South Africa tour of Sri Lanka, scheduled to commence in the first week of June, is most likely to be postponed due to the global pandemic, COVID-19 coronavirus. 
With the virus spreading across the globe, most of the major sporting events have already been cancelled or postponed. As per the Future Tours Program (FTP), Sri Lanka is set to the host the Proteas for three ODIs and three T20Is. 
Sri Lanka National Cricketers offer more support to tackle COVID-19
Last month, England's two-match Test series in Sri Lanka was also postponed due to the coronavirus threat. Currently in Sri Lanka there is an island-wide curfew and the main airport has also been shut. 
Cricket tours that ended abruptly
"South Africa wouldn't want to come if we don't give them enough time to train. If South Africa is to come in June then things should ease off by April 15 or end of April. They need at least about a month to prepare. The way things stand it is very unlikely it will happen," Sri Lanka Cricket CEO Ashley De Silva told Daily News.  
South Africa ended their tour of India midway through the series last month due to the same threat and all their players have been in self isolation since returning from India mid-March. Similarly to Sri Lanka and other countries, South Africa is almost a week into a 21-day nation-wide lockdown. 
Photos : Sri Lanka v South Africa 2019
"We need plus-minus six weeks to have our players fully ready for tours. Financially, with stuff like holding flights, around that six-week mark is the time away from the tour when decisions need to be made," South Africa's acting director of cricket, Graeme Smith said.
If the things do not improve globally and regionally, the other upcoming inbound tours for Sri Lanka such as India and Bangladesh may also be postponed. The fate of the Asia Cup in Dubai and ICC T20 World Cup in Australia is also undecided yet. 
With plenty of question marks hanging over the cricketing activities globally, Sri Lanka Cricket (SLC) will suffer a huge financial loss if these three key tours – South Africa, India and Bangladesh gets cancelled this year. 
There is a possibility that these tours can be rescheduled for next year but teams like India have a tight schedule therefore it'll be hard again to find a window to play some of these series'.