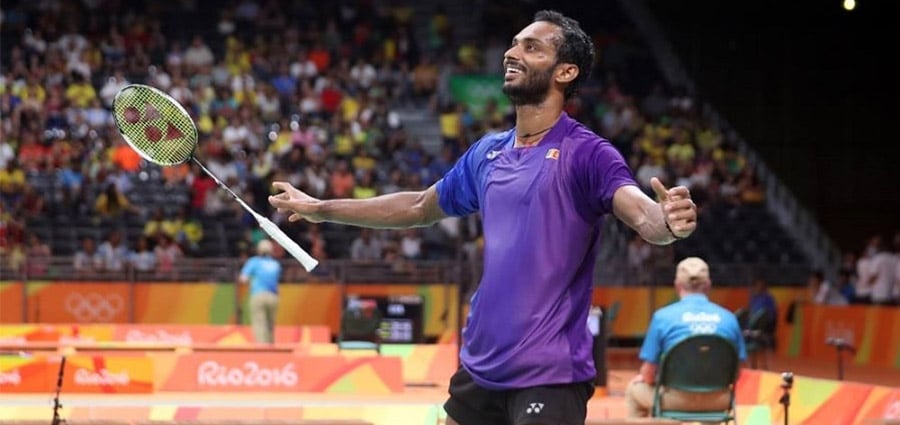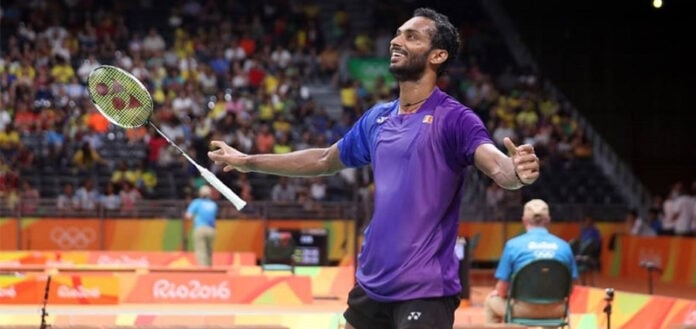 Sri Lanka's most accomplished shuttle star, Niluka Karunaratne, has officially announced his retirement from international competitive badminton representing Sri Lanka.
Karunaratne made this announcement today (1st October) while representing Sri Lanka at a forum held at the International Olympic Committee headquarters in Switzerland.
Karunaratne represented Sri Lanka at the Olympics in 2012, 2016 and 2020. He was also a 17-time national champion and won 34 international medals.
The highlight of his career was leading the Sri Lankan contingent at the 2012 Olympics, becoming the first badminton player to do so. In this global showpiece event, Karunaratne beat then Japan's No. 1 and World No. 8. Badminton player to qualify for the top 16 round.
He managed to achieve his highest singles ranking of 34 in the year 2013 and also holds a unique record of having won five gold medals in all five continents.
Karunaratne's selfless desire to hand over the baton to the next generation of Sri Lankans made his decision to retire from the sport.
"I have been contemplating this for some time. There are lot of young athletes coming up. Even though I am eager and have the passion to continue, it's my responsibility and time to hand over to the next generation and following generations to prepare. If we can do that now, we can have better players than me in upcoming years," Karunaratne said.
After retiring from the game, Karunaratne expects to begin a new journey aiming to develop the next generation of athletes on the island.
"I will be very much involved in the development of badminton and also all sports in Sri Lanka. Having worked hard before as an athlete myself to represent my country, I'm motivated and eager to serve my country in a different way to develop the next generation of athletes to represent the country to compete internationally, give them exposure and bring glory to Sri Lanka. That is my utmost aim and ambition," Karunaratne said.