A revised format. Renewed hope. Only Hong Kong stood between Sri Lanka and a place at the Junior World Cup (albeit in the second division).
Only once has a Sri Lanka team made it to a world championship, and that was sixteen years ago. Jivan Goonetilleke's team of 2001, earned their passage to the World Cup held in Chile that year, by way of emerging 3rd overall at the Junior Asiad.
Incidentally, they beat Hong Kong in their first game, before going down to South Korea and Japan, but not before giving both Asian superpowers some anxious moments. However, 3rd spot was assured when the team came back strongly to beat the fancied Chinese Taipei in their last game to create their own piece of history.
Back in the day, beating Hong Kong was very much within the realms of reality. I have very vivid memories of the of the team in 2000/1, as well as the build up to those tournaments, as I myself was a member of both pools (Asiad and World Cup).
As it transpired I didn't end up playing in either tournament, for reasons of which are an all too familiar tune, and best left in the past. But I went on camp with the squad, and I trained with the squad right up until virtually game day. So, I do have a firsthand account of how things were in the day.
The class of 2000 consisted of a very experienced bunch of players. Quite a few – Jivan, Kalu (Harin Kaluarachchi), Dev Wijewardena, Roshan Pieris, had already toured the previous year, and to my memory there were as many as six players who were captaining their respective school teams that year.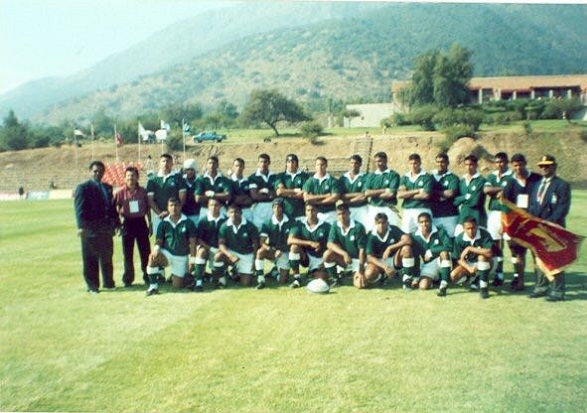 However, the facilities and the nutrition afforded to the players at the time were primitive at best. I distinctly remember two camps. First was where we bunked at the Sugathadasa Sports Hotel (next to the stadium).
Not so sure what the point of that exercise was, except for the fact that it was close to the grounds. Then in preparation to the World Cup, we were then packed off for a week at the Radellla club.
Acclimatization to playing at high altitude was the reasoning provided. Hardly compares to the freezing climate in Chile. And it didn't help when you're housed in appalling conditions where even basic sanitation is an issue.
I distinctly remember one day when there was no water at all, and each was left to his own to walk across to neighboring towns and bungalows to relieve themselves. But then, as a team we just bit the bullet and carried on.
We didn't have much, but we had belief, and we had spirit. The team was blessed with a heavy set of forwards, and very steady backline. Back in the day, at age-group level, we were very much on par, or I would even dare say slightly ahead of Hong Kong.
And that is despite them being largely made up of expats (as it is today). Playing the Asiad in our own backyard that year, there was no way we were going to let this opportunity go a begging.
The Asiad was played after the 2000 school season, while the World Cup took place just before the beginning of the next. Coming out of the schools' environment, the team had to get accustomed to a different coaching style and philosophy within a very short time.
Not ideal, but there was no other way around it. But compared to how things happen today with our national teams, we had a lot more time to gel together than the current crop is afforded. Still the players took on the responsibility. It was an opportunity of a lifetime.
If you turn back the clock to sixteen years ago, at schoolboy level, Sri Lanka was at a very competitive level. We belonged in the top rung of the Asian sector.
The fact that we qualified for the showpiece event in Chile was a fare reflection of the quality we had within our school circuit. Despite the ensuing travel weariness resulting from a ridiculously arduous flight schedule (also having to contend with missing luggage) the boys performed well against physically far superior teams.
They even notched up a win against Belgium, and came agonizingly close to beating the Czech Republic before going down by one point.
History had been made. And everyone truly believed that Sri Lankan rugby had broken new ground, with better things to come.
Schoolboy rugby in Sri Lanka has evolved considerably since the turn of the millennium. You see some fantastic rugby being dished out. But sadly, we are just not able to replicate the same quality when it comes to our national sides.
Putting on the national jersey somehow doesn't seem a priority or much of a privilege anymore. In other countries, national sides go up a level in performance, while Sri Lankan teams go the opposite way.
I see that the home union has taken steps to make the coaching set-up more professional, with full-time coaches that have no club or school allegiances.
In the long term this may pay off. But to do so, we have to ensure we have the best people doing the job, and more importantly, that they are afforded every opportunity to learn from renown international coaches on a regular basis.
I was hugely impressed by the Hong Kong coaching set up. Yes, they do have a lot more funds and resources at their disposal. But it's important we take on board what's happening around us.
On the playing front, it's alarming to see that even our junior players are torn between the 'çlub or country' dilemma. This is where the union must step in. The international tournament windows are pre-planned. If a player is selected he must be released – it's as simple as that.
How do you build a side when cannot even get your best players and provide adequate time for them to train and bond together?
I was also most annoyed at the small mindedness of the authorities to play the game in the heat at 3 pm. This is one of the oldest tricks in the SLRFU book in terms of gaining an advantage against touring teams.
News flash – in the modern game, this will not work anymore. Teams will come prepared. As it turned out, I felt that our boys struggled more with fatigue than the visitors.
When you host a game of such significance, you want to get as many supporters into the ground. Make it attractive to the rugby public – a night game, with some fanfare, a carnival atmosphere that the whole family can enjoy. Would have been a much better way to go. Its imprudent to believe that anyone not affiliated to the players themselves will give up a Sunday afternoon snooze to watch a grapple in a dust bowl. As it turned out, it was not much of a grapple either. This is just simply poor management by the authorities.
To the game itself – I can't say I was too surprised with the outcome. But I was a bit disappointed to see how easily our boys were overrun.
Some aspects were rather strange. Over the years, we've had some incredibly talented rugby players. Where we have traditionally struggled against foreign teams has been in the set piece – scrums and lineouts. But last Sunday, we were actually much better than Hong Kong in these areas.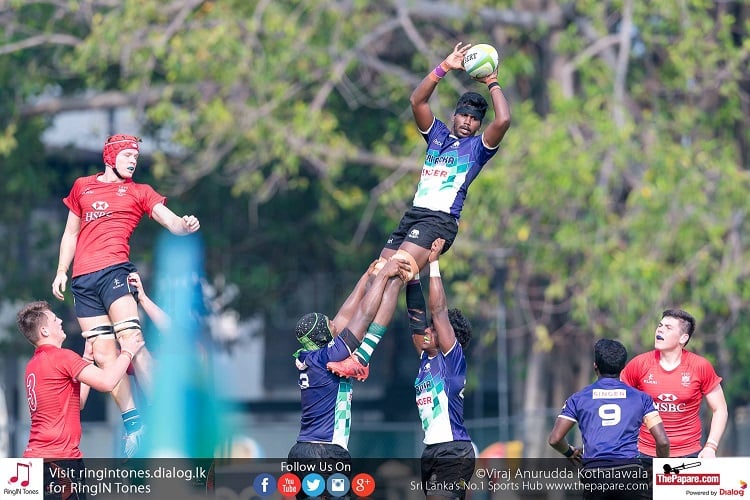 But sadly, we just could not convert this dominance into territory or points. When our Asian visitors got the first points on the board with that sweeping backline move, it was apparent that it was going to be a long afternoon for the hosts.
The consummate ease with which they brushed aside some hopeless defending showed the huge gulf that existed between the conditioning of the two sides.
Hong Kong had brought down a well drilled machine. Unfortunately, the reality is that Sri Lanka were fielding a talented but ill-prepared, pieced-together set of individuals. There was always going to be only one outcome.
Hong Kong ran in seven tries against one scored by the Lankans. Marcus Ramage proved key tormentor again with a hat-trick, with his twin brother Gregor also impressing along with Number Eight Max Denmark.
Fly Half Paul Altire also had a great game with ball in hand, but only managed to convert one of the tries scored. Had he found his radar, the scoreboard would have been a much grim sight for the local support.
The return leg takes place this weekend, with Sri Lanka said to be without many of its key players due to injuries suffered in the game. Amongst those unavailable is talismanic leader Naveen Henakankaanamge.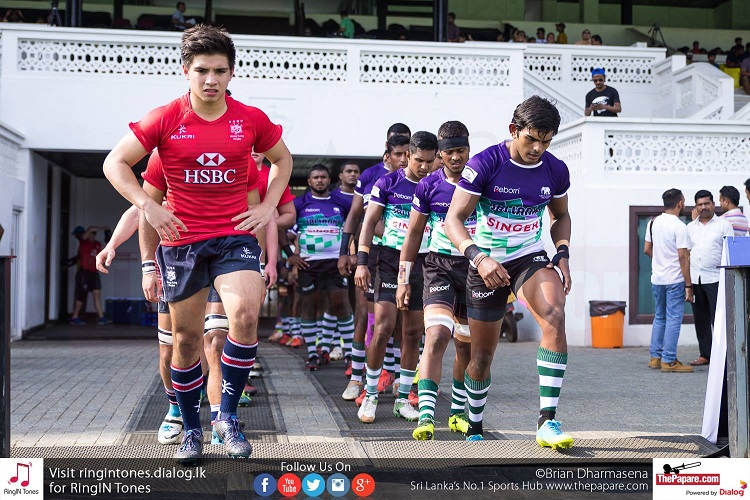 It would be farfetched to even comprehend the possibility of Sri Lanka overturning the result away from home. I would simply settle for a good performance. Our boys need it. Our rugby needs it.
For now, its sixteen years and counting. Unfortunately, it appears that the rugby playing nations around us have stepped on the gas, and will shortly be well and truly out of sight.