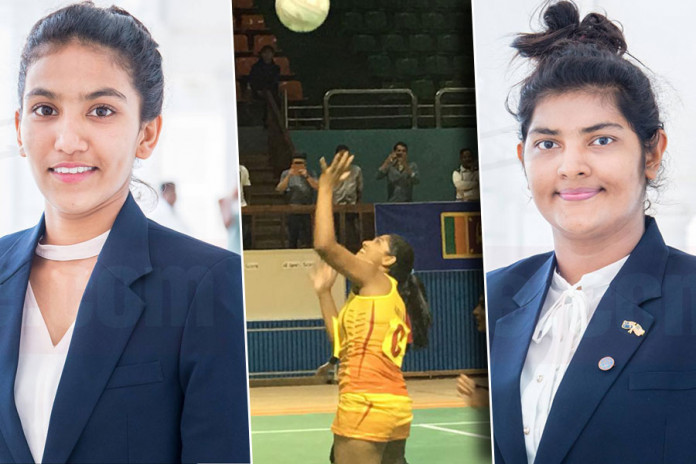 Sri Lanka registered another massive 86-14 win against Maldives in their group A match in the 10th Asian Youth Netball Championship in Jeonju, South Korea.
Sri Lanka shrugged off their shock opening day defeat against Thailand to secure a dominant 93-6 win against Pakistan in the 10th Asian Youth Netball Championship…
In their earlier game Sri Lanka recovered from the shock loss to Thailand to defeat Pakistan 93-6.
Sri Lanka took control of the game from the first quarter racing into a 22-5 lead. They would go onto extend the lead further and go into half time 43-8.
The 3rd and 4th quarters were very much the same with Sri Lanka out scoring Maldives 23-4 & 20-2 respectively.
For Sri Lanka Kaveena Rajapaksha led the scoring with 60 points. The Hillwood College Kandy goal shooter had 91% accuracy with her 60 points coming from 66 attempts. Rashmi Diwyanjali of Presbyterian Girls' School scored 26 points from her 29 attempts.
Sri Lanka will face Hong Kong tomorrow (10th May) in a must win match to secure a place in the semi-finals.
| | | | | | | | |
| --- | --- | --- | --- | --- | --- | --- | --- |
| Group A | P | W | L | GF | GA | Goals % | Points |
| Hong Kong | 3 | 3 | 0 | 187 | 51 | 367% | 6 |
| Sri Lanka | 3 | 2 | 1 | 227 | 73 | 311% | 4 |
| Thailand | 3 | 2 | 1 | 148 | 127 | 117% | 4 |
| Maldives | 4 | 1 | 3 | 105 | 214 | 49% | 2 |
| Pakistan | 3 | 0 | 3 | 15 | 217 | 7% | 0 |
| | | | | | | | |
| --- | --- | --- | --- | --- | --- | --- | --- |
| Group B | P | W | L | GF | GA | Goals % | Points |
| Malaysia | 3 | 3 | 0 | 215 | 99 | 217% | 6 |
| Singapore | 3 | 2 | 1 | 158 | 59 | 268% | 4 |
| India | 4 | 2 | 2 | 142 | 146 | 97% | 2 |
| Chinese Taipei | 3 | 1 | 2 | 128 | 148 | 86% | 2 |
| South Korea | 3 | 0 | 3 | 48 | 239 | 20% | 0 |
Results
Day 4
South Korea 20 – 67 India
Hong Kong 51 – 35
Malaysia 71 – 29
Day 3
Chinese Taipei 35 – 55 India
Singapore 50 – 53 Malaysia
Maldives 14 – 61 Hong Kong