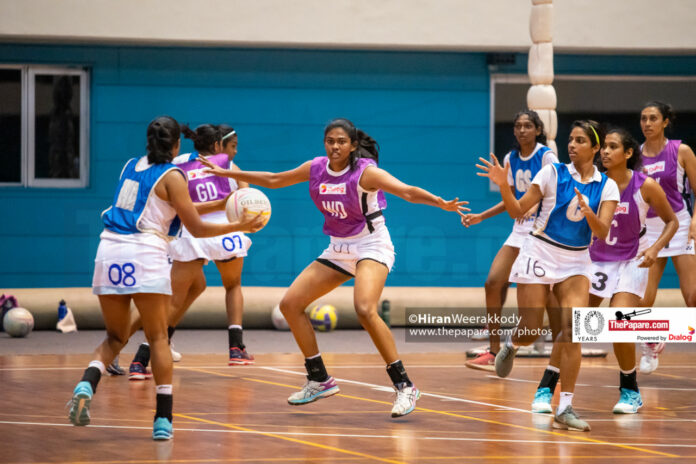 The Netball Federation of Sri Lanka (NFSL) conducted an intial selection process at the Sugathadasa Indoor Stadium to divide players into three pools. 
There were around 70 players who participated in this selection camp. The 70 were selected after having training camps from the beginning of the year at different locations including Colombo, Kalutara and Kurunegala.
The selection committee comprised of Yasa Ramachandra (Chairman), Padma Baddewela, Deepthi Rupasinghe and Vajira Pushpakumari.
"Initially we started practices on 10th August with around 50 players. We practiced continuously for around 2 months and had to stop again because of the outbreak. But we did some training, lectures on rules online. We again started on 7th January following Ministry approval," Head Coach Somitha De Alwis added exclusively to ThePapare.com.
"We had around 70 players today for selections; seniors & juniors. Few have been excused. Tharjini is not here because she is in Jaffna. 
Asian winners are anyway in the squad but we are focusing on the youngsters. There are about 40 who are U25 and around 20 from U16 & U19. We will be selecting a pool of 40 focusing on the future. Victoria Lakshmi (President NFSL) wants to have an A Pool, so the next set of players will get into that and the rest will be put into a Development Pool. All these 70 will be divided into these three pools," she further added.
Photos: Initial Netball Selection Camp 2021
Sri Lanka Netball is hopefull of having local tournaments towards the latter part of the year but will be preparing for some international tournaments in the next few months.
"We had an idea of bringing down foreign players to Sri Lanka and having a tournament. That idea is still there. We have invited a few foreign players as well but with the current situation it is difficult. 
Asian Indoor Championship which was scheduled to be played in May is cancelled. Singapore will have a friendly series in June or July. We are in discussion to have the Asian Youth Netball Championship in Korea somewehre in August. Fiji will host the Netball World Youth Cup during the 1st week of December while we will participate in the Nations Cup hosted by Singapore on 10th December," Victoria Lakshmi mentioned exclusively to ThePapare.com about Sri Lanka's commitments this year. 
Apart from the National and Youth teams the NFSL are also conducting Umpires and Coaches certificate programs.
"We had our written test for umpire grading last year and of those who passed the written test in A & B grades we had our practical test today. We have also concluded our Advanced Certificate Program for the coaches," Lakshmi added.
>> For more Netball News Click Here <<