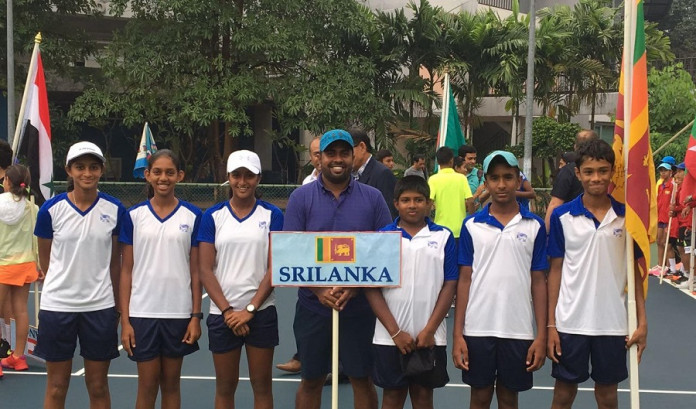 In a prospect of player development and enhancement of skills, a six-member Sri Lankan team took wing to Thailand for the ITF Under 14 Development Championship that is scheduled to be played from the 8th to the 21st of January 2017.
Sri Lanka's up and coming players in the junior under 14 age caegory took the flight to Thailand to compete head to head with 15 other nations that include the likes of Bangladesh, DPR Korea, Myanmar and Pakistan.
The Sri Lanka team was picked on the basis of their performances in the local circuit in the past season in junior nationals and other 'A' grade tournaments affiliated under the Sri Lanka Tennis Association.
The team consist of Anjalika Kurera, Oshini Herath, Neyara Weerawansa, Pesanjith Kannangara, Chathurya Nilaweera and Nelaka Dissanayake.
The team is coached by Pahirathan Tharmakularaja.
Stiff competition can be expected in the division with the heavyweights such as Pakistan, Singapore and Malaysia heading in as frontrunners but the juniors are expected to be able to progress forward in their respective singles and doubles draws.