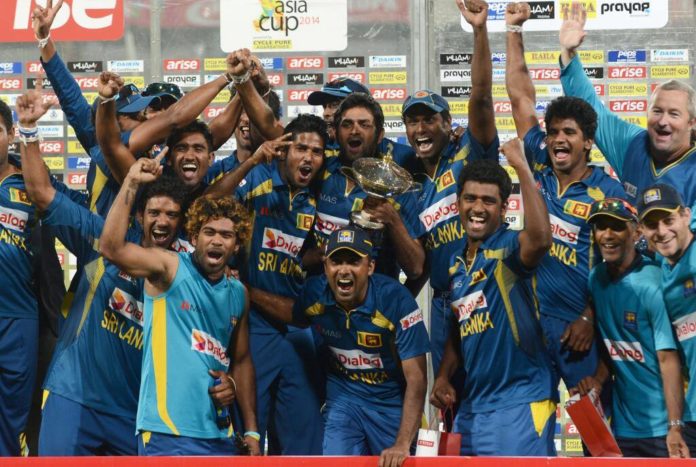 Sri Lanka has emerged as the top contender to host the Asia Cup 2020. Sri Lanka Cricket President Shammi Silva has reportedly revealed to 'Ceylon Today' that they have received confirmation from the Asia Cricket Council (ACC) to host the T20 tournament.
The Executive Board of the Asian Cricket Council (ACC) met via a video conference on Monday (08), where the Board emphasized the importance of holding the Asia Cup 2020. In light of the impact and consequences of the COVID-19 pandemic, possible venue options for the Asia Cup 2020 were discussed and it was decided to take the final decision in due course. 
Read – Bangladesh's tour of Sri Lanka in doubt as senior players express reservations
Initially, Pakistan and United Arab Emirates (UAE) were booked as hosts, but the situation has not yet settled in these nations, due to which it will not be so conducive to go ahead with this decision. The situation in Sri Lanka, however, has drastically improved in the last few weeks.
Read More – Chamari Atapattu awarded special contract
"We had a discussion with the Pakistan Cricket Board (PCB) and they have already agreed to our hosting this edition due to the current world situation," Shammi Silva was quoted by 'Ceylon Today'. "We had an online ACC meeting and they basically gave us the green light to host the tournament," he had added.
Read Also – Interim regulation changes approved
The 2020 Asia Cup will be T20 tournament and will be competed among 6 teams including 5 full members teams, India, Pakistan, Sri Lanka, Bangladesh, Afghanistan along with an associate member who will be selected via a Qualifier tournament which is scheduled to be held in Malaysia.