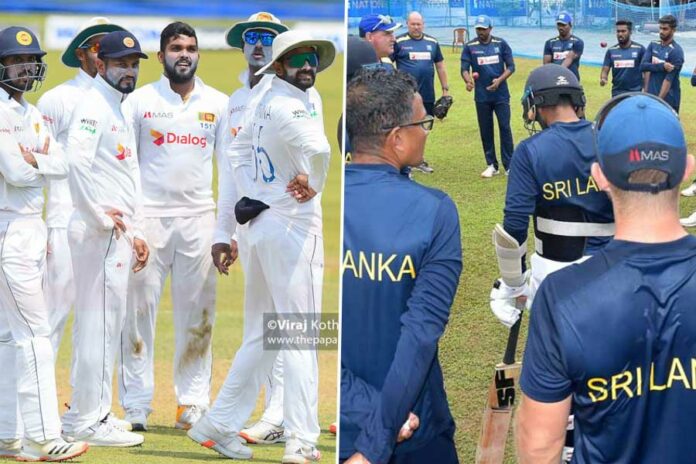 Sri Lanka Cricket has sunk down the ICC Rankings in all three formats according to the latest update to the ratings. 
Following the annual updates to the ranking tables, Sri Lanka has dropped down a position in both Tests and ODIs. 
Sri Lanka is now ranked 8th in Tests with 78 rating points as they lost 5 points in the latest points update. 
In the ODIs, the Islanders lost 1 point following the update and fell one position to 9th, swapping places with the West Indies. Sri Lanka now has 79 rating points in ODIs.
In T20Is too, Sri Lanka was placed 8th as of the update on 3rd of May 2021, with 227 rating points. 
India, New Zealand and England continue to rule the top positions of the tables owing to the quality of performances they have put up on the international stage.
India is leading the Test table with 121 rating points with New Zealand falling 1 point short while England sits at the third position.
In ODIs, New Zealand reigns the podium with 121 points while in the shortest format of the game it is the English with 277 points. 
https://www.icc-cricket.com/rankings/mens/team-rankings/test