The Sri Lanka Wheelchair Tennis Team tore up Italy with a historic 6th place finish at the BNP Paribas World Team Cup, held in Sardinia from 27th September – 3rd October.
The Sri Lanka team comprised of recent Paralympian Suresh Ranjan, who returned from Tokyo, Japan along with long term Doubles partner R. Ranaweera and Singles champ Gamini Dissanayake.
Team Sri Lanka left the island in mid-September and spent a few days in quarantine in compliance with the safety precautions taken by the ITF and the host nation. The draw started off with 4 groups playing round-robins, with the final 16 advancing to play in a knock-out format for placings.
Sri Lanka started the tournament in the 4th group with Brazil, France and Belgium.
In their first tie, Sri Lanka faced off against the French and suffered a 3 – 0 loss to the giants, who eventually finished third after defeating Argentina in the 3rd – 4th play-off.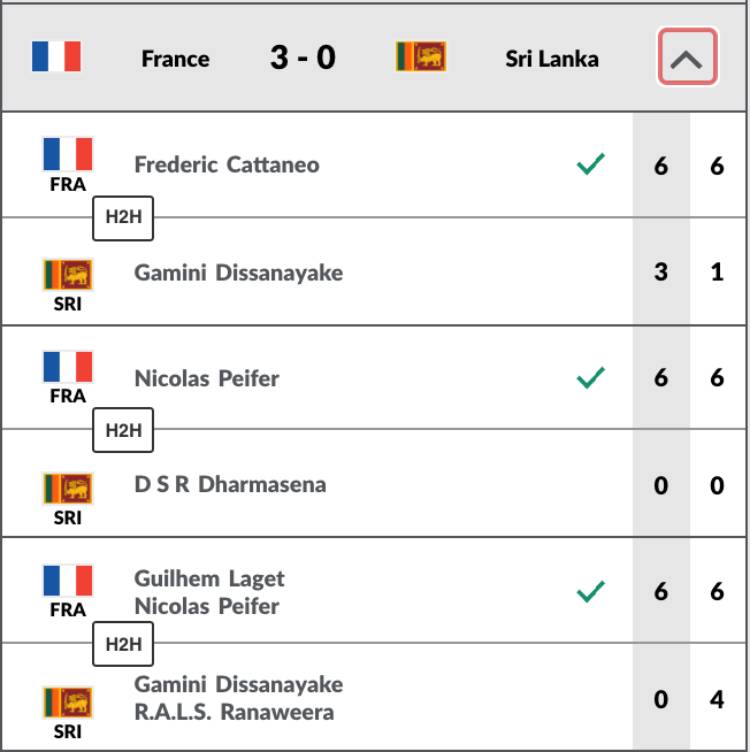 Sri Lanka vs France – Final Scorecard
It was do or die after this, and the Lions needed both wins against Brazil and Belgium to progress to the knockouts, which is exactly what they were able to do.
Sri Lanka defeated Brazil 3 – 0 next, with Gamini and Suresh taking the two Singles and Ranaweera joining the former for a blazing Doubles.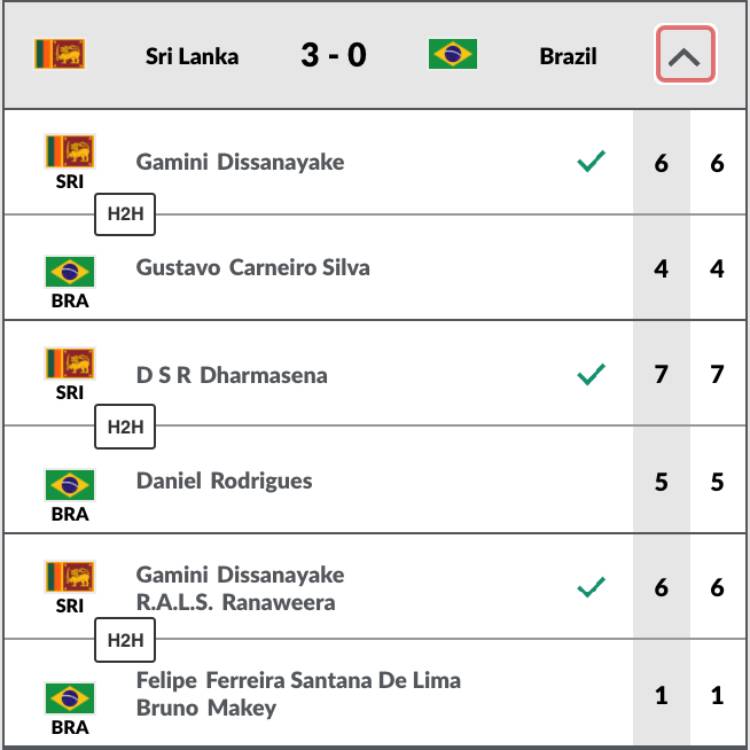 Sri Lanka vs Brazil– Final Scorecard
While being one win away from entering the top 16, Sri Lanka faced off against Belgium for a tough fight. While Dissanayake ran through his Singles quickly, Ranjan's Singles slipped away in an unfortunate 3-setter, but was cleared in the other Singles.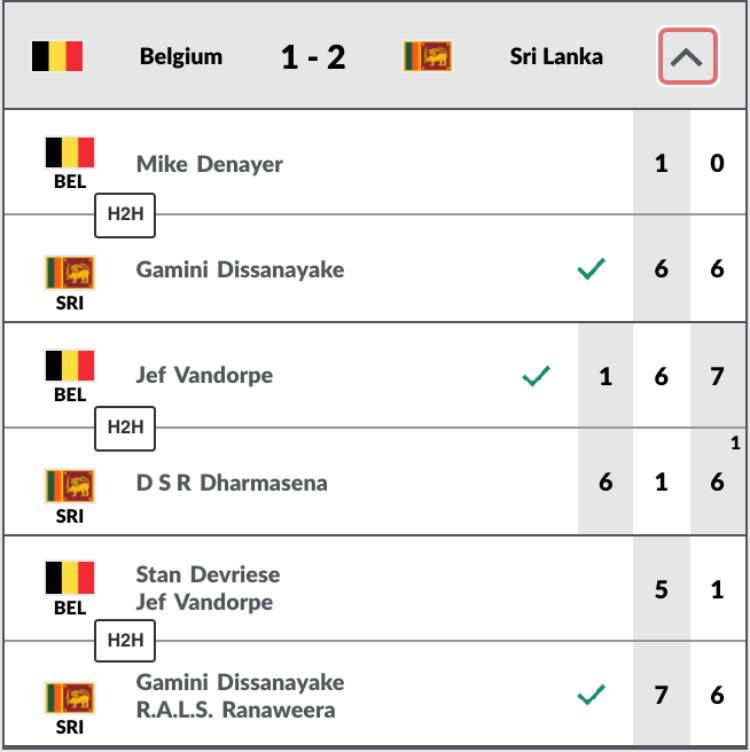 Sri Lanka vs Belgium – Final Scorecard
With this, the Lions moved on to the top 16 of the draw and played in the 5th – 8th spots, facing off against Poland first, which they dominated 2 – 0.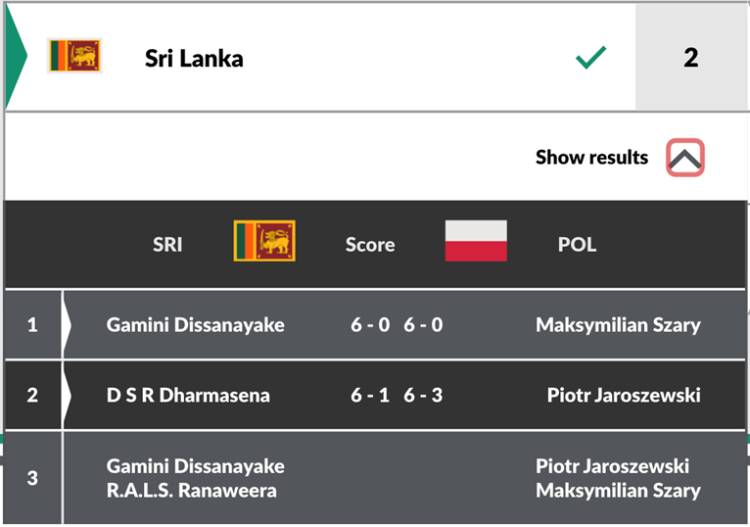 Sri Lanka vs Poland – Final Scorecard
Sri Lanka was looking at a tough opponent, Japan, for the 5th spot. Unfortunately, Sri Lanka just couldn't jump over their final hurdle and lost to Japan 2 – 0, yet still settled for a historic run at the World Team Cup!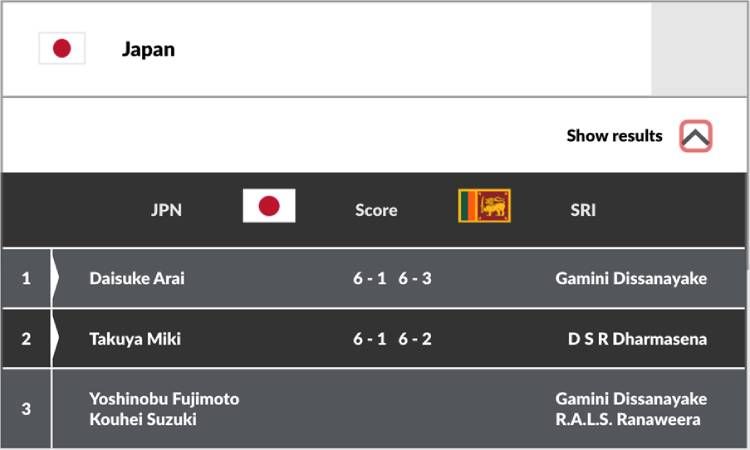 Sri Lanka vs Japan – Final Scorecard
>>Click here for more Tennis News<<