A chase of 400+ beckoned if England batted first. Headingly provided the perfect pitch for it, or so we thought. No more grassy, green tinged stuff – this was flat, a road they said. Sri Lanka's skipper Dimuth Karunaratne had said the team had to restrict England to under 300 if they were to win – they were left with a much bigger challenge than that – they had to restrict England to less than 232.
To put this into perspective – England has crossed the 300 mark in 4 of their 5 games in the World Cup so far (the only time they didn't was when they were chasing 212 against West Indies), so 232, a walk in the park. But things didn't quite go according to plan – here's how England's potential 'World Cup fate-sealing' game unfolded.
1. 

Boulevard of broken dreams
The Sri Lankan opening pair of Dimuth Karunaratne and Kusal Perera have been the only shining light in Sri Lanka's World Cup campaign, in terms of batting and much was expected from the pair when Karunaratne won the toss and elected to bat on a flat track. A dream of the pair getting off to a flier, Perera racing to 150, Karunaratne batting through the innings, Sri Lanka posting 350…..But, alas, it was the English opening pair of Chris Woakes and Jofra Archer who came out on top!
---
2.

  Avishka Fernando, where have you been?
Remember Avishka Fernando? The guy who Mitchell Starc ripped through on debut? Well, he was back, this time at number three, to the crease in the 1st over of the game. And who was he facing? Jofra Archer, one of the quickest bowlers in the tournament and in ripping form too. 24, runs and some ripping shots later, the question on everyone's lips was 'Avishka Fernando, where have you been?'
---
3.

  One false shot is all it takes
According to Cricviz, out of the 39 balls he faced for his 49, Fernando attacked only 14 deliveries, playing a false shot just once but once was enough!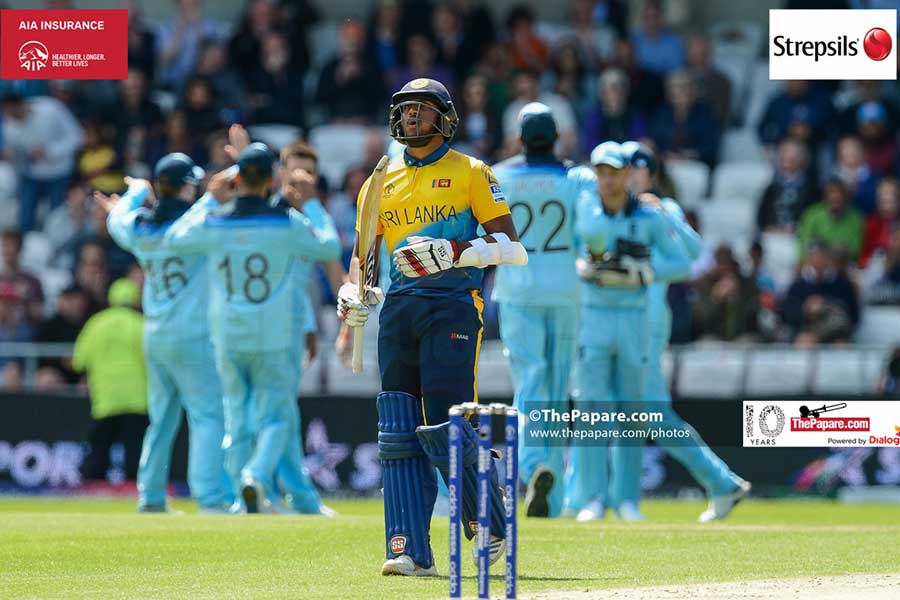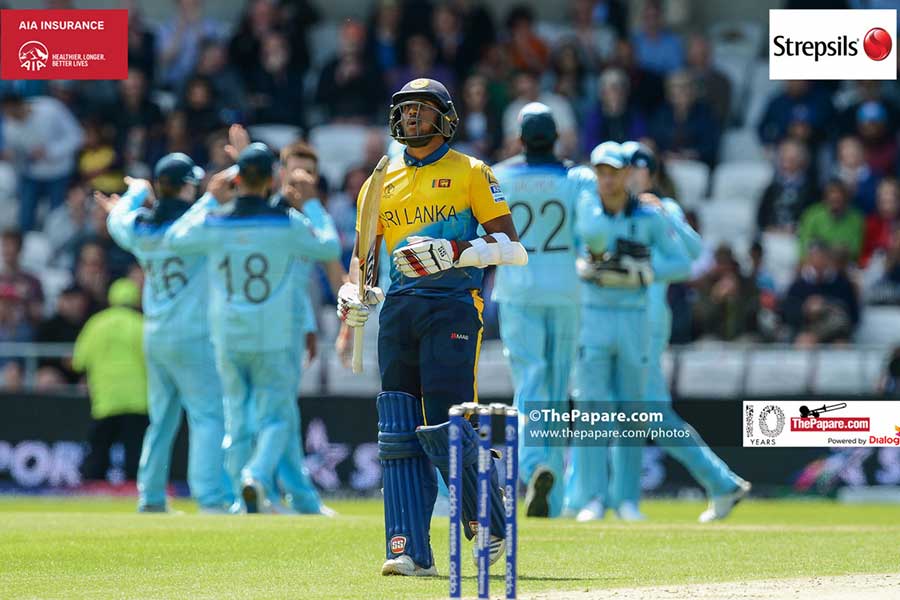 ---
4.

  Look into the future?
Kusal Mendis, it's a name we cannot escape when talking about Sri Lankan cricket. The pundits, past players, coaches, commentators all claim he is the next big thing for Sri Lanka. A man who has the potential to be in the league of Ara, Sanga and Maiyya. But, everybody most certainly does not love Kusal Mendis. With scores of 0, 2, 30 previously in the World Cup, Sri Lanka needed him today, and he delivered.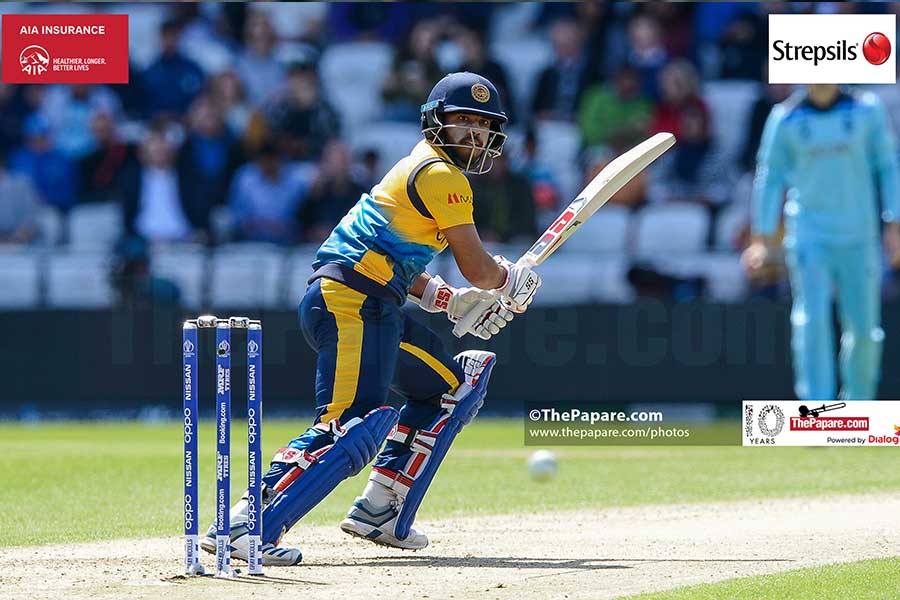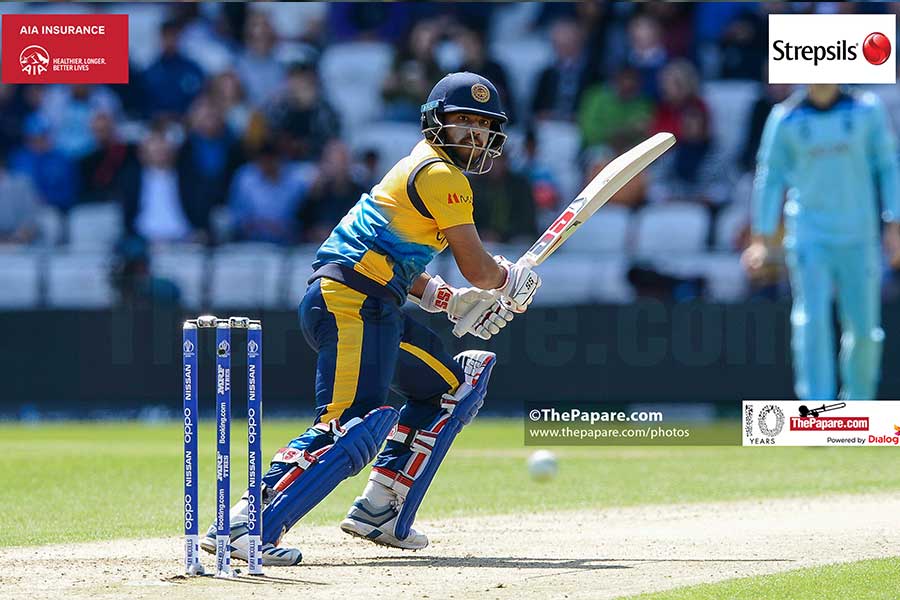 ---
5.

  Will the real Angelo Mathews please stand up?
Angelo Mathews + Headingly, the love story continues! Mathews dabbed, slapped, plodded and labored to 85 off 115 deliveries. It was an innings not worthy of even being mentioned alongside his other great knock at Headingly, which helped Sri Lanka to their 1st Test series win in England, back in 2014, but here we are! He copped a lot of criticism, but his knock set the foundation for an unforgettable World Cup win.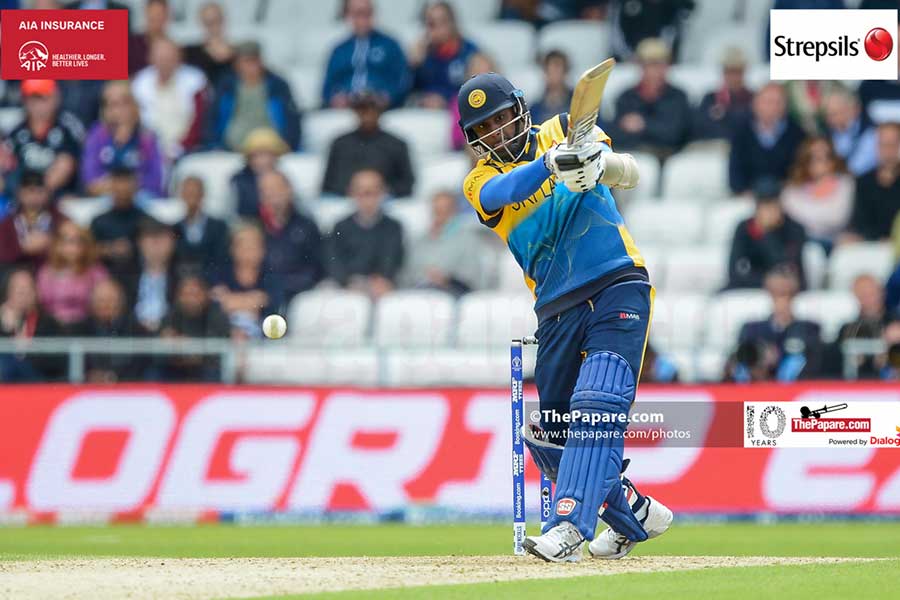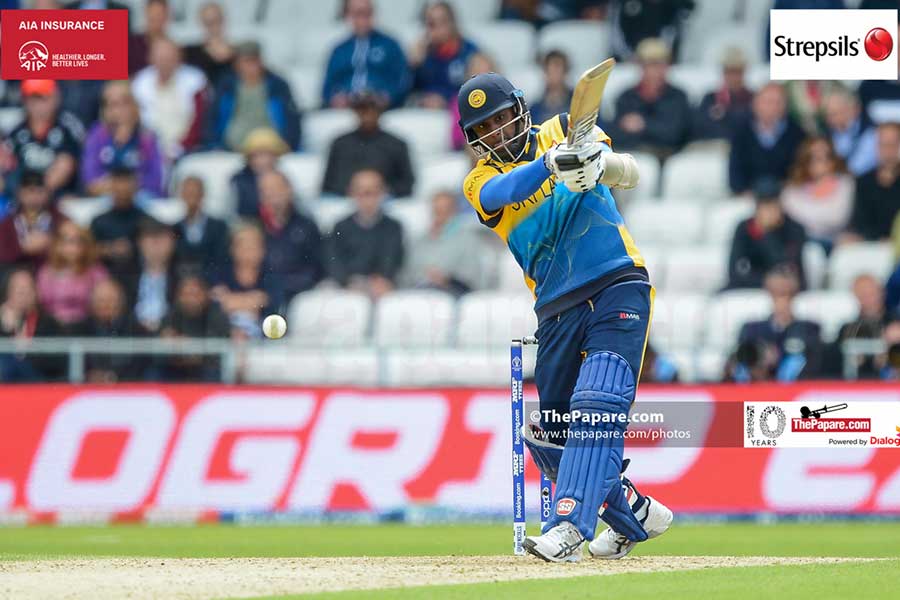 ---
6.

  Blame it on bad luck
Skill, talent, hard work…. all essential in order to be successful in professional sport. But, sometimes, you need a little bit of luck too. And Sri Lanka did not have it with the bat today. Nearly every attempted slog in the latter half of the innings, missed the middle of the bat and every mishit found its way to the fielders. Dhananjaya de Silva, Isuru Udana, Thisara Perera – luckless, as Sri Lanka finished at least a hundred short of what most expected they would need to beat England.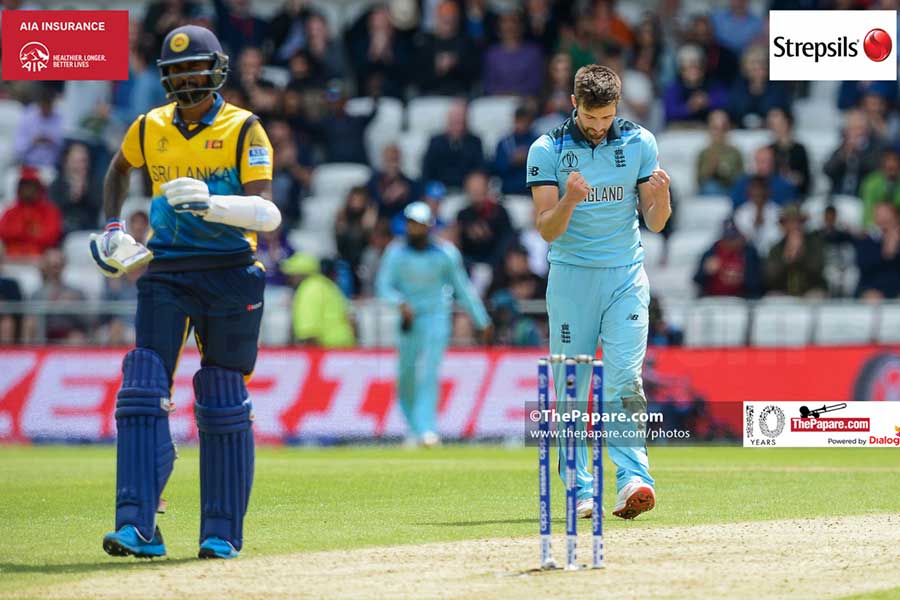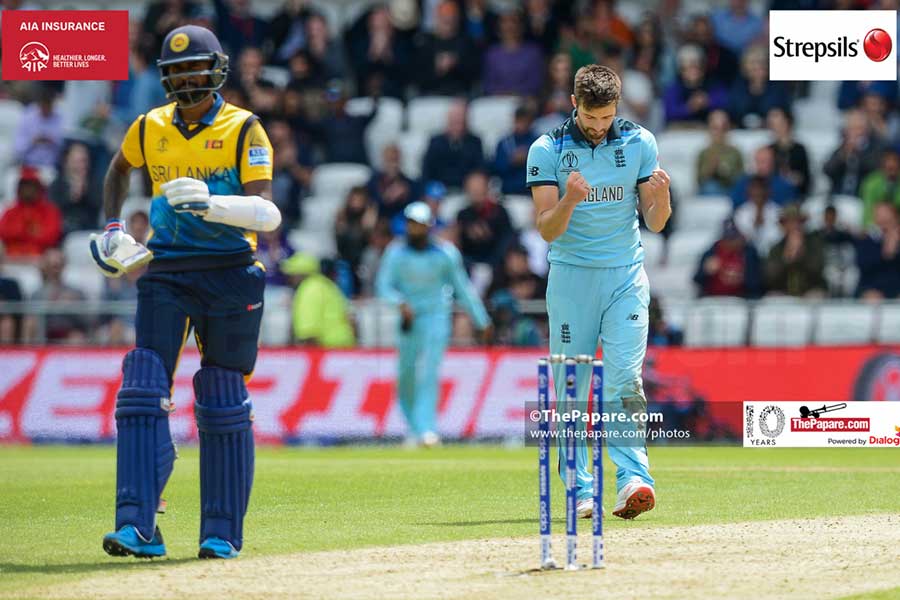 ---
7.

  The king of wishful thinking
Lasith Malinga, he's lost a few yards of pace, he's gained a few pounds of….. But he continues to be Sri Lanka's superstar. Even in the darkest hour, the most dire situations, he keeps the hope alive and did so again as he trapped Jonny Bairstow in front for a golden duck and then had James Vince caught at slip not long after.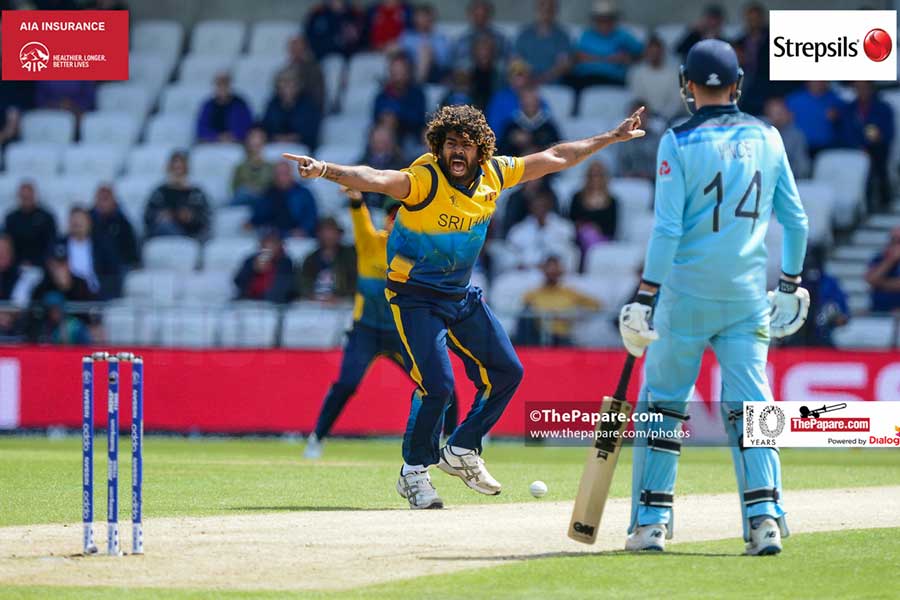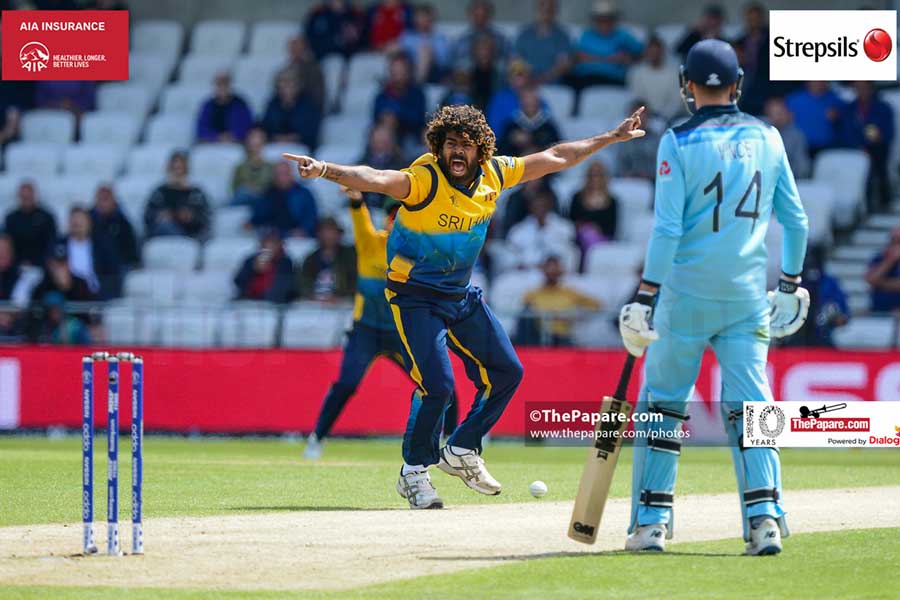 ---
8.

  17 again?
Eoin Morgan went absolutely berserk against Afghanistan in England's last game, but he was far more circumspect in this chase. With him and Joe root at the crease, the hosts would have it easy – he knew that, we knew that, the script was supposed to be written like that. But a low full toss and sharp return catch, saw things beginning to change course.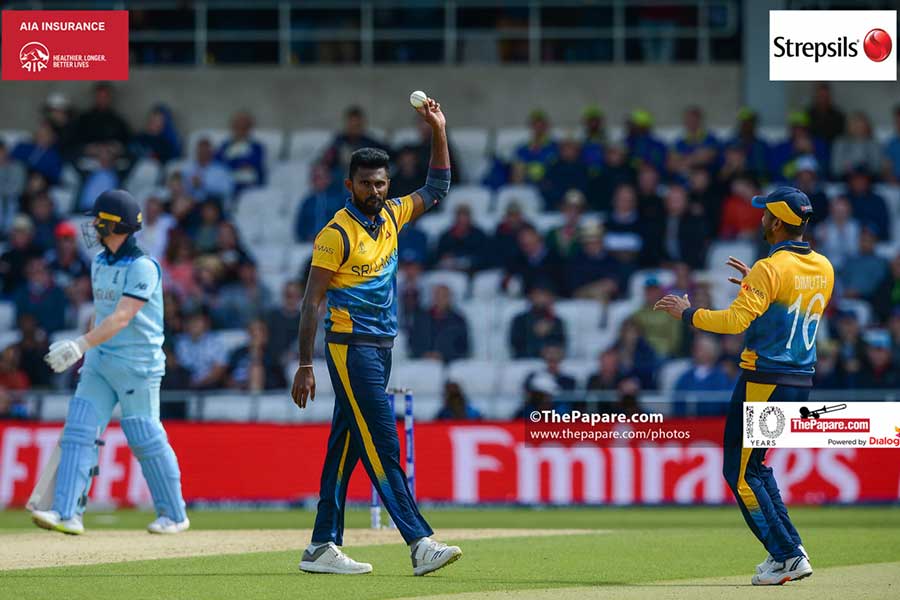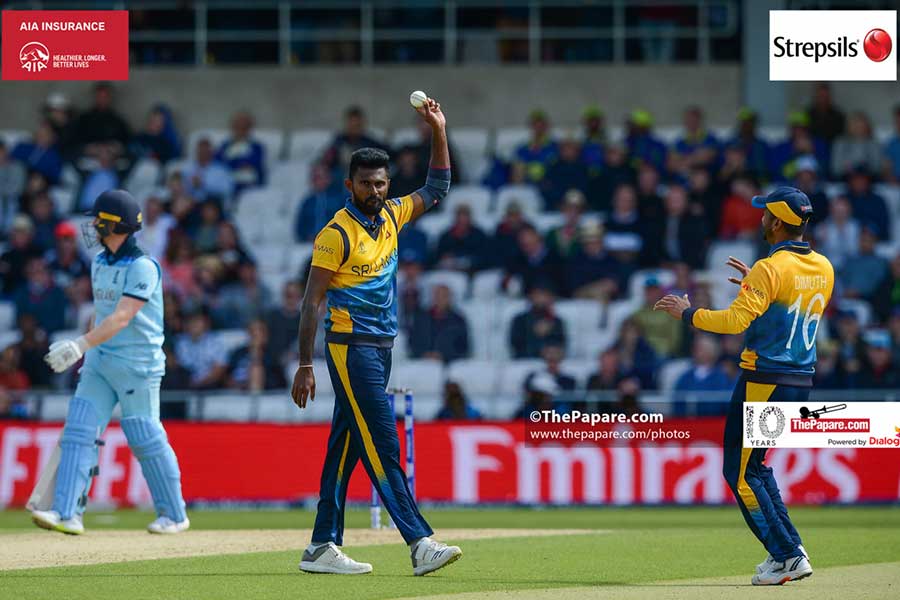 ---
9.

  Malinga take the wheel
He's slower, heavier and weaker than he has ever been, but he's still better than nearly everyone else. What he lacks in pace, he makes up for with skill, what he lacks in strength, he makes up for with street smarts. Lasith Malinga is match winner, that's one thing that has never changed. England were crusing, when he took charge to send both Joe Root and Jos Buttler back to the pavilion.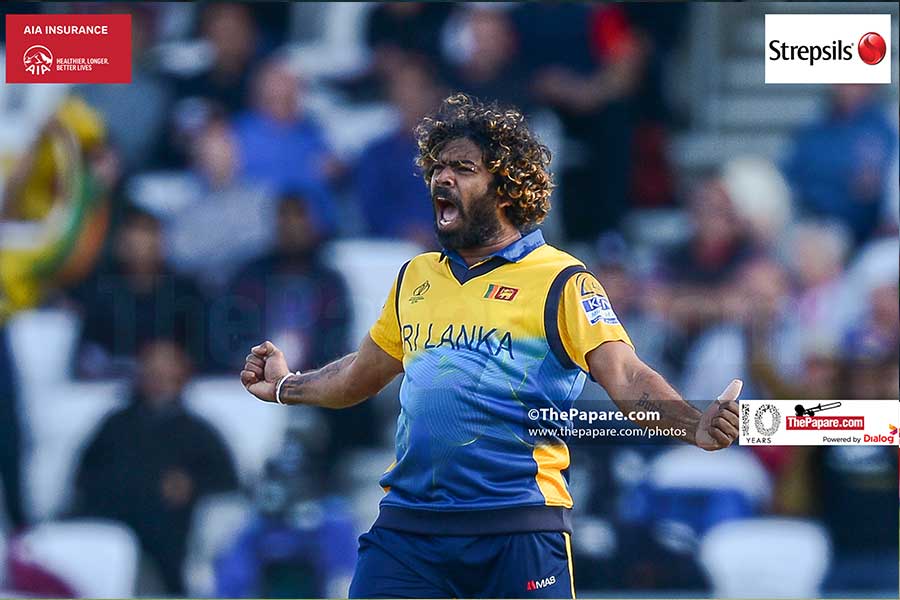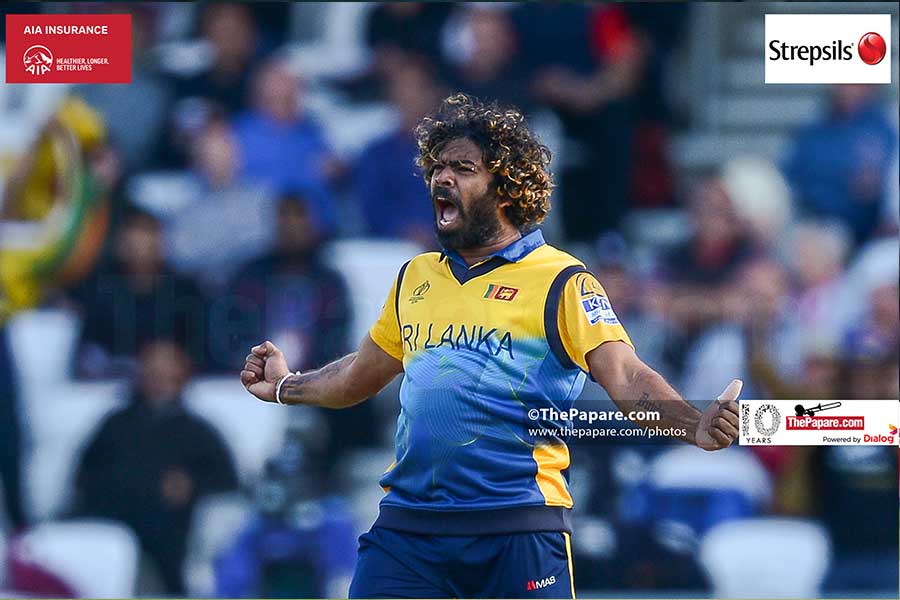 ---
10.

  Golden arm
Dhananjaya de Silva, the man who showed so much promise with the bat when he made his debut back in 2016, now finds himself playing as an off-spinner – a role where he's really only seen as a part-timer – until today! A spectacularly poor shot from Moeen Ali and then the wickets of Chris Woakes and Adil Rashid, both guys who have made plenty of list A runs, signaled that Sri Lanka were well and truly back in the game.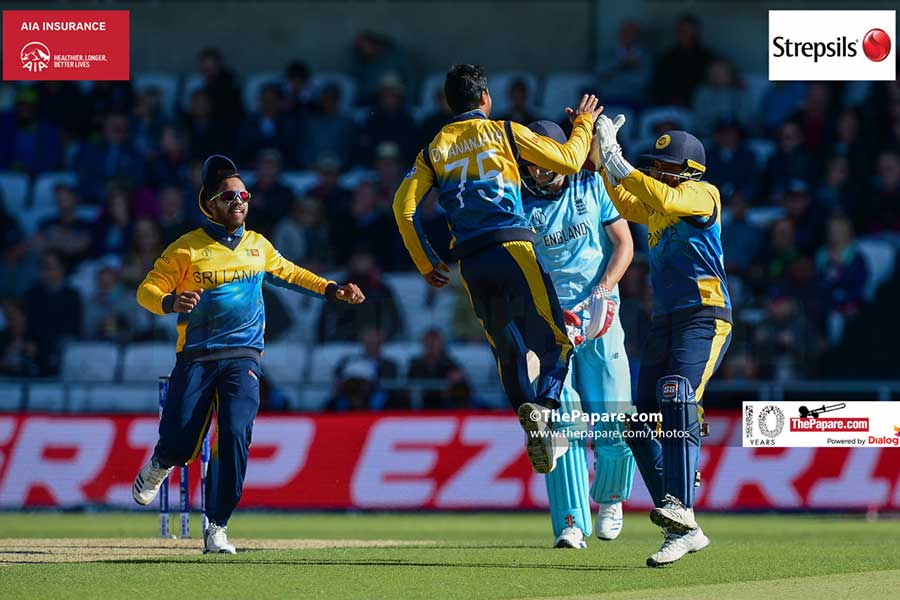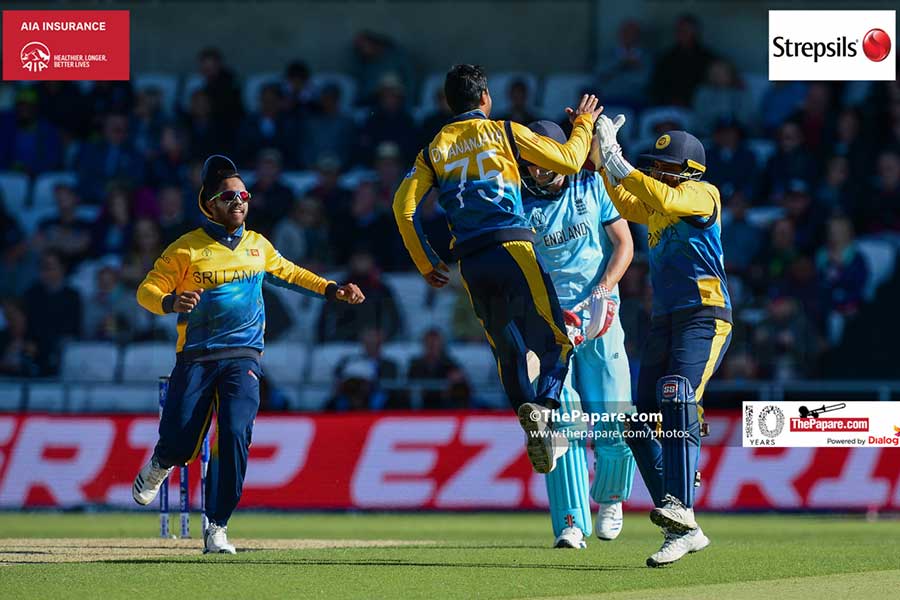 ---
11.

  Can't catch this
If Sri Lanka had fielded as well as they did 2 decades ago during his career, Lasith Malinga would have at least 50 more ODI wickets to his name. Remember what we said about luck? Well, he wasn't getting much help from lady luck, nor his fielders today. Half chances went abegging and a rare opportunity to grab a World Cup 5-wicket haul passed him by once again.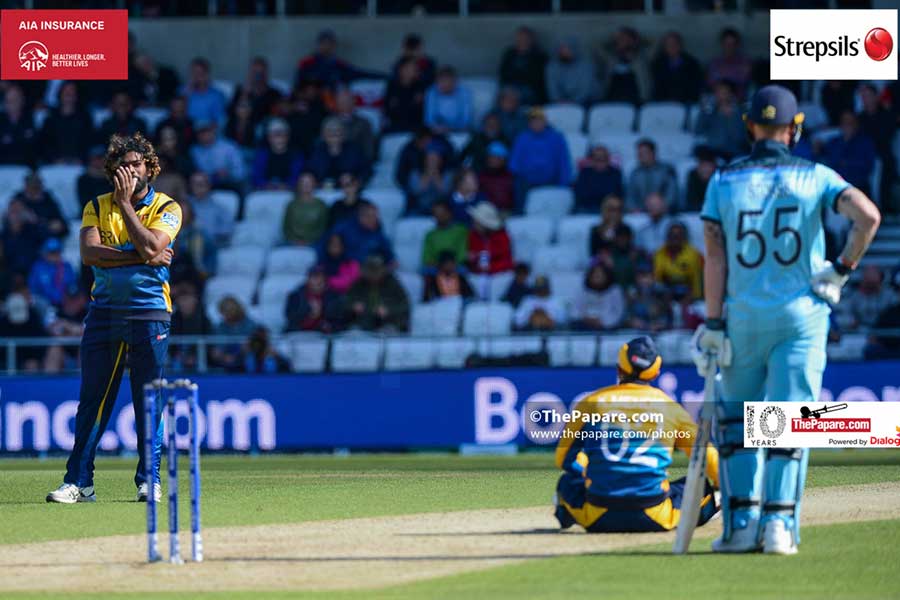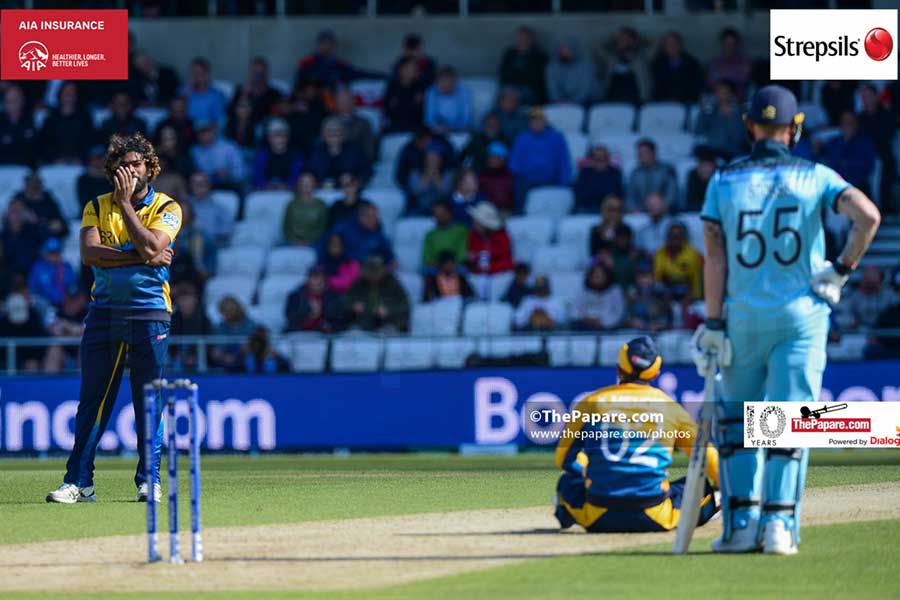 ---
12.

  Miracle man
With 50+ runs to get at more than a run a ball, 8 wickets down, you'd think the game was done and dusted. But no, Ben Stokes was in no mood to surrender. Two sixes off Isuru Udana, and then 2 fours off Nuwan Pradeep 21 off the last 19 deliveries.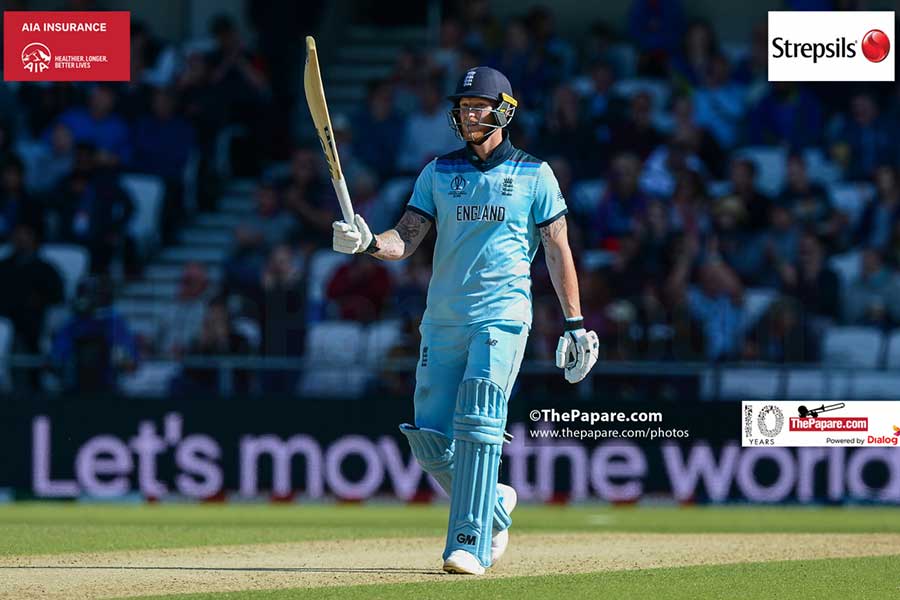 ---
13.

  Sealed with a nick
Nuwan Pradeep had one delivery at Mark Wood. One delivery which England's number 11 would look to survive so that the Miracle Man would have strike in the next over. But all it took was that one delivery, full and outside the off stump, Wood stuck out his bat and feathered it through.