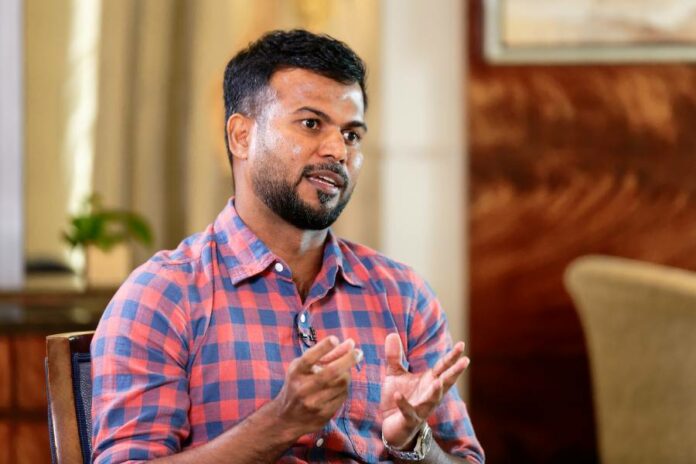 In an effort to clamp down on lousy slow over rates, the International Cricket Council is introducing drastic measures. Literally, the teams that are sloppy with their over rates will have nowhere to hide once the new regulations recommended by the Cricket Committee and endorsed by the Executive Committee come into effect later this week on Sunday.
The offending teams will get penalized instantly as slow over rates will result in fielding teams being allowed fewer players outside the 30 yard circle for the rest of the innings. This is some measure by the ICC and teams need to be on the guard.
No international cricket team has been penalized as much as the Sri Lankans when it comes to slow over rates. No matter how slow the over rates were players were not addressing the issue as they were able to get away with mere slaps on the wrists. But now with the latest recommendations done for T-20 cricket, players need to get their act together.
Another area that has hurt Sri Lankan cricket so much has been choice of reviews. So poor have been successive captains with their reviews that at times they had exhausted reviews before their best bowler had come onto bowl. When asked about the issue that has been a thorn in the flesh for quite some time now, successive coaches have given evasive answers not taking the bull by the horns. In our Legends segment that will be aired shortly, former captain Upul Tharanga provided some superb insight as to how we can get over issues like slow over rates and poor reviews.
Tharanga has been at the receiving end of slow over rates on quite a few occasions when he was Sri Lanka's captain. Twice he was suspended; once in England during the Champions Trophy and then again at Pallekele during a bilateral series against India. That was in 2017 and around the same time there was a discussion as to how unfair it is for the captain to be suspended for the slow over rate of the team. A captain can only take his flock to the water and he can't make them drink.
Former captain Kumar Sangakkara was part of the Cricket Committee at that point and he brought the issue up and the lawmakers twisted the playing conditions in such a manner that captains were spared.
Tharanga observed that during his stint as captain there was an occasion when the first over of the innings lasted for more than seven minutes. That is simply shocking to say the least. Four minutes is ample time for a fast bowler to finish an over.
Tharanga also observed that in domestic cricket where the lion's share of bowling is done by spin bowlers, the issue of slow over rate never arises. Therefore it is paramount that we introduce regulations locally on the amount of overs quicks bowl in an innings and penalize when teams don't send down overs on time. Tharanga did not quite suggest it but one way to address slow over rates in domestic cricket is reduction of championship points.
On reviews, reading between the lines what Tharanga suggested, it seems that your choice of wicketkeeper becomes absolutely crucial. Yes you need to have keepers who are sharp but they need to be also smart and provide their captain precise information that is needed. You are heading nowhere with impulsive and imprudent keepers and why Sri Lanka have got their reviews so wrong in recent years is that their keepers have been dumb.
Tharanga felt that your wicketkeeper needs to be well versed on the laws of cricket. Basically what he implied is that there have been keepers who are not too sure of the game's laws and some of those leg before wicket shouts are not entirely due to the impulsiveness but due to lack of education.
Tharanga broke into international cricket in 2005 weeks after Tom Moody took over as Sri Lanka's Head Coach.  Moody's mantra of playing the 'Sri Lankan brand of cricket' did wonders for the team. Often we tend to follow the blueprints of Australia, England, India or South Africa rather than trusting our own instincts, individuals and systems.
Maybe it's time that we start thinking on our own and entrust our most practical guy to keep wickets. Maybe it's also time that we start timing how long our fast bowlers take to finish an over and those who are unable to complete in stipulated time be told to fix the mess and probably even take the extreme measure of making them ineligible for selection until it's sorted.
It's s been a few tough years for our cricket and all of a sudden we may not be able to come out of troubles and start performing. But at least we should be able to do a better job when it comes to things like slow over rates and reviews.
*Disclaimer: The views and opinions expressed in this article are those of the author's and do not necessarily reflect the official policy or position of ThePapare.com.