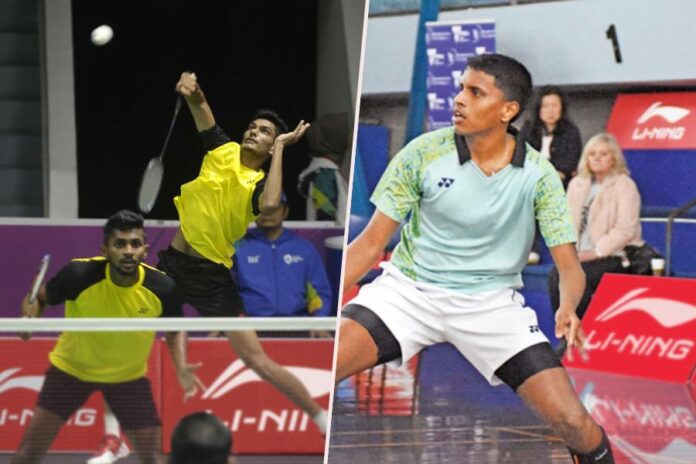 With the dawn of 2023, The Sri Lanka Badminton Association, will mark the start of the Sri Lanka National Badminton Championships 2022.
In order to handle the enormous number of entries anticipated, the Sri Lanka National Badminton Championships 2022 will be held at the Sugathadasa Indoor Stadium & SLB and MBA courts, from January 16–22, 2023.
The Senior and Junior Championships are held in conjunction with the Badminton Nationals, as they have in previous years, and according to the most recent estimates, over 1000 players from around the nation have entered. A joyful atmosphere is added to the competition by the fact that this is the 38th Junior Nationals and the 70th Senior Nationals.
Under the proactive direction of its President, Rohan De Silva, Sri Lanka Badminton (SLB) is doing everything in its power to organize a blockbuster tournament that will showcase the top players in the nation.
The best players from Sri Lanka are gearing up to deliver their best performances after their previous experiences at the Commonwealth Games and other regional international competitions, which will significantly affect their Ranking and admittance into the National Pools for 2023.
A very seasoned squad of officials has been recruited from the SLB Ex-Co, with the President himself playing a very active part as an ex-official, has been assigned to a powerhouse organizing tournament committee under the chairmanship of the extremely experienced international referee Rohana De Silva. Sanjeewa Wijesekera will serve as the tournament referee, with Samanthi Navaratne as his capable assistant, to ensure that everything goes as planned. The large number of games that must be played to choose the champions will be handled by a well-trained crew of technical officials.
Front-line Sri Lankan players will undoubtedly be present. Top men's seeds Buwaneka Gunatilake, Sachin Dias, Ranthushka Karunatilleke, Rasindu Hendahewa, Viren Nettasinghe, and Dumindu Abeywickrama will be leading the Men's side of things, while the ever-green Thilini Hendahwa & Kavidi Sirimanage, Nadeesha Gayanthi, Ranithma Liyanage, and a number of up-and-coming competitors will take to the courts in the Women's tournament.
With the preliminary rounds planned by the Sri Lanka Schools Badminton Association (SLSBA) as well as those coming from outside the school network, the Junior categories will see a lot of fresh faces emerge!
Roshan Ranasinghe, the Minister of Sports, is anticipated to be the Chief Guest, and other past Champions are expected to attend the event to add color to this important competition. The ceremonies will be memorable since the winners will get prizes totaling more than Rs. 2 million in addition to several awards.
On all days of the tournament, live streaming will be available on SLB and SLSBA YouTube and Facebook, ensuring media coverage. In order to accommodate the high number of spectators anticipated at the Stadiums, catering and medical facilities are both being planned.
For more information stay tuned to ThePapare.com