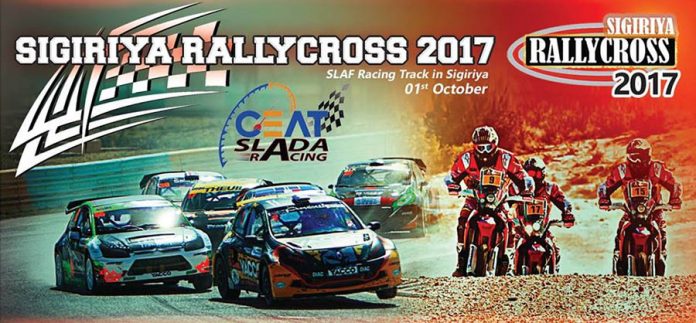 The country's only Rallycross event, the Sigiriya Rallycross will be worked off on the 01st of October 2017 at the Sri Lanka Air Force Racing Track in Sigirya. Organized by the Sri Lanka Automobile Drivers' Association (SLADA), the event will feature 24 events that are sure to thrill racing enthusiasts.
Rallycross is a unique form of racing as it combines both gravel and tarmac disciplines to provide a special challenge for the drivers and riders alike as they need to be able to compete and be equipped to handle both these contrasting conditions on a single lap.
Inaugurated in 2013, this will be the 4th instalment of the race meet. Having been postponed due to unavoidable circumstances, this year's edition will also be the penultimate race meet of the season with only the Katukurunda Tarmac Races to be completed. It will be an important race, especially for the Motocross riders as this will be the final event of the year for them and will decide who takes home the National title.
There has been keen interest in the event amongst competitors with close to 200 entries received by SLADA for the Race meet. Timing and qualification for the Cars and official practice for the bikes will be on the 30th of September with the Races scheduled to be flagged off at 08.00am on the 01st Of October.
Visit for pictures, video, previews and reviews of Sigiriya Rallycross 2017