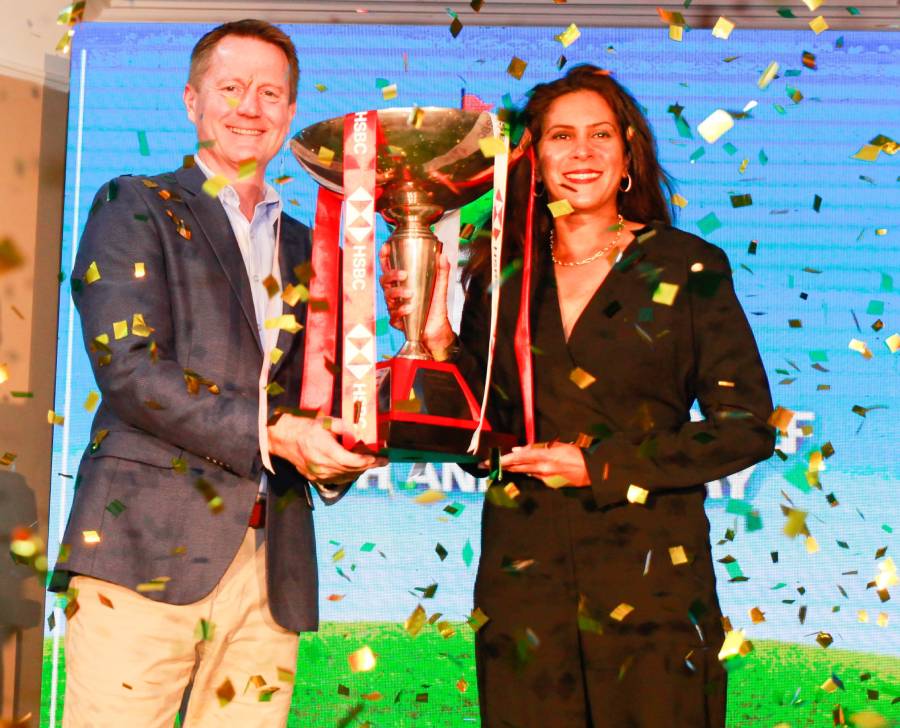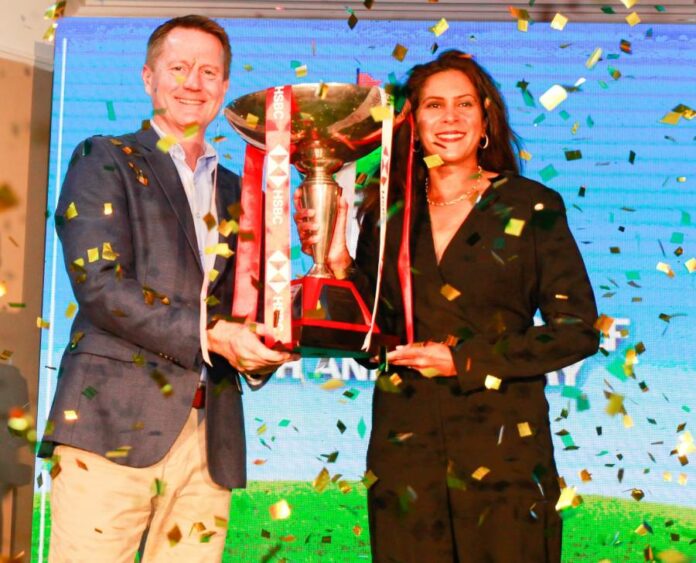 Shayanika Fernando walked away with the coveted HSBC Premier Golf Challenge Trophy for 2023 scoring 36 points with a better back nine over the weekend at the picturesque NuwaraEliya Golf Club (NEGC).
As overall winner and the overall winner for Ladies, C Division and Seniors Division Shayanika together with Kamlesh Johnpillai who walked away as the overall winner of Division A & B, will receive an all-expense paid trip to witness the 151st The Open to be held at Royal Liverpool in UK during the summer in 2023.
Related Coverage
A record number of Premier Golfers (over 140) teed off at the NEGC at the 10th Annual HSBC Premier Golf event this year. Another feature that drew participation in numbers was the "Chip and Putt under the stars" pre-event held on 24th February at NEGC. The event was partnered by MasterCard and Allianz Insurance.
Winners & Awards
Chip and Putt under the stars – Paulina Benita & Arjun Fernando
Longest Drive – Noordeen Sethwala
Nearest to the pin – John Head Rapson
Runner-up Ladies – Maleena Awn 34 Points BB9
Runner-up Seniors – M. Fazeel 26 Points
Runner-up C division – Chaminda Prabath 33 Points
Runner-up B division – Dr. Rohitha Silva 32 Points
Runner-up A division – Kushal Johnpillai 33 Points
Winner Ladies – Shayanika Fernando 36 Points
Winner Seniors – Anura Lokuhetty 28 Points
Winner C division – Dhammika Ranasinghe 36 Points
Winner B division – Kamlesh Johnpillai 34 Points
Winner A division – A.A Mahinda 33 Points BB9
Main Awards of the HSBC Premier Golf Tournament 2023
Overall Winner (Ladies, Seniors & C) – Shayanika Fernando 36 Points BB 9
Overall Winner (A&B) – Kamlesh Johnpillai 34 Points
HSBC Challenge Trophy – Shayanika Fernando 36 Points BB 9
>>Click Here for more Golf news <<