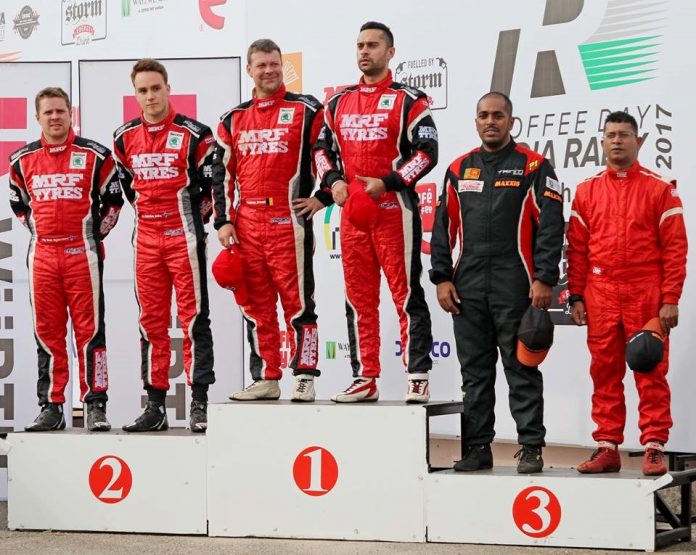 Sri Lankan drivers Shafraz Junaid and Akhry Ameer managed to win the islands first podium finish when the duo finished the FIA Asia Pacific Rally Championship (APRC) as the second runners up in the overall category.
The local duo narrowly missed the podium in the India Rally Championships (IRC) category at last year's edition of this event. This year they competed in the higher APRC 2WD category, signaling a return of Sri Lanka to the APRC since the last participation by Dinesh Deheragoda in 2015.
The final leg of the APRC season saw the experienced local favourite Gaurav Gill winning the final leg despite fierce competition to win his third APRC championship title. The 3rd place finish by the Sri Lankan duo is the first time the lion flag has been elevated at the podium in the overall category in the 30-year history of the competition.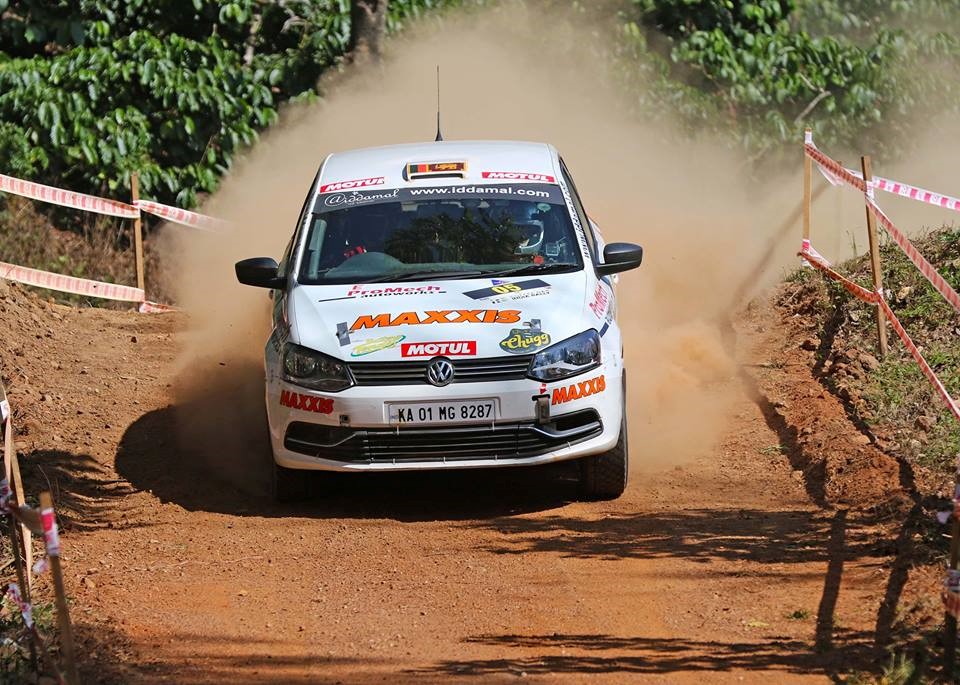 Shafraz, whose specialty in handling gravel terrains, first led him to the coffee estates of Chikamagalur last year where the APRC coffee day rally is conducted, missed the podium in the lower Indian Rally Championship class by a mere few seconds. The experience seems to have enabled them to handle the more enduring 500+km of special stages and transport stages of the APRC. The duo was backed by their local sponsors Maxxis Sri Lanka along with HTL Logistics and Contura Lanka in order to make their participation a reality.
Participation in the FIA APRC requires more stringent conformity to standards, regulations and above all safety. The competitors are also required to pass through a comprehensive medical checkup. Their entry was endorsed by the Ceylon Motor Sports Club – the FIA representative for Sri Lanka and was also acknowledged by Sri Lanka Automobile Sports(SLAS), the national body for motor sports in the country.