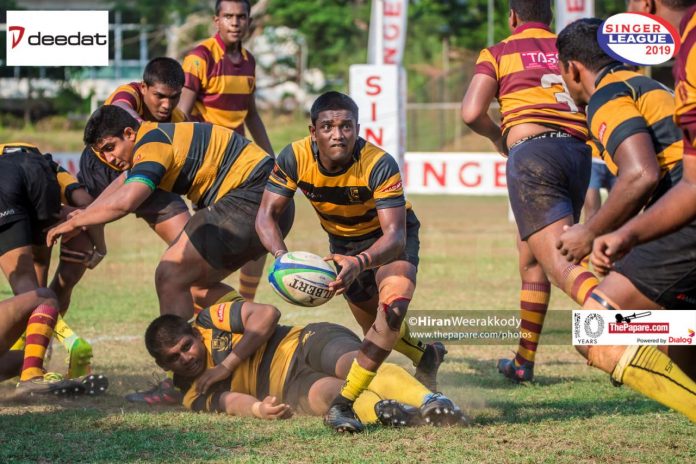 The Singer Schools Rugby League that was put on hold owing to the current security situation in the country will most likely be postponed till the end of May according the organizing body, the Sri Lanka Schools Rugby Football Association (SLSRFA).

"We have not taken a decision yet. We have to meet with the ministry and get their opinion what to do because the tournament comes under the education ministry" added Nirodha Wijerama, secretary of the SLSRFA.
Visit the hub: SCHOOLS RUGBY
"Currently all reopening of schools have been postponed to the 6th and it is highly unlikely that there will be any rugby until then"
"We will have to hold a meeting with the minister and send in our proposals if we are going to continue the tournament"
The tournament that resumed for its second round on the 20th of April had to be postponed indefinitely following the Easter bombings in the country that occurred on the 21st.
Five weeks of schools rugby action are left to be played in the tournament and the decision on its continuity will be announced by the 7th of May.
Read more: Sri Lanka Rugby will continue with their tour
Meanwhile, a decision is yet to be taken on the 75th Bradby Shield, whose dates were fixed for the 11th and the 25th of May. Both school authorities are yet to meet on the matter.
If the league is postponed to the end of May, there remains a high possibility that the Bradby will also be postponed.
This will also mean that all future tournaments of the SLSRFA will also be pused back and scheduled for later days, accordingly.
According to the curriculum released by the Ministry of Education last year, all sporting activities will need to come to a cease by the 30th of June 2019 providing adequate time for the schoolboys to focus on their advanced level examinations in August.