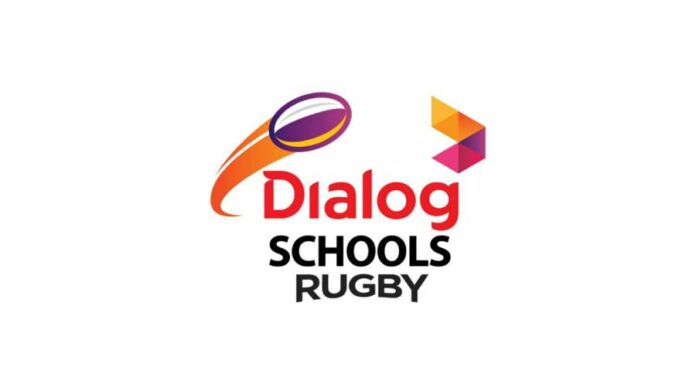 After a lapse of over 2 years, the most eagerly followed sporting tournament of the country, the Dialog Schools U20 Rugby League is set to kick off at the end of June for the 2022 season.
Sri Lanka's premier connectivity provider Dialog Axiata PLC will once again be the exclusive sponsor of the eagerly awaited competition.
Apart from being the official sponsor of Sri Lanka Schools Rugby Football Association (SLSRFA) and powering the U20 tournament, Dialog Axiata are set to make additional funding available for individual schools that take part in the tournament, upon entering into a sponsorship agreement with them. This generous contribution will no doubt strengthen teams and thereby aid in the development of Rugby in Sri Lanka.
SLSRFA is currently finalizing the format of the competition which is set to commence in late June and are set to hold discussions with the stake holders in the coming weeks to finalize the arrangements.
A total of 92 schools have shown interest in participating in this year's U20 league competition and will be spread across 3 divisions with the teams being placed in different Segments according to their rank in the last concluded season (2019)
Division 1 – Segment A, Segment B, Segment C
Division 2 – Segment A, Segment B, Segment C
Division 3 – Segment A, Segment B, Segment C, Segment D
Each segment in Division 1 and 2 will see 12 teams competing for honors with the top rugby playing schools set to compete in the Division 1 and 2 while Division 3 will largely comprise of the upcoming teams.
Division 1
Segment A

Royal College, St. Peter's College, St. Joseph's College, Wesley College, S. Thomas' College, Isipathana College, Trinity College, Science College, St. Anthony's College, Vidyartha College, Dharmaraja College, Kingswood College 

Segment B

Zahira College, D.S Senanayake College, Maliyadeva College, Sr Sumangala College, Lumbini College, Thurstan College, Prince of Wales College, Ananda College, St Aloysius College, St. Sylvester's College, Mahanama College, St. Benedict's College

Segment C

Piliyandala C.C , Devapathiraja College, Sri Rahula Collge, Richmond College, Sri Piyarathana C.C, MOratu Maha Vidyalay, Dharmapala College, Nalanda College, St. John's College, Carey College, Sumangala College Pandura, CWW Kannagara College.
Division 2
Segment A

St. Thomas' College, Matale, Lalith Athulathmudali College, Eheliyagoda C.C, St. Annes College, Thalduwa Buddhist College, President's College, Maharagama, Kegalu Vidyala, Mahind College, Bandaranayake C.C Gampaha, Vidyaloka Vidyala, Asoka College, Ibbagamuwa C.C Kurunegala

Segment B

Nugawla C.C, Royal College Panadura, Mahanama MV Panadura, Hindu College, St. Anthon's College, Kalutara MV, Ginthota MV Galle, SDS Jayasinghe College, Dehiwala, Hanwella C.C, Annanda College Kottawa, Zahira College Mawanella, Maharagama C.C

Segment C

Debarawewa CC, Galewala CC, St. Servatius' College, Annada Shrastalaya, Rahula College Matara, Kathaluwa CC, Dutugemunu CC, SWRD Bandaranayake Vidyalaya, panduwasnuwara, Akuramboda National College.
Division 3 – TBC