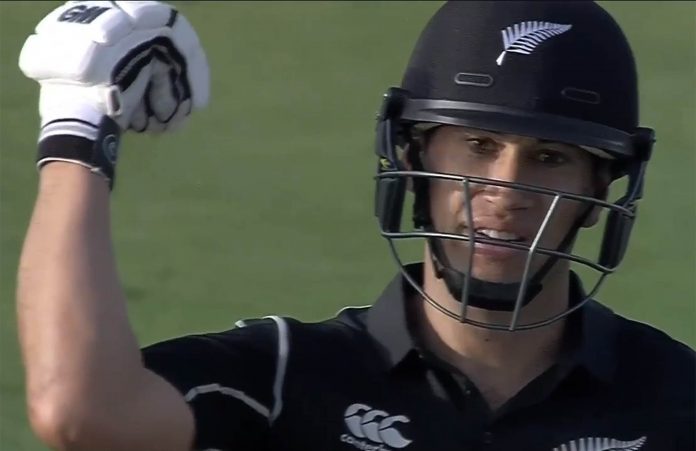 Pakistan captain Sarfraz Ahmed has slammed New Zealand's Ross Taylor after the Kiwi appeared to question the legality of Mohammad Hafeez's bowling action during the first ODI in Abu Dhabi.
Sarfraz had heated conversations with both the on-field umpires and Taylor after the Kiwi, at the end of Hafeez's first over, appeared to make a throwing gesture with his arm.
Umpires Shozab Raza and Joel Wilson also spoke to Taylor on the field.
Veteran allrounder Hafeez has been reported four times for a suspect action in his career and was only recently cleared to resume bowling again in April this year.
"I will say that Taylor's action was not correct," Sarfraz said after NZ's 47-run win. "It's not his job to give (the) action which was shown on TV.
"It was disgraceful, for me.
"His job is to do batting and if he concentrates on that, it's better. I complained to umpires that his action did not come under sportsmanship.
"Ross is a professional cricketer and he should not have done that. He did it two or three times – it's (the) umpires' job.
"Hafeez's action has no problem and (Taylor) was trying to create an issue without a reason."
There are also reports that the Pakistan camp have made an official complaint to the match referee regarding Taylor's actions, although that has not been confirmed.