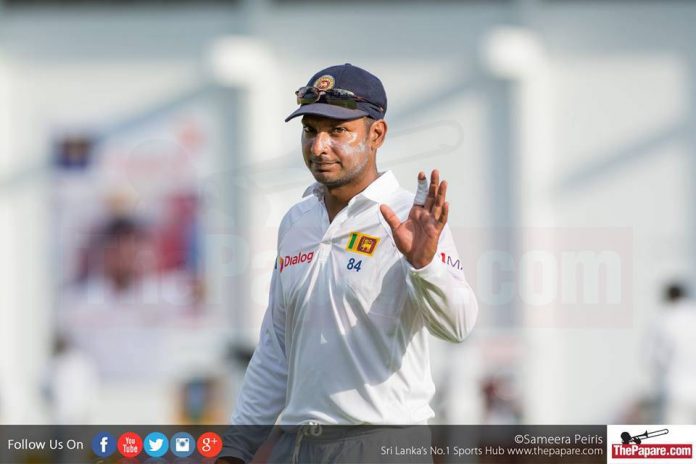 The batting maestro and Sri Lanka legend Kumar Sangakkara spent yesterday (17) afternoon with 60 War Heroes as part of the Vesak Celebrations at the Ministry of Crab.
මනුෂ්‍යත්වයට ඉඩ දෙන්න
Sangakkara invited the disabled soldiers to the restaurant he co-owns along with chef Darshan Munidasa and former teammate Mahela Jayawardene.
May the dawning of Vesak further enlightenment in our minds. Where we hold dear the teachings of universal love. Peace within ourselves and with each other. The humbling and inspiring beauty of the impermanence of life upon a firmament of a compassionate, united humanity

— Kumar Sangakkara (@KumarSanga2) 18 May 2019
The left hander was recently named as the President of Marylebone Cricket Club making him the first non-British individual to bare the honor.
Read: Kumar Sangakkara to become next MCC President
He will serve in the prestigious role from 1st of October for a 1-year period.
Sangakkara was also named in the panel of commentators for the upcoming ICC World Cup 2019 – he will be the only Sri Lankan in the com box.
Also Read: ICC announces Cricket World Cup Commentators and Broadcast plans