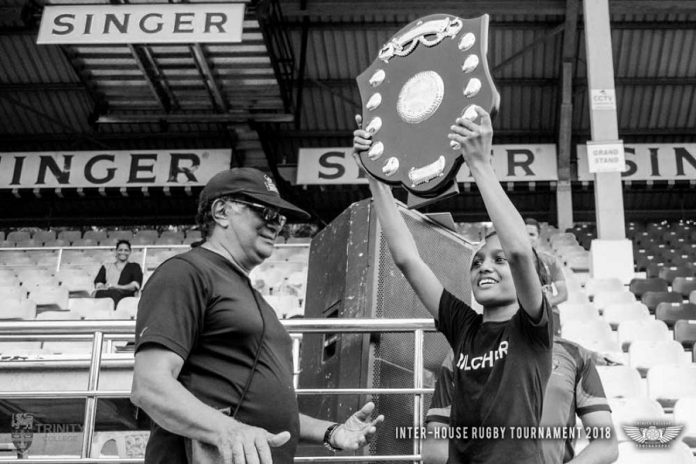 Former Trinity College & Kandy Sports Club represent and veteran coach Alex Lazarus passed away this morning at the Trinity College staff quarters this morning.
He had been ill for some time and was 70 years at his demise .
One of the revered gentleman in the rugby fraternity, Alex Lazarus had his education at Trinity College where he excelled as a stand-out rugby player. His excellence in the sport earned him a place in the 1966 Trinity College outfit.
Alex is famously remembered for his heroics in the Bradby shield encounter of 1967 that retained the shield under the captaincy of Ajith Abeyrathne. Soon after representing college, he went on to represent CH & FC and later donned the jerseys of Kandy Lake Club  and Kandy RFC at that time.
Taking up coaching soon after, he is fondly remembered amongst the Trinity fraternity for the role he played in bringing the sport in the school to the stage it is at present. Starting his coaching career with the Trinity under 17 team, Lazarus spearheaded the 1st XV later on taking them to unprecedented heights.
In 1987, under his mentorship, Trinity College emerged undisputed league title champions with no team crossing the try line against Trinity. The invincible team led by Tyrell Rajapakse at that time won all of the trophies on offer and is still considered as the greatest teams that the school has ever produced. The team had the likes of Inthi Marikar, Nilantha Ratnayake and Lohan Ratwatte; players who excelled as top notch rugby players in the country.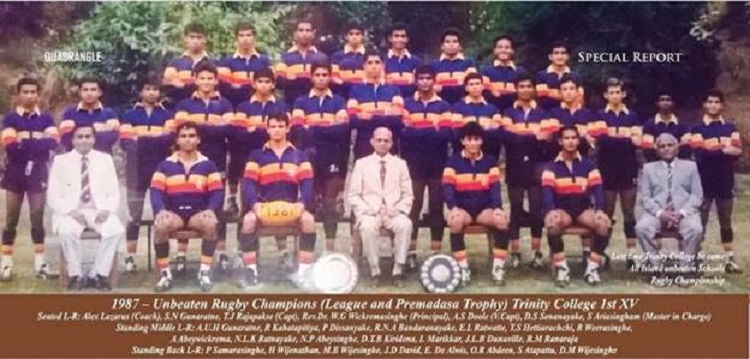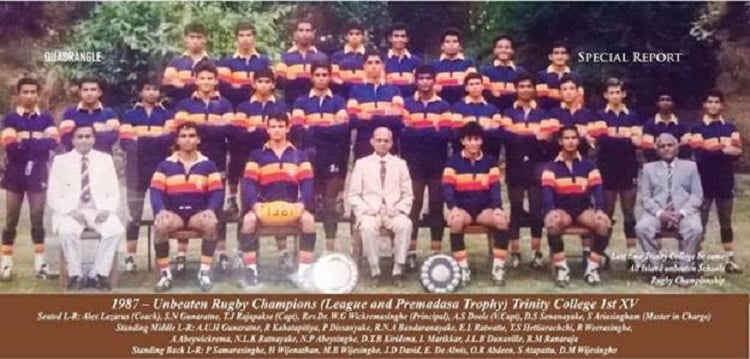 Sharing his knowledge with the younger generations, Lazarus continued to serve his alma-mater serving as senior boarding house master and also coaching various junior rugby teams over the next few years. At the time of his demise he was the Director of Rugby of Trinity.
Above all, everyone would reminiscence the smiling Lazarus who always would want to go beyond a coach and see to the welfare of his students.
As the school on the hill mourns the death of one of their loyal servants, the legacy that he leaves behind will be remembered in the years to come.
May his soul rest in peace.