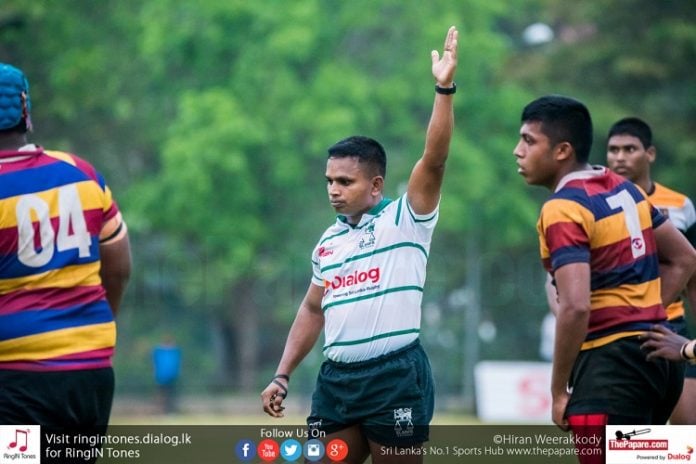 The rule of rolling substitutes that was introduced in this year's Schools' Rugby League, will be discontinued with immediate effect by tournament organizers, the Sri Lanka Schools Rugby Football Association (SLSRFA), on the advice of the national governing body Sri Lanka Rugby (SLR).
The under 19 World Rugby regulation came into place for the Singer Schools' Rugby League, with the tournament aligning itself to the international guidelines. The variation in the rule regarding substitutions saw game time and scrummaging affected primarily, and the guidelines that were followed provide the governing body the option of implementing the rule of rolling substitutions as they see fit.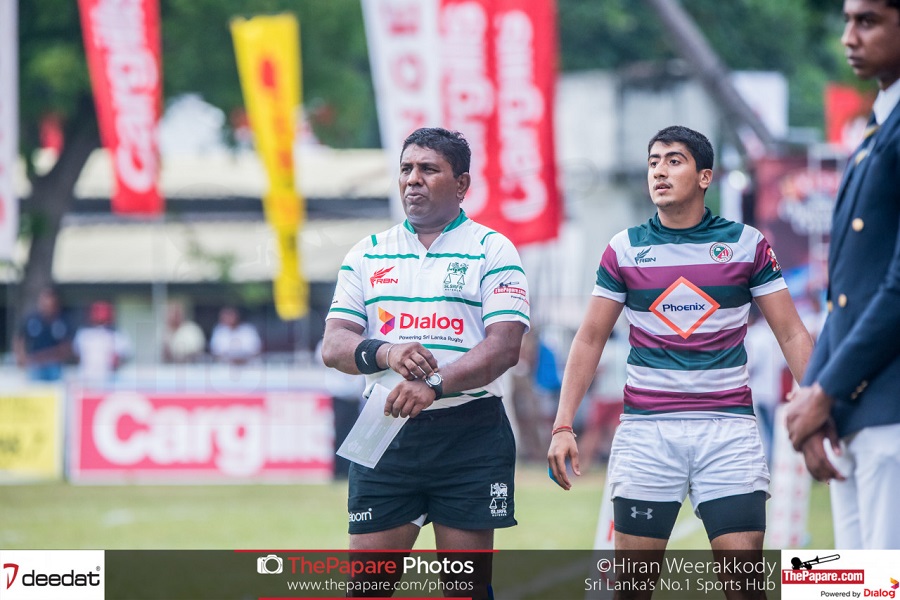 For the first time, rolling substitutes will feature..
Essentially, the rolling substitutes rule means that a player who is substituted for tactical purposes and not due to injury can re-join play. For example, a player who started the game can be substituted during the course of the match and later brought back to play. Accordingly, 12 occurrences of this nature can be entertained over the 70 minutes of play.
The SLSRFA experimented with the rule during the 1st week of the Schools' Rugby League, with teams given the opportunity to use the rolling substitutes option, with the governing body looking to assess progress. Based on the review from the 1st week, the SLSRFA, with the consultation of the national body, SLR, have opted to discontinue the rule and go ahead with standard substitution protocol.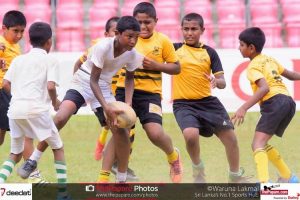 Speaking to ThePapare.com, CEO for Sri Lanka Rugby Priyantha Ekanayake added the following on the rolling substitutes rule.
"The rolling substitute rule is present in the New Zealand schools format, not at the under 19 level but in the junior level, where a team that scores over 25 points will need to field the entire bench.
This is primarily set up to keep the competitiveness intact and to provide the junior level players with game time, but this is not included in the senior level of play"     
According to SLR, the rolling substitutes rule will not benefit player development as it will reduce game time.
"We need to develop players and the best way to do that is by giving them enough game time. With the substitution in place, I don't think we can see that happening"
He went on to add that the tournaments in which the national Under 19 team participate, including the Under 19 Asian Championships, don't employ the rolling substitutes rule.
The SLSRFA will apply the standard substitution rule that has been in place in the previous years, which enables 10 players to be substituted during the game, with immediate effect.