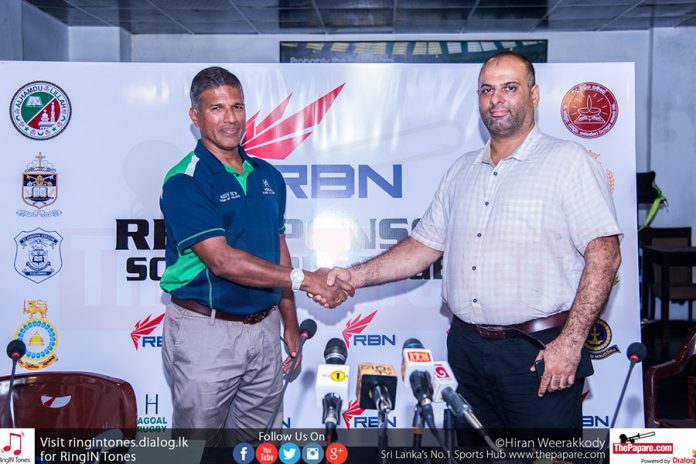 RBN performance in partnership with Agoal Rugby announced sponsorship of team gear for 8 leading Rugby playing schools during the 2018 Schools Rugby Season.
RBN has been the team gear provider for the national rugby team for the past five years and with the partnership with Agoal Rugby they are hoping to grow the number of teams sporting RBN manufactured quality gear.
"RBN, the pioneer in sportswear in Sri Lanka with their state of the art manufacturing platforms, are well equipped to handle all types of technical sportswear fabrics. RBN has specially engineered the rugby gear to optimize the performance of the player." stated the managing director of RNB Mr.Shakir Hafeez at a press conference held to make the announcement of sponsorship.
He also added that the product innovation is key for the brand and partnerships as high tech global fabric manufacturers provide the athletes the value-added services of quick dry, UV protection, anti-bacterial with the new advanced technology used in the sports technology.
St. Joseph's, Kannangara, Royal, D.S.Senanayake, St.Peter's, Thurstan, Vidyartha and Zahira are the respective 8 teams to wear the jersey this season provided by the RBN sportswear.
Also present at the occasion was Mr.Dilroy Fernando, the director of AGoal International PVT, said that this partnership is the next endeavor for a Sri Lankan company to sponsor international rugby teams given the high-quality standards maintained by RBN.
The jerseys can also be bought via the AGoal store in Kollupitiya and RBN flagship store at the Sri Lanka Tennis Association.