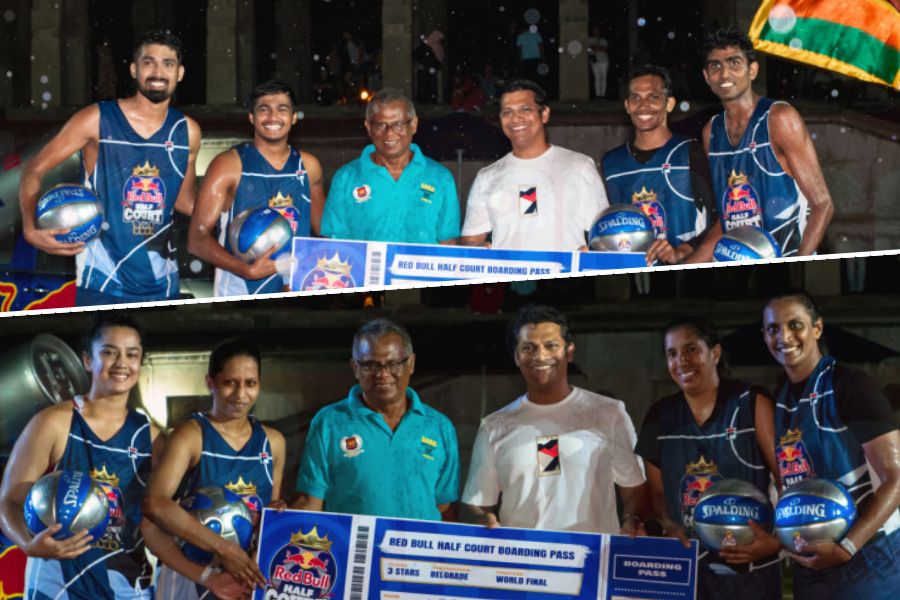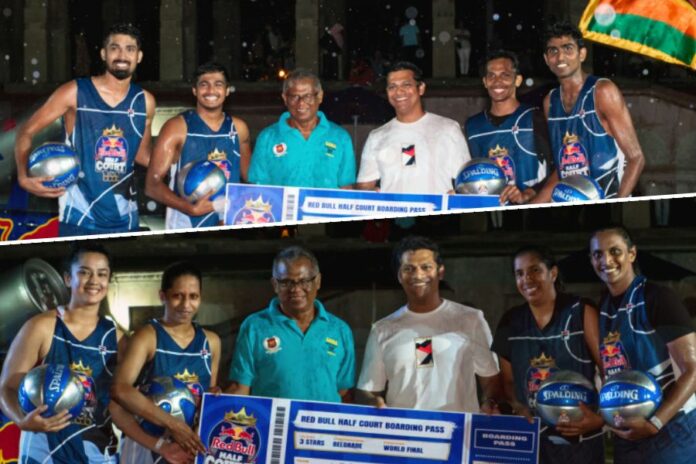 Red Bull concluded the "Red Bull Half Court – National Finals" on 01st of July, at the Independence Square on the customized 3X3 basketball court developed by Red Bull specially for the national finals, with the participation of 4 male & 4 female teams that qualified through regional national qualifiers in Southern, Central, Northern and Western Provinces. 
The regional qualifiers took place during the full month of June with over participation of 130+ male and female teams from all 4 regions. 
>> Photos – Red Bull Half Court National Finals 2023
Female Team – Legends from Central Province & Male Team – Blacks from Northern emerged as winners in Red Bull Half Court National Finals will represent Sri Lanka in Red Bull Half Court World Finals which will take place on September in Serbia. 
Teams advance by winning games but there's also a unique twist: "Own the Court" bonus is awarded to the team in each group that has scored the most points cumulatively across the games. 
A spokesperson for the Sri Lanka Basketball Federation noted: "We commend Red Bull for offering a springboard for local talent in basketball through Red Bull Half Court. We wish to congratulate the winners and we look forward to a positive outcome at the finals slated for September, as we're confident the local talent is on par with the international level. The response from the Sri Lankan basketball/streetball community has been overwhelming and we hope to hold this tournament on an annual basis, giving wiiings to local basketball talent." 
Red Bull Half Court is a 3x3 basketball tournament that is on the lookout for the world's best "streetballers" from among 15,000 players across 20 countries.