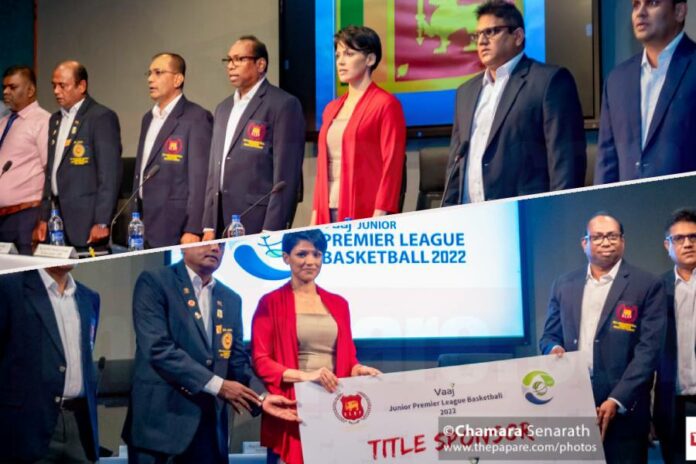 The 20th edition of the Junior National Basketball Championship, to be rebranded as the Vaaj Junior Premier League 2022, is set to kick start today [27th October].
The first edition of this format was played in 1984 but due to various reasons, it was put to stop in 2005.
After a lapse of 17 years, Sri Lanka Basketball Federation in collaboration with Vaaj group of companies has taken the initiative in organizing this prestigious tournament rebranded as the "Junior Premier League".
This edition will feature over 400 ballers, 180 women and 264 men. Over 6 weeks, 100 matches will be played in 3 cities under 3 levels.
Division III will commence on the 27th October 2022 and will go on till 30th October 2022. Matches are scheduled to be worked off in Trincomalee. Division II will commence on the 11th of November in Kandy. Division 1 will be worked off on 8th of December 2022 at the Sugathadasa Indoor Stadium in Colombo.
Junior Premier League is open for all affiliated associations of SLBF. Accordingly, all district associations and closed associations are eligible to field one team each in the Men's and Women's categories. Players born on or after 1st January 1999 are eligible to compete in this tournament. It's mandatory for the players to get registered under SLBF. No foreign players are eligible to take part.
The group CEO of Vaaj group of companies Mr. Ashok Jeyakumar said, "This partnership is an investment in the growth of youth basketball in Sri Lanka and it is an absolute honor to continue our sponsorship journey with the recommencement of youth tournament after a lapse of 17 years".
Vaaj group of companies has also taken up the responsibility in providing a playing kit to all the players participating in this tournament.