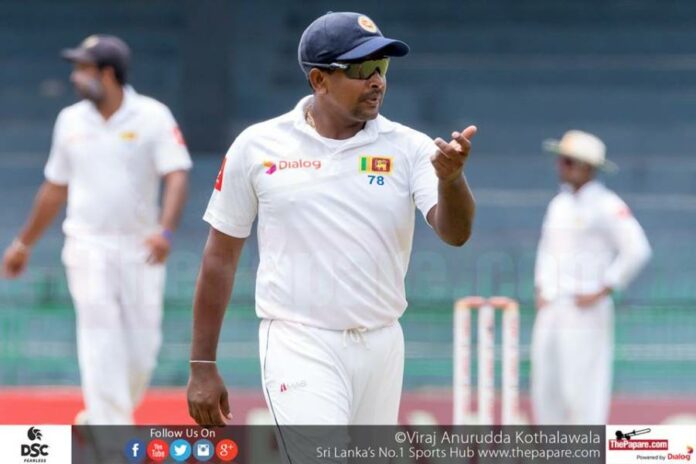 Sri Lanka's veteran spinner Rangana Herath has been named as the spin bowling consultant of the Bangladesh team until the T20 World Cup in October-November.
Herath was first in talks with the Bangladesh Cricket Board (BCB) to take up the spin bowling coach position which did not get through as the two parties could not come to a mutual agreement upon the terms and conditions. It is understood the main reason that stood in the way was the extensive-time period Herath was required to spend with the team. 
But now BCB has announced the appointment of the world's highest wicket-taking left-arm spinner as their spin bowling consultant. 
Herath will travel to Zimbabwe next week to join the Bangladesh team who is on an all-format tour to the country.
The stalwart of the sport completed his level 2 coaching exams in October 2018 and showed interest in working with the Sri Lanka U19 team, stating that he would like to work with the future of Sri Lankan Cricket.
Herath has taken over 430 Test wickets, while his First-Class tally sits at a whopping 1080. He also has minor coaching experience working with the youth team of Tamil Union Cricket and Athletic Club.