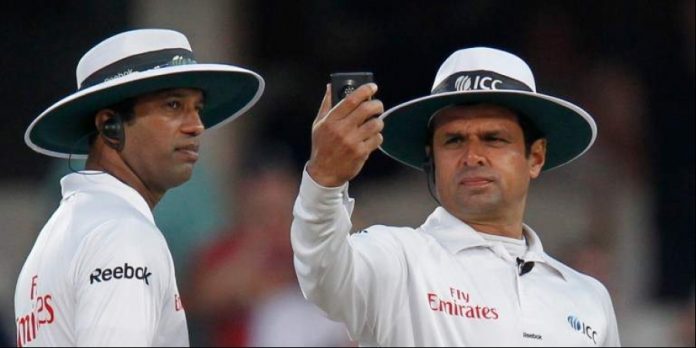 One of cricket's finest umpires – Aleem Dar has gone onto rewrite history books breaking Steve Bucknor's record for featuring in the most number of Test matches. Aleem is currently officiated in his 129th Test match in Perth as Australia dominated Tran Tasman rivals New Zealand in a comfortable win. 
In this day and age, when every move of an umpire is scrutinized and the job has become professional, it is a tremendous achievement to go onto officiate in 129 Test matches. It wouldn't have been possible by anyone else other than a true professional like Aleem Dar. 
The more important point is the steady improvements that umpires in Pakistan have made. England made a hue and cry about standards of umpires in Pakistan with the late Shakoor Rana being singled out. 
Poor umpiring wasn't just a problem in Pakistan. The issue was there all over the world. If you ask the Sri Lankan players, they would say that the worst umpiring they encountered was in Australia. The Indians meanwhile will not have too many complimentary things to say about umpiring in Sri Lanka. Kapil Dev went on record saying that Sri Lanka would never win a Test match overseas. One can understand Kapil's frustration given what went on in that 1985 series. Mind you Krish Srikantha after all was given out twice. Give out leg before wicket and when he came out of the crease in protest, Ranjan Madugalle, yes of all people, threw down the stumps and appealed and he was given run out– by the square leg umpire. 
Rana wasn't a bad umpire. A former First Class player hailing from a cricketing family, he was well versed in cricket's laws and was one of the leading umpires in Pakistan. It was just that as tempers boiled in the Faisalabad Test in 1987, that brilliant photographer Graeme Morris caught England captain Mike Gatting wagging his finger at the umpire and it became one of cricket's major controversies. Gatting had to apologize to Rana. A grim image of umpires in Pakistan had been painted from thereon. 
Wisden took a balanced stance putting it, "at best the English players came to regard Pakistani umpires as incompetent, at worst cheats". The tabloids weren't too kind. Sun offered its readers a "Sun Fun" dartboard with a picture of Rana on it. The readers were encouraged to hit Rana between the eyes. Daily Telegraph's Simon Heffer went onto describe Pakistan as the "pariahs of cricket!"
Naturally Pakistan were worried about the image that had been created about their umpires in rest of the world. That master diplomat Imran Khan when as captain offered neutral umpires to be used at home games. Sri Lankan Board Chairman Gamini Dissanayake was aware that he had to put his own house in order and for the 1986 Asia Cup that Sri Lanka hosted brought in neutral umpires. 
Gamini being Gamini went for the best umpires around and hired Dickie Bird and David Shepherd. Sri Lanka went onto win the Asia Cup beating Pakistan in the final. This was a big statement that Dissanayake want to make as his team had won a competition which had been officiated by neutral umpires. 
Meanwhile in Pakistan efforts were being made to improve the quality of umpiring. The result of it is the likes of Aleem Dar emerging. Aleem is not the only quality umpire to come out of Pakistan. An equally good umpire was Asad Rauf. However, his time with the Elite Panel was short-lived due to disciplinary reasons. 
When he started in 2000, Aleem could speak little English. Some players tend to think that when umpires are unable to express themselves, they can be put under pressure. Shane Warne thought so but learned a bitter lesson. As repeatedly Aleem turned down leg before shouts off Warne, the bowler kept asking for explanation. Aleem tolerated it for the first couple of times but eventually lost patience and told Warne in his simple English, 'Mr. Warne, you will keep on bowling and I will keep on umpiring. 
Aleem was so good that when he first came onto the scene that he rarely made a mistake. Not that his international career that has spanned for two decades now has been flawless.  He was one of the umpires who officiated the World Cup final between Australia and Sri Lanka in Barbados in 2007. He together with Steve Bucknor and Rudi Koertzen, the third umpire misinterpreted the laws. Subsequently, he was penalized as the ICC didn't pick any of the three officials for the next major cricketing event – the World T-20 in South Africa. 
It is no mean task to remain in the Elite Panel for years without getting knocked out. Aleem has managed to do it year after year. He used to get selected to officiate big finals but now the competition is intensifying with others like Kumar Dharmasena, Michael Gough and Richard Kettleborough emerging. Umpiring in Pakistan has come a long way thanks to the likes of Aleem.