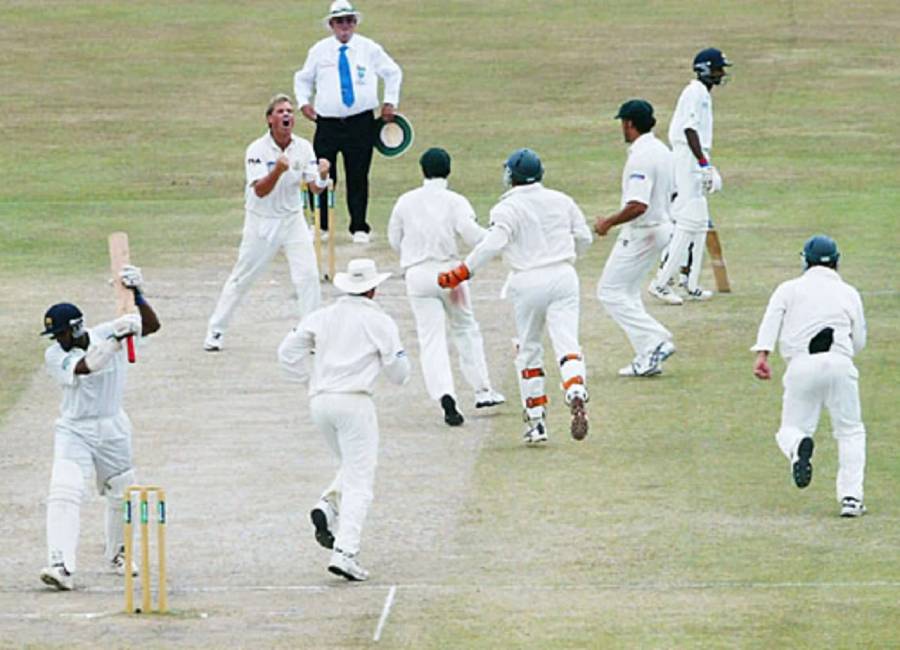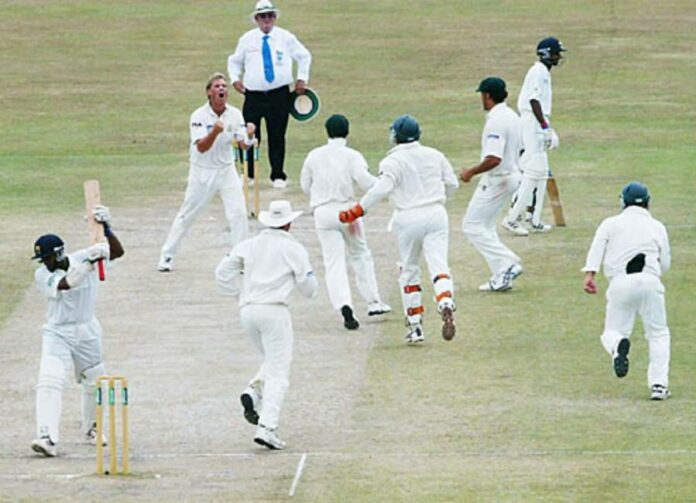 Three cricket teams have whitewashed Sri Lanka at home in Test match cricket; Virat Kohli's India in 2017, Joe Root's England in 2018 and Ricky Ponting's Australia in 2004.
While all those three teams had some fine players in their ranks, Australia's victory in 2004 was quite remarkable for a variety of reasons. The Sri Lankan sides that England and India beat more recently were on the process of rebuilding while the team in 2004 that was blanked 3-0 by Australia was full of stars, several of whom went onto play 100 Test matches. That is the foremost reason why Australia's victory 18 years ago was more special than any other. It was by no means a one-sided series like the one against India. It was a hard fought series and Australia's perseverance came in handy.
Ponting actually was on his first series as captain, with Steve Waugh having quit after a long stint. It was also Shane Warne's return from a drug ban and the legend put up a grand show picking up a match bag of ten wickets in Galle and Asgiriya each and finished the series with 26 wickets, a record for an overseas player in Sri Lanka. After the series, the spin wizard turning up to meet the press behind the SSC dressing room with a pack of Benson & Hedges in his hand destroyed all the notions young reporters had about elite sportsmen.
Warne wasn't unplayable as such. Certainly not when you had batsmen of the caliber of Sanath Jayasuriya, Marvan Atapattu, Mahela Jayawardene, Kumar Sangakkara and Hashan Tillekeratne. But the manner in which the tourists created pressure and set traps for the batsmen was quite impressive. In John Buchanan they had a coach who had done an in depth analysis of all opposition batsmen and the Aussies took the Sri Lankans out of their comfort zone.
Mind you this wasn't Australia's best attack. There was no Glenn McGrath or Brett Lee and the bowling was spearheaded by Jason Gillespie and Michael Kasprowicz. They did the containing job while the indefatigable Warne bowled long spells and got a rich haul of wickets.
This was also the series where Warne and Murali were racing to the 500 wicket mark and there was a countdown that was started. Warne was the first to get there in Galle followed by Murali in the second Test in his hometown.
One of the salient features of the series was that in every Test match Sri Lanka had got a first innings lead; some quite significant ones like the 161 in Galle, but yet, Australia found a way to win every Test match. They were also such a versatile side that they could suddenly decide to send Adam Gilchrist in at number three with nothing much going right for them and have him put pressure back on Sri Lanka, attacking the bowlers and forcing the captain to spread the field. He made 144 in the second innings of the Asgiriya Test, which Sri Lanka lost by just 27 runs.
The courage to make such bold moves when nothing much is going right for you characterized the Australian side and that's the reason why they dominated the sport in that decade.
It was an impregnable line-up comprising Langer, Hayden, Ponting, Martyn, Lehmann, Symonds/Katich and Gilchrist. Not that everyone fired in every innings. The hallmark of that side was that the batsman who got starts went onto compile big ones and the aggressive nature forced the opposition to go on the defensive.
Overall it was a good learning curve for the Sri Lankan side. But for some players it was the end of the road. Hashan Tillakaratne lost his job as captain and was axed from the side. He never played international cricket again. The Aussies also ended the careers of Kumar Dharmasena and Kaushal Lokuarachchi, who had to bear the brunt of aggressive batting as Murali was rarely targeted. He finished with 28 wickets, two more than Warne.
Chris Broad was making his debut as Match Referee and at the end of the third Test at SSC he called for a press conference to announce that he had reported Murali's doosra as suspect. For months, the off-spinner had to stick to his stock delivery until he was cleared. There were complaints from SLC that Broad was siding with the Australians while the series was on, an allegation the board later had to withdraw.
It was such a dominant performance by a side that meant business and played aggressive cricket throughout the tour. Buchanan was also ahead of his time. On occasions, he would measure boundaries and bring on Warne from a particular end. If a batsman wished to take on Warne, he could do so but had to clear the longer boundary. The Aussies were playing a waiting game and there was going to be only one winner.