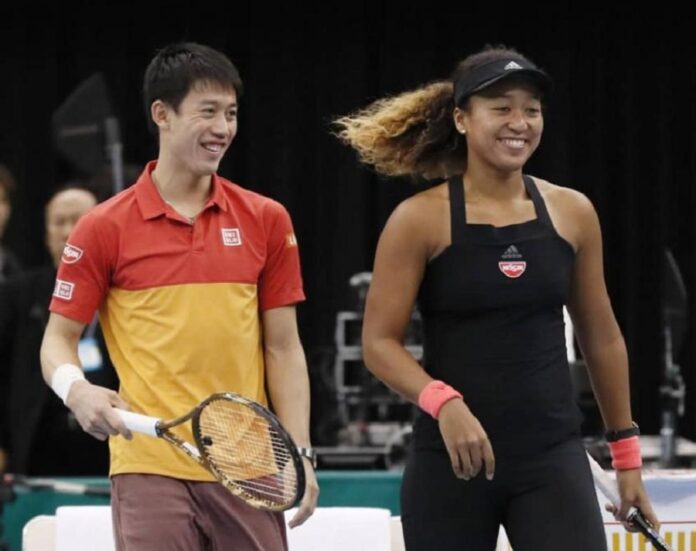 Four-time Grand Slam winner Osaka comfortably qualified as the World No. 2, while Rio 2016 bronze medallist Nishikori required some good fortune to secure his fourth-consecutive Olympic berth.
OSAKA Naomi and NISHIKORI Kei have officially qualified their places on a star-studded Japan tennis roster for the Tokyo Olympics in 2021.
The Japan Tennis Association made the announcement on Thursday (17 June), after receiving confirmation from the International Tennis Federation that the duo had been allocated places for the Games based on their latest WTA and ATP singles rankings.
Men's World No. 56 Yoshihito Nishioka was also announced on the team.
As the current World No. 2, Osaka comfortably secured her place in what will be her debut Olympics.
The conditions should be a perfect fit for the 23-year-old's game too. Osaka has won four Grand Slam titles to date, all of which were on hard courts. She won the Australian Open in 2019 and 2021, while she was victorious at the US Open in 2018 and 2020. When the Olympic tennis action kicks off on 24 July on the hard courts of Ariake Tennis Park, she will surely be one of the heavy favourites to land gold.
The former world number one has previously said winning gold at Tokyo 2020 would be a dream come true.
"It would be the biggest thing I would have achieved in my career, although in some ways that is simply because of timing," Osaka told ITFWorld in 2019. "I contest grand slams every year, but an Olympic Games is only once every four years so there are not many opportunities to become an Olympic champion.
"Representing Japan at an Olympic Games and winning gold for Japan would mean so much."
Nishikori, meanwhile, is a veteran of the Olympics and will make his fourth-consecutive Olympic appearance when he competes in Japan.
His most memorable Olympic moment to date came at Rio 2016, when he beat Spanish legend Rafael Nadal to win the men's singles bronze medal.
Kei Nishikori defeat's Spain's Rafael Nadal to win the bronze medal in the men's singles bronze medal match.
The World No. 57-ranked player's path to selection for the delayed Tokyo 2020 was more complex than Osaka's.
Only the top 56 players in the men's and women's singles standings have gained automatic entry to the tournament. But due to country quotas, the 31-year-old was able to qualify due to other nations having more than the maximum number of qualifiers in the top-56.
Tennis at the Olympics will be gender-equal, with 86 men and 86 women taking part, while all matches will be best-of-three sets.